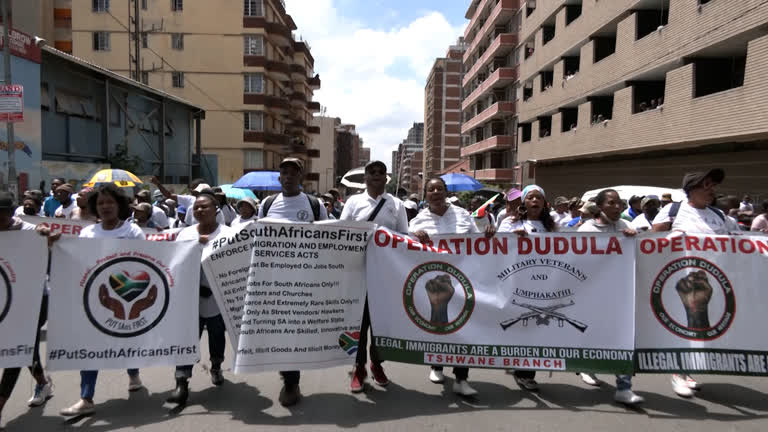 NGO takes Operation Dudula and Police to court
NGO's seek an order that requires Government to fully implement its plan relating to racism and xenophobia. The Socio-Economic Rights Institute has taken Operation Dudula and various government departments to court over xenophobic attacks, illegal evictions and racist speech. The NGO will be representing a number of organisations, Abahlali Basemjondolo, Inner City Federation, South African […]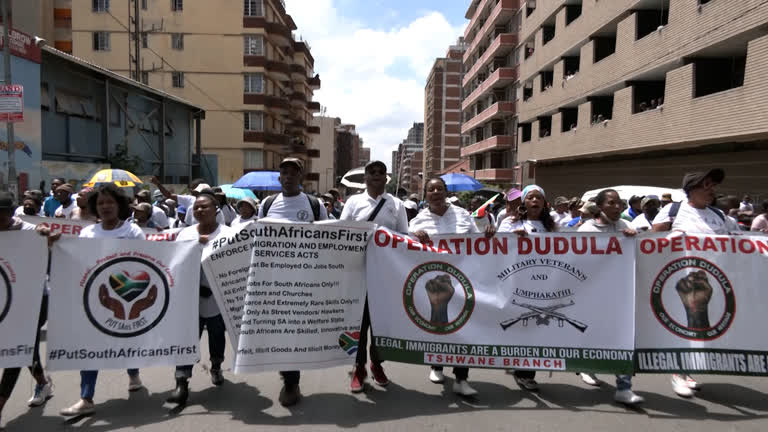 NGO's seek an order that requires Government to fully implement its plan relating to racism and xenophobia.
The Socio-Economic Rights Institute has taken Operation Dudula and various government departments to court over xenophobic attacks, illegal evictions and racist speech. The NGO will be representing a number of organisations, Abahlali Basemjondolo, Inner City Federation, South African Informal Traders Forum and Kopanang Africa.
The respondents in the matter include Operation Dudula, its secretary-general Zandile Dabula, the police, the departments of Health, Education and Home Affairs, the Police Minister and the SA Human Rights Commission (SAHRC). 
RELIEF SOUGHT BY APPLICANTS
ALSO READ: 'Institutionally racist' culture in Scottish police
"We brought this case to affirm the humanity of the migrants targeted by Operation Dudula and assert the ubuntu principle that holds that 'Umuntu ngumuntu ngabantu'", SERI said in a statement.
"The applicants seek relief against Operation Dudula & certain of its office-bearers in respect of ongoing xenophobic & racist speech & conduct, and against the relevant organs of state for failing to discharge their duties in relation to Operation Dudula's unlawful conduct."
ALSO READ: Illegal electricity connection leads to a man being shot dead by police in Philippi
According to SERI, they would like to prohibit Operation Dudula from harassing individuals, demanding to check identity documents, forcing businesses to close or preventing informal traders from operating, evicting people from their homes without a court order, wearing uniforms that resemble those of the police or army, denying people access to healthcare, and removing students and teachers from schools because of their nationality.
NGO'S AGAINST OPERATION DUDULA
Shack dwellers organisation Abahlali Basemjondolo, says Operation Dudula does not represent them as the poor as they claim.
"As the poor and working class, as shackdwellers, we want to make it clear that Operation Dududula does not speak for the poor and they must not claim to. We also reject practices that are reminiscent of the apartheid-era pass laws. We say no to xenophobia",they said.
ALSO READ: Acting Joburg mayor Kenny Kunene to oversee evictions in hijacked buildings in CBD
"umuntu ngumuntu ngabantu – a person is a person because of others. Unyawo alinaphumlo. We do not know when and under what circumstances we may find ourselves as foreigners", they added.
Inner City Federation say they have joined the lawsuit as they are disappointed by the conduct of the police and public officials who we have seen acting alongside Operation Dududula.
"In our work, we've supported inner city residents faced with eviction and then we've seen some of those people join groups like Dududula and try carry out unlawful evictions. We simply want the police and public officials to follow the law", they say.
ALSO READ: District Six: Families fight eviction by the new owner