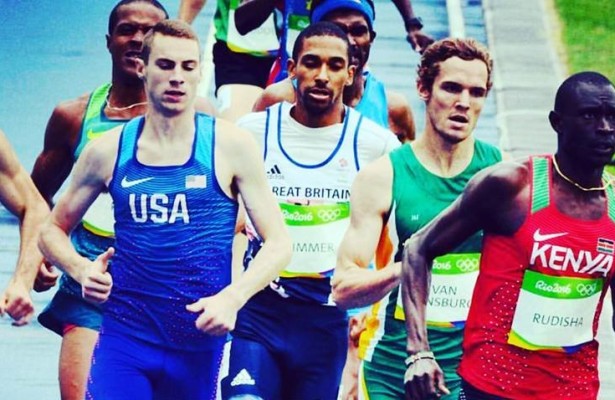 Rio Update: How Team South Africa Fared at the Olympics on Friday
There were five different codes being represented by South Africa on Friday. Here is a list of South Africans in competition. Times are Rio local and in brackets SA time. South Africa started the day with four medals. ROWING Women's Lightweight Double Sculls, Final: Kirsten McCann and Ursula Grobler finished fifth in 7min 11.26sec. In a nutshell: McCann […]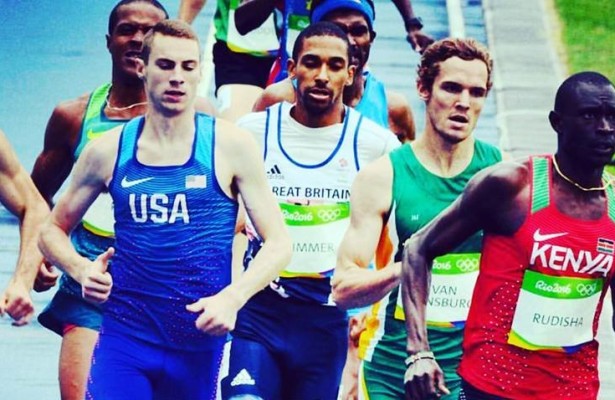 There were five different codes being represented by South Africa on Friday. Here is a list of South Africans in competition. Times are Rio local and in brackets SA time. South Africa started the day with four medals.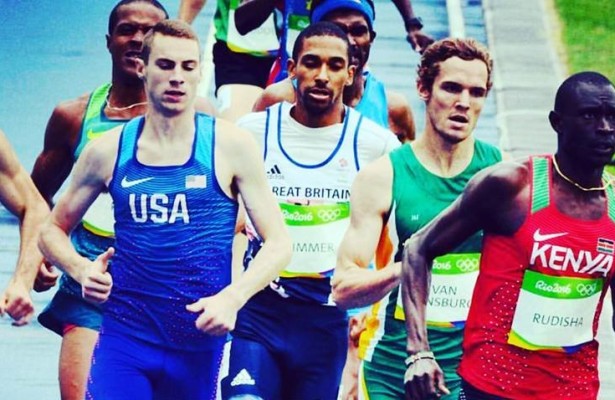 ROWING
Women's Lightweight Double Sculls, Final: Kirsten McCann and Ursula Grobler finished fifth in 7min 11.26sec.
In a nutshell: McCann and Grobler, confident after winning their semi-final, had been quietly fancied in the Team SA camp to medal. They tracked China through the first 500m and then stuck their noses in front approaching halfway, with China still right there and the Netherlands getting into contention. The Dutch were moving strongly and pulled ahead, with a blanket covering second, third and fourth, South Africa being right there. However, McCann and Grobler then hit the wall inside the last 200m and faded rapidly to finish fifth.
Results: Gold Netherlands 7:04.23, Silver Canada 7:05.88, Bronze China 7:06.49, 5 South Africa 7:11.26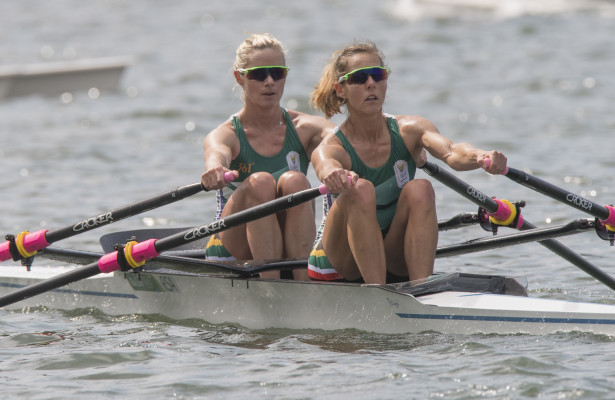 Men's Lightweight Double Sculls, Final: James Thompson and John Smith finished fourth in 6:33.29
In a nutshell: Thompson and Smith were part of the Four that won gold in 2012 they started relatively slowly and were as close-up fourth at 1000m and the pace didn't let up from there in a brutal race. France led virtually from start to finish to hold on as Ireland grabbed second and Thomson and Smith were simply unable to make up the water and stayed in fourth.
Results: Gold France 6:30:70, Silver Ireland 6:31.23 Bronze Norway 6:32.29 4 South Africa 6:33.29
Women's Pair, Final: Lee-Ann Persse and Kate Christowitz finished fifth in 7:28.50
In a nutshell: Persse and Christowitz had finished third behind Great Britain and the United States in their semi-final in the quicker of the two semis. They were drawn in lane sixth with Great Britain the form combination and heavy favourites. South Africa were always tracking the leaders, Great Britain, and could make no impression as the boats ahead of them pulled ahead and Persse and Christowitz never managed to get a blow in.
Results: Gold Great Britain 7:18.29, Silver New Zealand 7:19.53, Bronze Denmark 7:20.71, 5 South Africa 7:28.50
ROWING
Men's Four, final, David Hunt, Jonathan Smith, Vincent Breet and Jake Green finished fourth in 6:05.80
In a nutshell: The Lightweight Men's Four brought home gold from London 2012 and subsequently had a shake-up in personnel. They reached the final in a good manner, winning their repechage and then finishing second in their semi in 6:15.22 and showed they deserved to be there with a strong performance in the final. Great Britain and Australia took the fight to the field and battled it out for gold and silver, but South Africa were always going well in lane two in third spot but they were just touched off inside the final 100m by a charging Italy.
Results: Gold Great Britain 5:58.61, Silver Australia 6:00.44 Bronze Italy 6:03.85 4 South Africa 6:05.80
GOLF
Men's second round: Jaco van Zyl double bogeyed the last hole to slip to a three-over 74 for the round and a 36-hole total of 145 (three over par).
ATHLETICS
Men's 800m heats: Rynardt van Rensburg finished second in 1:45.67 to qualify for the semi-finals, while Jacob Rozani finished fifth in his heat in 1:49.79.
In a nutshell: It's only his first Olympics but Van Rensburg looked a seasoned pro as he eased his way into the semi-finals of the men's 800-metre track event on Friday. Racing in heat three alongside Olympic champion David Rudisha, Van Rensburg was out of trouble as there was bumping and a near collision behind him. The bell ran at 52.36sec and the Bloemfontein athlete made sure he had space around him and hit the line second in 1min 45.67, a season's best as Rudisha won in 1:45.09. It wasn't as smooth sailing for SA champion Rozani two heats later as he could only manage fifth in 1:49.79 as Algerian Taoufik Makhloufi won a slow heat in 1:49.17. The field took the bell in a pedestrian 56.41 and Rozani was always near the back of the pack. In second last for most of the race, he moved up into fifth down the back straight but there was no evidence of any kick. Slowest time of the 16 direct qualifiers was a 1:46.65, three seconds quicker than Rozani who was 44th of 54 finishers in the seven heats. Shock of the heats was Botswana's Olympic silver medallist Nijel Amos(1:50.46)  going even slower than Rozani and being bounced out. ME
What they said
Van Rensburg – 'I think I ran just about the perfect race and I can't be happier. At the start of the season I had a few hiccups but just concentrated on the Olympics. I ran my season's best and I'm in the shape of my life.. Now I'm looking forward to the semis and I'm in shape when it counts. The plan was to be in front because most of these guys have a kick so sitting behind is looking for trouble. I sat behind David. He's so classy that you just know his lane running will be quite smooth. I'm feeling very good and positive and after this I only something to gain and nothing to lose. Also, I thought that because it was morning heats the atmosphere would quiet but surprisingly there were a lot of people.'
Rozani: 'I'm very disappointed. The plan was to place in the top three and go into the semis but my legs just didn't have it today. The race was very tactical and slow, slow but I just didn't have anything.'
Women's 10,000m final: Dominique Scott-Efurd finished 21st in a time of 31:41.47
In a nutshell: Even if there's scant chance of medalling in your event, producing a personal best is all your country can ask for. Team SA can consider Scott-Efurd's run as 'job done'. It was only her second race as a professional athlete and she beat her previous best (31:56.84) by five seconds. She was also privileged to be part of a brilliant world record run by Ethiopia's Almaz Ayana who won in 29:17.46. Such was the sheer quality of the field that the first 13 across the line ran either national records or personal bests.
What she said: 'Wow, it's a dream come true. Last night in bed I was quite emotional about all that it's taken to get me here. It was a super fast race, just amazing and the crowd carried us through. It was hard to even remain focused but it was fun. I'd like to have gone quicker but I still ran a 5sec PR [personal record] so I can't ask for much more and 21st in the world isn't too shabby for  a 24-year-old from South Africa. As for my nerves, I was just excited today. I was nervous a few weeks ago but then realised it was my goal to make it here and today I just wanted to enjoy it and not let nerves take over and then not enjoy something I've worked towards for all my life. The race was pretty choppy in terms of pace. We'd get into a rhythm, then slow down and then get going again. The weather was awesome, a bit warm but I've trained in the heat of Arkansas. Oh today was just so much fun, so cool! I just hope I didn't spoil Almaz' photographs as she was lapping me just as she went across the finish line!' ME
SWIMMING
Men's 1500m Freestyle Heats: Matthew Meyer finished seventh in his heat and failed to qualify for the final.
In a nutshell: Meyer, competing in his first Olympics at the age of 18, might be loving the Games experience but he won't be pleased about his swim which saw him finish seventh (out of seven) in his heat in 15:36.22. He had an entry time of 15:09. Meyer showed up well for the first 400m of this gruelling 30-lapper after which he steadily lost touch with the leaders. The heat was won by Denmark's Anton Ipsen in 15:05.91.
Still to come
ATHLETICS
2.30pm (7.30pm), men's 20km walk final: Lebogang Shange, Wayne Snyman
What to expect: These two have literally made great strides in helping put SA walking back on the map. The former is national and African Games champion and the latter has made huge improvements in the last year. Neither will be disgraced at all in this line-up and Shange in particular might well find himself at the cutting edge in Pontal, which saw road and time trial cycling earlier in the Games.
From 9.21 (2.21am), men's 400m heats: Wayde van Niekerk
What to expect: Cometh the man cometh the hour. Van Niekerk will be looking for a measured introduction into his Olympic career. A Commonwealth silver medallist and World Championships gold medallist, he goes in heat three of seven and with a season's best time, 0.66sec quicker than anyone in his heat, expect nothing more than a canter and anything among the first three across the line.
9.20 (2.20am), men's long jump qualifying round: Luvo Manyonga, Ruswahl Samaai and Stefan Brits
What to expect: Manyonga and Samaai go in Group A and while Manyonga, the bouncy Boland youngster is a precocious talent it's going to be serious stuff to nail the 8.15m standard to make the final (or be among the 12 best jumpers in qualifying). Samaai has his 8.38 best to fall back on but both must remember that long jumping qualifying is tricky. Nail it and sit back! US based Brits is in Group B and with a season's best of 8.22 should have enough to move forward on Friday.
From 10.40 (3.40am), women's 100m, Round One, heats: Alyssa Conley, Carina Horn
What to expect: The South African champion (Conley) and the joint national record-holder (Horn) are in action and while their heat times weren't known late Thursday night due to preliminary heat action they will both want to just sail through into the next round before the real challenges arise.
GOLF
In progress: Men's second round: Brandon Stone (first round 75, 12 shots off the pace)
SAILING
Men's Laser and 470 classes, Stefano Marcia and Asenathi Jim and Roger Hudson (Laser off at 1.15 for his first race) and 470 at 1.15pm. Both classes are in action twice again, after Marcia had a break on Thursday after staring earlier in the week.
What to expect: Marcia who has had an incredible battle to even get to Rio, freely admitted on social media that he struggled after day one but he knows how to dig deep and whatever happens in the next day or two he will gain invaluable experience. Jim and Hudson have also been there and done that in terms of hardship and know what they have to do.
3.58pm (8.58pm): Men's 4x100m Medley Relay, Heats: South Africa
What to expect: Sixteen countries take to the water in the heats and South Africa are in the second of the two heats. The official squad hasn't been announced but it should have enough big guns in it to qualify for the final.
10.12pm (3.12am Saturday): Men's 100m butterfly, Final: Chad le Clos
10.44pm (3.44am Sat): Men's 50m freestyle, Final: Brad Tandy
Compiled by Mark Etheridge (Athletics and Sailing) and Gary Lemke (Golf, Rowing and Swimming)
– For more updates later, check: www.sascoc.co.za/2016/08/12/team-sa-in-action-on-friday-2/