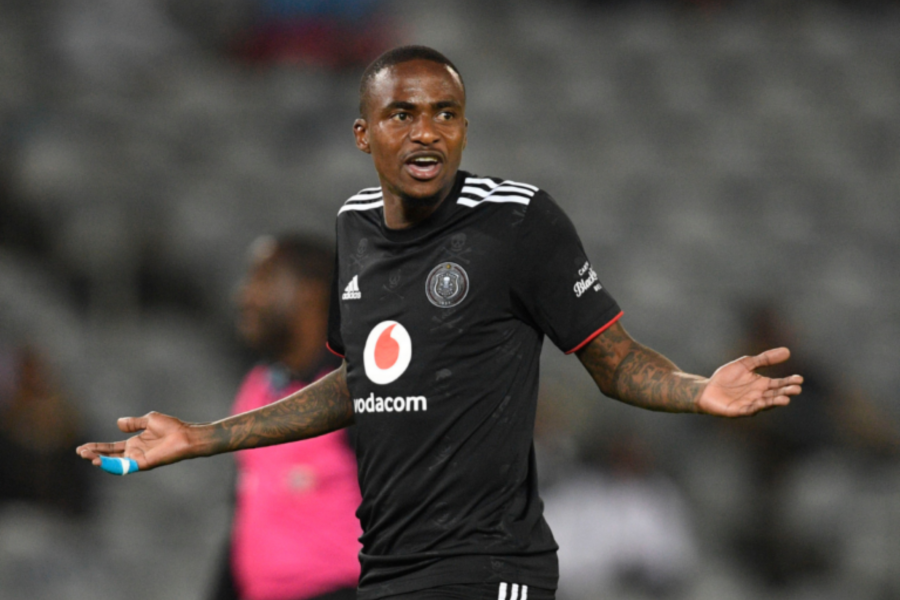 Orlando Pirates lambasted for statement on Lorch's conviction
Orlando Pirates have been accused of not taking GBV seriously after revealing that Lorch pleaded guilty to assaulting Nokuphiwa Mathithibala. Premier Soccer League (PSL) side Orlando Pirates have been slammed on social media following a statement on the its star player Thembinkosi Lorch's conviction. On Tuesday, 6 June, Lorch – who is affectionately known as […]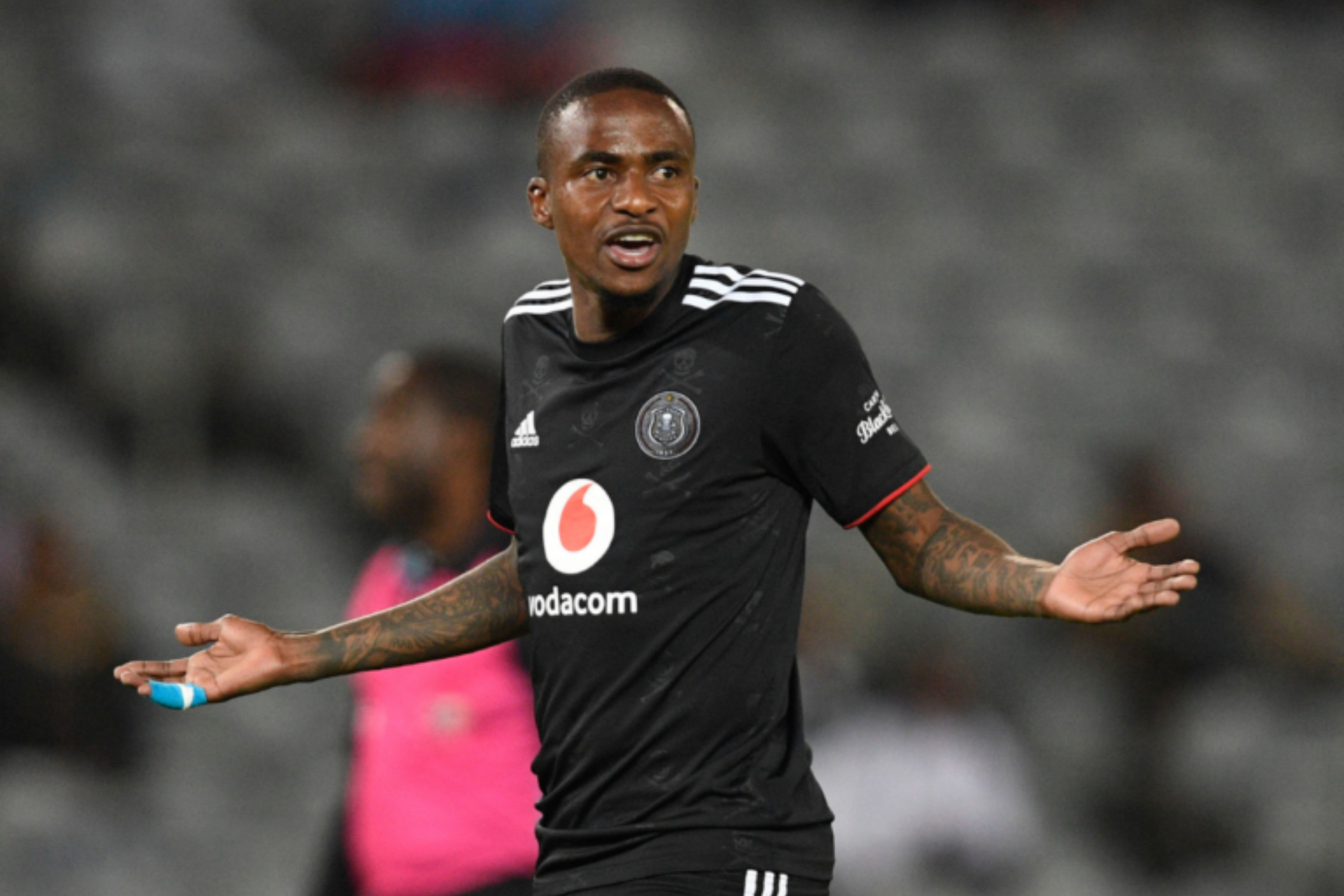 Orlando Pirates have been accused of not taking GBV seriously after revealing that Lorch pleaded guilty to assaulting Nokuphiwa Mathithibala.
Premier Soccer League (PSL) side Orlando Pirates have been slammed on social media following a statement on the its star player Thembinkosi Lorch's conviction.
On Tuesday, 6 June, Lorch – who is affectionately known as Nyoso – was found guilty by the Randburg Magistrate's Court of assaulting his ex-girlfriend, Nokuphiwa Mathithibala, in September 2020. He will be back for sentencing on 23 July.
ALSO READ: Thembinkosi Lorch's ex reacts to winning assault case against him
LORCH FOUND GUILTY OF ASSAULTING NOKUPHIWA MATHITHIBALA
According to the details presented in the charge sheet, Mathithibala had visited Lorch at his Midrand residence where he later left her alone and went out with friends.
Upon arrival, an argument ensued, resulting in the soccer star assaulting and strangling Mathithibala.
ALSO READ: Thembinkosi Lorch's ex-girlfriend: Who is Nokuphiwa Mathithibala?
NPA spokesperson in Gauteng, Phindi Mjonondwane, said State prosecutor – Michele Hart – argued that the medical evidence corroborated the evidence of the complainant.
"The accused did not have any injuries which meant that he was the aggressor. The accused and his witness did not create a good impression in court and appeared to be not credible witnesses."
ALSO READ: He shoots, he scores! Did Andile Jali pay lobola for Lorch's ex? [watch]
ORLANDO PIRATES RELEASE STATEMENT ON LORCH'S CONVICTION
On Wednesday, Pirates released a statement via its website, noting the ruling.
The Soweto club revealed that it conducted its own investigation back in 2020. According to the Buccaneers, Lorch pleaded guilty to assaulting Mathithibala and "a sanction of a monetary fine" was imposed. In addition, he was told to go to anger management classes which he reportedly successfully completed.
"We are confident that the anger management therapy was an appropriate corrective measure," the club statement read.
ALSO READ: 'Abusers united': Pic of Lorch and Maphorisa amid guilty verdict
The club further said that it does not have the full details of the conviction or the sentencing date and has requested Lorch to provide these details.
"Orlando Pirates Football Club will not make any further comment until this process is complete."
TWEEPS WEIGH IN
Pirates has since received backlash on social media following the statement, as some feel that the club could have done more considering the revelation that Lorch confessed to the assault.
"How is Lorch still at the club? He was found guilty of assault. What other info do you need?" said one Twitter user.
ALSO READ: Baby Lorch? Natasha shares video of one-year-old's 'soccer skills'
"He pleaded guilty to GBV and was found guilty by the court, what outcomes are you still waiting for? Terminate his contract or suspend him indefinitely!" another tweep replied.
While another Twitter user said: "Orlando Pirates found Lorch guilty of Assault with intent of Grievous Bodily Harm. Pirates ONLY fined him some money and sent him for counselling. I wonder when GBV will ever be taken seriously."