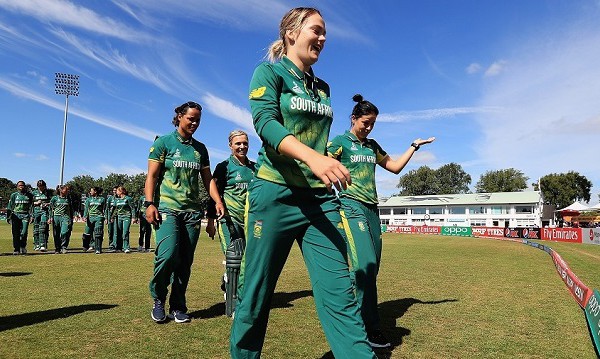 Proteas great Dane van Niekerk heads into shock retirement
Ex-Proteas women's captain Dane van Niekerk is set for a shock international retirement just weeks after missing out on the T20 World Cup. It was first reported over the weekend by ESPNCricinfo that Van Niekerk – who is South Africa's most successful ODI captain – was set to confirm her international retirement. Still only 29 years […]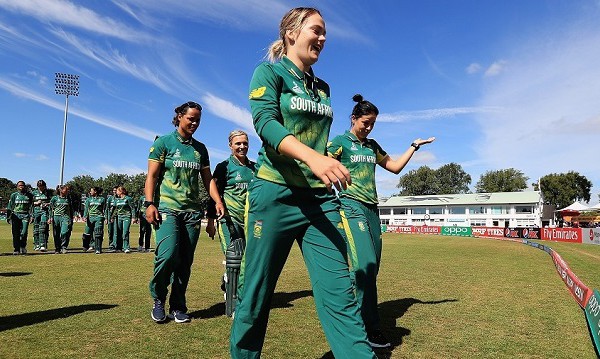 Ex-Proteas women's captain Dane van Niekerk is set for a shock international retirement just weeks after missing out on the T20 World Cup.
It was first reported over the weekend by ESPNCricinfo that Van Niekerk – who is South Africa's most successful ODI captain – was set to confirm her international retirement.
Still only 29 years old, Van Niekerk sadly spent an extended period on the sidelines last year after breaking her ankle, while she notably missed out on T20 World Cup selection last month after failing to pass the CSA fitness test by a mere 18 seconds.
ALSO READ: Temba Bavuma laments dearth of Test cricket
The all-rounder last played international cricket in September 2021, having ultimately represented South Africa in 107 ODIs, while she featured in 86 T20 games.
Van Niekerk hinted at her retirement on social media, stating: "You have to accept that some chapters in our lives have to close without closures… There is no point in losing yourself by trying to fix what's meant to stay broken."
ALSO READ: Proteas star opens up about addiction
It remains to be seen when a more formal statement might be made, but team-mate and wife, Marizanne Kapp, confirmed the news after the Gujarat Giants-Delhi Capitals match at the Women's Premier League in Mumbai on Saturday.
"Sometimes it feels like I am the one who's retiring, just so heartbreaking. We've grown up in the South Africa team. It was difficult to hear the decision. She seems in a better place mentally and that's what matters," said Kapp.
BELOW, YOU CAN SEE SOME OF THE REACTION RELATED TO VAN NIEKERK ON SOCIAL MEDIA:
💔 heartbroken… https://t.co/H89ZiMjUUo

— Marizanne Kapp (@kappie777) March 11, 2023
End of an era.. 💔🥹 pic.twitter.com/nefrlzussr

— Marizanne Kapp (@kappie777) March 11, 2023
In 107 ODIs, Van Niekerk made 2 175 runs and took 138 wickets, while in T20Is, she scored 1 877 runs at a strike rate of 94.94 and claimed 65 wickets at an economy rate of 5.45.
She also played a Test match against India in Mysore in November 2014.