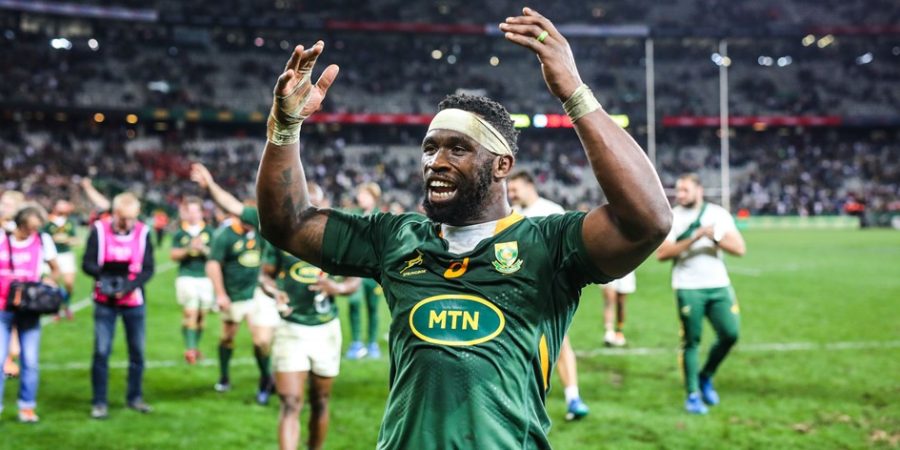 Rise: The Siya Kolisi Story is coming to Showmax in March
From humble beginnings to inspiring South Africa, the deeply personal journey of Springbok and Sharks captain Siya Kolisi is set to stream to all Showmax Pro subscribers on 1 March 2023 and on 6 March 2023 to all Showmax subscribers. Directed by the award-winning Tebogo Malope, the documentary is a proudly South African production. Rise: […]
From humble beginnings to inspiring South Africa, the deeply personal journey of Springbok and Sharks captain Siya Kolisi is set to stream to all Showmax Pro subscribers on 1 March 2023 and on 6 March 2023 to all Showmax subscribers.
Directed by the award-winning Tebogo Malope, the documentary is a proudly South African production.
Rise: The Siya Kolisi Story showcases the various hardships Kolisi faced on his journey from growing up in poverty to becoming the first-ever black rugby captain to lift the Webb Ellis Cup in 2019.
SHOWMAX BRINGS YOU THE SIYA KOLISI STORY
It's yet another victory in Kolisi's remarkable narrative, a dream that first took hold in the small, cramped home where he grew up, in Zwide in the Eastern Cape.
Since then, triumph has followed triumph, culminating in the 2019 Rugby World Cup victory, but going back, and giving back, to the place where it all began.
THE BARE-ALL DOCUMENTARY YOU MUST SEE
Not only does the documentary delve into Kolisi's improbable rise to international stardom, it also takes an unashamed look into his personal life. He shares the story of his complicated relationship with his father, his struggle with alcoholism and his journey with his wife, Rachel, in this intimate film.
Kolisi has never shied away from where he comes from and always wants to give back to the community. This might be his story, but he has said time and again that he is not a self-made man but instead credits all his success to the resources, opportunities and support from his community in Zwide.
Watch: Faf de Klerk pulls off try assist 'upside down'
Proceeds from Rise: The Siya Kolisi Story will be channelled back to the community and various worthy causes supported by the Kolisi family.
An enticing balance of excitement, drama, inspiration and joy, this film shows a side of Kolisi that the nation seldom sees but a side that will truly give hope to many. The started-from-the-bottom story is sure to inspire anyone who watches it. Catch it on Showmax and Showmax Pro this March.
WHY SHOWMAX PRO?
Showmax Pro is a streaming service available for Showmax subscribers in Africa that bundles the Showmax entertainment offering with music channels, news and live sports streaming from SuperSport.
Subscribers can live stream the latest seasons of the English Premier League, LaLiga, Serie A, UEFA Europa and UEFA Conference leagues, as well as FIFA World Cup qualifiers and more.
ALSO READ: Super Rugby Pacific announces exciting rule trials for 2023 Season
The platform also offers a wide range of other live sports events including athletics, professional boxing, and the world's biggest marathons.