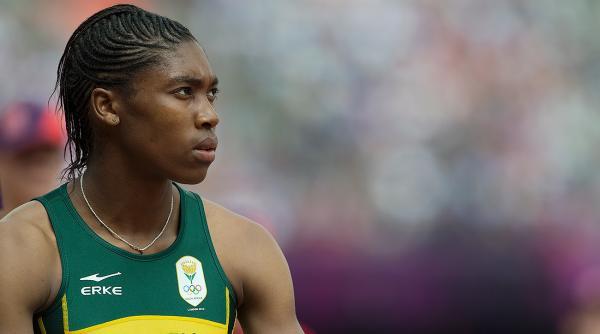 SA Sports Minister Calls for South Africans to Support Semenya and All Our Athletes #handsoffcaster
The South African Minister of Sport, Fikile Mbalula, has called on South Africans to support the country's Olympic athlete Caster Semenya. Semenya (25) has become one of the most talked about athletes at the Olympics this year, with a spate of articles – particularly in American media – questioning the fairness of her inclusion in […]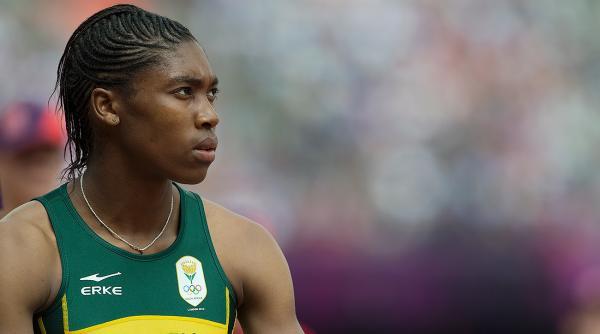 The South African Minister of Sport, Fikile Mbalula, has called on South Africans to support the country's Olympic athlete Caster Semenya.
Semenya (25) has become one of the most talked about athletes at the Olympics this year, with a spate of articles – particularly in American media – questioning the fairness of her inclusion in the Games, when her testosterone levels are allegedly a lot higher than the other female competitors.
The Minister tweeted: "ATTENTION SOUTH AFRICA??. Here is Caster Semenya Twitter handle @caster800m – let's shower our athletes with support #teamCaster."
His tweet came after many South Africans on Twitter called on him to assist her as she prepares to race in the Women's 800m on Saturday 20 August.
The #handsoffsemenya hashtag has trended on Twitter since two new articles emerged – one by Sports Illustrated and another by The New Yorker in which well known 'Outliers' author Malcolm Gladwell said Semenya should not be included in the 800m race on Wednesday.
Sports Illustrated (SI) headlined their article "Is it fair for Caster Semenya to compete against women at Rio?" South African tweeters asked "is it fair to question Semenya's inclusion".
Tim Layden, writing for SI, contended that there is a belief Semenya has an intersex condition that causes her to be hyperandrogenous, and therefore produce higher levels of testosterone, which gives her greater muscle mass and allows her to run faster than most women. Semenya declined to comment for the article.
In the New Yorker article Gladwell says "this is a competitive issue, not a human-rights issue. No one is saying that Semenya isn't a woman, a human being, and an individual deserving of our full respect."
He points out that when Semenya's testosterone was lowered to 'normal' levels she still ran in the two-minute range for the 800m, still amongst the best in the world (and won silver in 2012). But since the limit on testosterone levels was lifted by the Court of Arbitration for Sport (CAS) last year – until July 2017 – for female athletes, Semenya is no longer required to take hormones to reduce her testosterone levels, and is now running six seconds faster, he says.
"She could run the last fifty yards backward and still win. How do you think the other women in that race feel about that?"
Not all American media are against Semenya's inclusion. Writing for ESPN, Kate Fagan weighed in to say that by CAS deciding Semenya is free to compete without restrictions… the conversation has moved to the court of public opinion which is far more vicious. In fact she refers to the current spate of articles as a "witch hunt" and points out that most athletes, including Usain Bolt are "freaks" of nature.
Fagan wrote: "We have no idea on what point of the biological sex continuum each female athlete resides, and who might have what advantages. And without that knowledge, the people currently ringing the alarm bells on Semenya are actually engaging in discriminatory behavior."
She says that "hundreds of other female athletes might possess the same hormones as Semenya, but because their physiques are deemed more "feminine," they'll never be flagged for testing, and so we'll never know."
Fagan ends by saying: "So ask yourself this: Exactly why is Caster Semenya still on trial?"
The ANC in Gauteng has said: "She remains a hero to many in SA and we will defend her from skewed conceptions of femininity in sport #WeSupportCaster #HandsOffCaster."
Caster, for her part, has made no comment. One of the photos on her Twitter page says "Silence is the most powerful scream." In the last 24 hours she also uploaded an image saying: "Dear Haters, I have so much more for you to be mad at. Just be patient."
The CAS has given the IAAF and International Olympic Committee two years to prove that hyperandrogenism does give female athletes a demonstrable advantage.
On Twitter:
Have you seen @serenawilliams #HandsOffCaster

— Mdue Duzie (@BlekBoiFly) August 13, 2016
When SA Twitter lands at the #RioOlympics2016 to say #HandsOffCaster. pic.twitter.com/2fTrFC8Cny

— Mweli Masilela (@mwelimasilela) August 13, 2016
— Caster Semenya (@caster800m) August 12, 2016
Sticks and stones may break my bones but words will never hurt me. #CasterSemenya #HandsOffCaster pic.twitter.com/1RGrZVi4wJ

— Sumish (@sumishin112) August 13, 2016
Is it fair for Caster Semenya to compete against women at Rio? (by @SITimLayden) https://t.co/U1C2lf24RU pic.twitter.com/Buu4D86mVP

— Sports Illustrated (@SInow) August 12, 2016
Schedule for 800m: