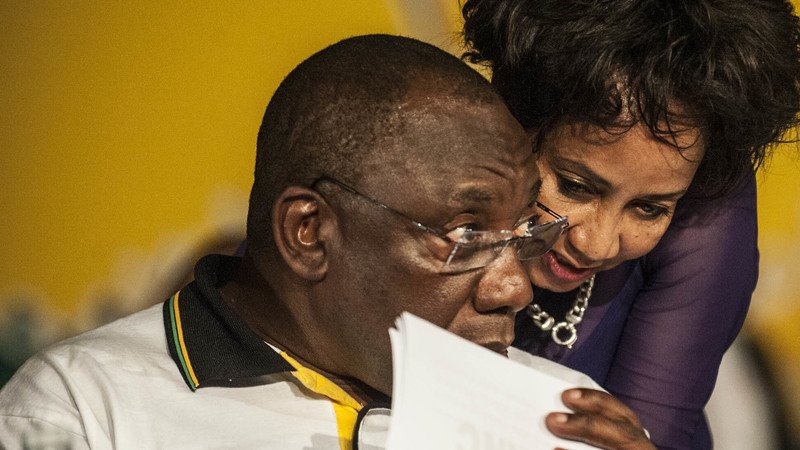 Security Beefed Up As New ANC President Expected by Sunday at ANC Conference
The National Joint Operational and Intelligence Structure (NATJOINTS) has put in place measures to secure the 54th African National Congress (ANC) Elective Conference… as the ANC battles it out to decide on its new leadership. Chairs may fly (as happened with the 'Festival of the Chairs' at an ANC conference in the Eastern Cape!) at […]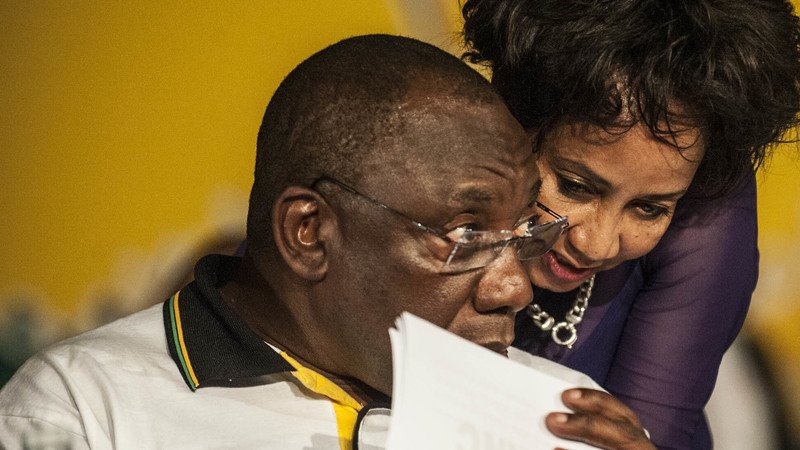 The National Joint Operational and Intelligence Structure (NATJOINTS) has put in place measures to secure the 54th African National Congress (ANC) Elective Conference… as the ANC battles it out to decide on its new leadership.
Chairs may fly (as happened with the 'Festival of the Chairs' at an ANC conference in the Eastern Cape!) at Nasrec, Johannesburg, as the ruling party votes on whether President Jacob Zuma's ex-wife Nkosazana Dlamini Zuma or his Deputy President Cyril Ramaphosa become his successor as ANC President.
ANC Secretary General, Gwede Mantashe, said yesterday: "There will be no shoot-out this weekend, there are two Presidential Candidates and we will have a new President by Sunday."
Trouble is expected though, especially since 300 branches – which have been declared ineligible to vote – are expected to insist that they will vote. The Mail and Guardian's headline today was "Naswreck" with "bogus branches ready to barge into conference".
In a statement on Thursday, the NATJOINTS said they had established a priority committee several months ago to focus specifically on this conference.
Spokesperson Brigadier Vishnu Naidoo said this is the same team which successfully delivered the ANC Policy Conference earlier this year.
Naidoo said their security plan is designed to focus on venue security, route security, air security, hotel security, as well as crowd management capabilities.
"The NATJOINTS and the Gauteng Provincial Joint Operational and Intelligence Structure will be operational 24 hours per day, to closely monitor the situation before, during and after the conference."
Support for the South African Police Service (SAPS) will include marshals who will secure the venue, the Johannesburg Metro Police, Tshwane Metro Police and Ekurhuleni Metro Police who will patrol the routes, while the SANDF will provide logistical, air support and rapid response to prepare for any eventuality.
NATJOINTS has encouraged delegates to conduct themselves responsibly in this period.
"Leaders are urged to refrain from making irresponsible, provocative statements or pronouncements, which may incite irresponsible or even violent behaviour."
Among the rules put in place is that only persons with approved accreditation will be allowed in the security perimeters of the conference.
Any person found to be intoxicated and/or carrying any form of weapon/s, will not be allowed into the conference area.
The flying of drones in the vicinity of the conference area is strictly prohibited.
President Zuma will be replaced as ANC President, but is expected to continue as President of South Africa until the National Elections… unless, as Justice Malala suggests, "a brave delegate" at the conference proposes that the first resolution be that Zuma is recalled immediately!
The conference runs from 15-20 December.
Mainly sourced: SAnews.gov.za
What will make or break the ANC elective conference is consensus on who exactly is eligible to be there and eligible to vote. The 300 branches declared ineligible (enter drama) insist they WILL vote. #ANC54 pic.twitter.com/bBImuV4krA

— Mail & Guardian (@mailandguardian) December 14, 2017
Will a brave delegate at the #ANC54 Conference propose that Resolution1 be that #Zuma is recalled immediately? Thank me later @MYANC ….

— Justice Malala (@justicemalala) December 13, 2017
Deputy President Cyril Ramaphosa's security detail,a convoy of 11 cars and 4 motorcycles #sabcnews #ANC54 pic.twitter.com/htQWhueth6

— BlackBallPen (@dinanodamano) December 14, 2017
#ANC54 Mantashe:There will be no shoot-out this weekend, there are two Presidential Candidates and we will have a new President by Sunday. pic.twitter.com/i88ao3D89T

— #LordOfTheMedia (@samkelemaseko) December 14, 2017
#ANC54 NEC members are currently doing a walkabout at the #NASREC venue ahead of this weekends elective conference and Special NEC at 12:00. pic.twitter.com/kRrw1wfZq2

— #LordOfTheMedia (@samkelemaseko) December 14, 2017
#ANC54 President Jacob Zuma looking joyful despite yesterday's North Gauteng High Court Judgements against him. pic.twitter.com/8lzWa2orw8

— #LordOfTheMedia (@samkelemaseko) December 14, 2017
ANC presidential hopefuls Cyril Ramaphosa and Lindiwe Sisulu have announced that they will work together ahead of the ANC's elective conference which starts tomorrow #sabcnews #anc54 pic.twitter.com/7cgEDNpCWi

— SAfm news (@SAfmnews) December 15, 2017