Today is World Food Safety Day
World Food Safety Day which is commemorated annually on 7 June –  throws the spotlight on food safety awareness and the steps required to prevent, detect and manage foodborne risks and illnesses. Food safety refers to handling, preparing, transporting and storing of foodstuffs in a way that best reduces the risk of persons becoming sick […]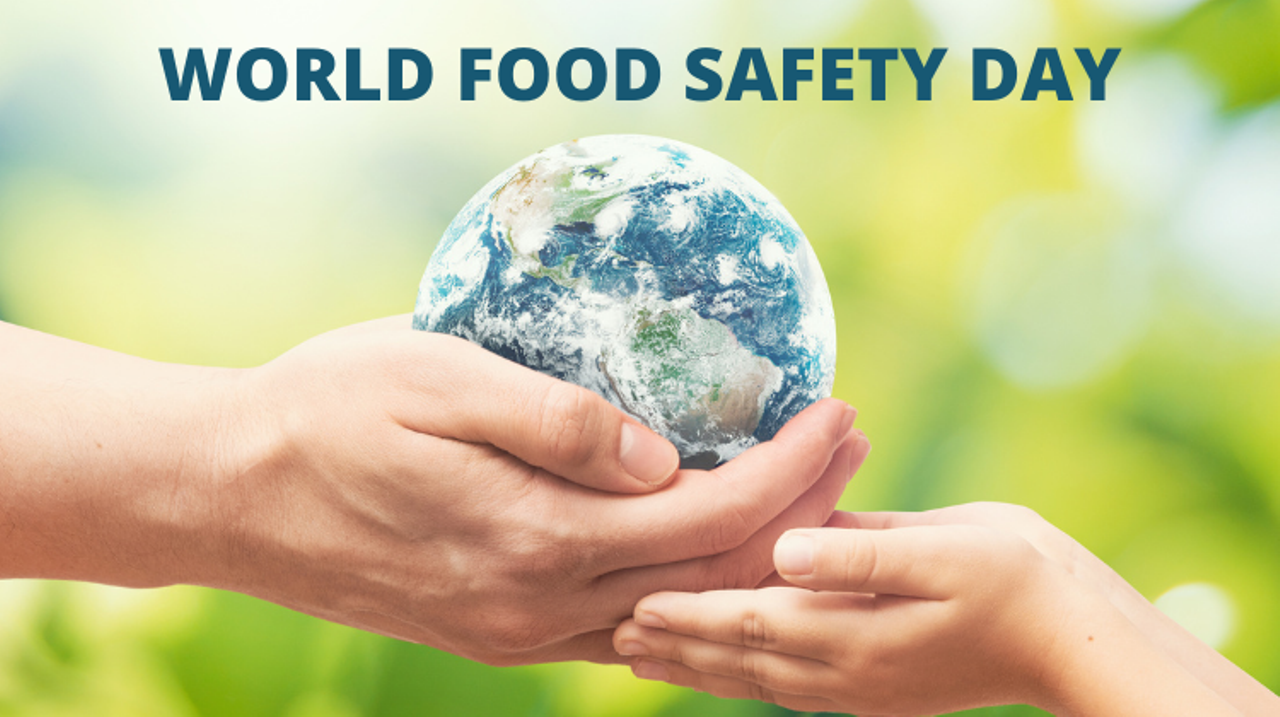 World Food Safety Day which is commemorated annually on 7 June –  throws the spotlight on food safety awareness and the steps required to prevent, detect and manage foodborne risks and illnesses.
Food safety refers to handling, preparing, transporting and storing of foodstuffs in a way that best reduces the risk of persons becoming sick from foodborne illnesses.
It is a global concern and covers a variety of different areas throughout the entire food supply chain, from farm to factory to fork.
All members of the food supply chain must comply with established standards and legislation to maintain food safety.
This includes proper handling and thorough cooking of foodstuff, keeping foodstuff at the correct temperature, preventing cross-contamination through proper separation of raw and cooked foodstuffs and always using clean, safe water and raw materials to limit risk.
The use of clean equipment and utensils is a must as well, as is the continuous practice of proper handwashing and good housekeeping.
'Food is such a critical part of our daily lives, but to many, food safety isn't something that is top of mind. We take a lot for granted in this space, but there are actually very rigorous demands placed on everyone, from producers to retailers and fast food outlets, to you and I at home, in ensuring that what we serve is safe for consumption. The load-shedding crisis has caused additional challenges, particularly around maintaining the cold chain and the risk of food spoiling, and the recent cholera outbreak in parts of the country too has amplified the continued need for vigilance in food handling,' said Mayoral Committee Member for Community Services and Health, Councillor Patricia Van der Ross.
Cholera can be contracted by ingesting water or food contaminated with human faeces.
The World Health Organisation's five keys to safer food help mitigate the risk of cholera or any other foodborne illnesses:
 Keep clean: Keep hands, surfaces and equipment clean.
Separate raw and cooked: Store raw and cooked food in separate containers and use separate utensils and equipment for raw and cooked food.
 Cook thoroughly: Cook all foods thoroughly and reheat to piping hot before serving.
 Keep food at safe temperatures: Store and thaw foods in the fridge.
 Use safe water and raw food: Fresh fruit, vegetables and pasteurised milk.
'The City's Environmental Health Practitioners conduct thousands of inspections at food-related premises every year, enforcing standards to help reduce the risk of foodborne and waterborne illnesses, and we commend their efforts. Add to that the hundreds of education and awareness outreaches, and we start seeing just how seriously they take food safety, and how important it is for all of us to pay attention and implement the safety measures in our kitchens,' added Councillor Van der Ross.
The role and scope of Environmental Health Practitioners in ensuring food safety and food standards include:
Licencing and certification of food premises
 Inspection, monitoring and auditing of food premises
 Implementation and enforcement of food legislation relating to foodstuffs and the hygiene requirements/standards of food premises
Sampling of various foodstuffs for microbiological and chemical compliance
 Advise, guide and train the food industry, retailers and consumers regarding relevant food legislative requirements
 Act on foodstuffs-related eventualities such as recalls, suspected food poisoning cases and investigation of foodstuffs-related complaints
 Implement legal action in all cases of legislative non-compliance
 Ensuring foodstuffs offered for sale are fit for human consumption and authentic
 Issuing of health certification for export
A comprehensive list of food safety tips and managing the impacts of load-shedding is available here: https://bit.ly/3K0Idq3