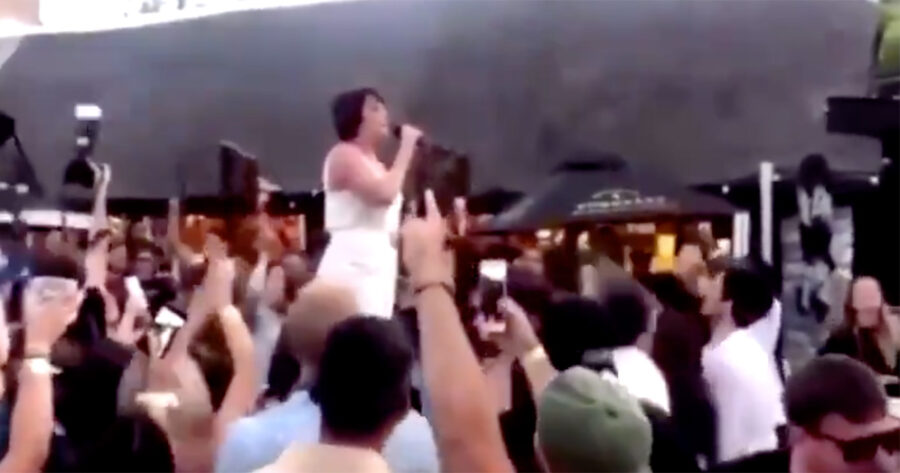 Tourism Sector Condemns Cape Town Party While Band Apologises
Following a video showing what appeared to be a packed crowd dancing at a Cape Town venue on Sunday, with flagrant disregard to Covid-19 protocols, the federated hospitality association of South Africa, FEDHASA, has condemned in the strongest terms what it brands "irresponsible behaviour by hospitality establishments and consumers" which may contribute to the increased […]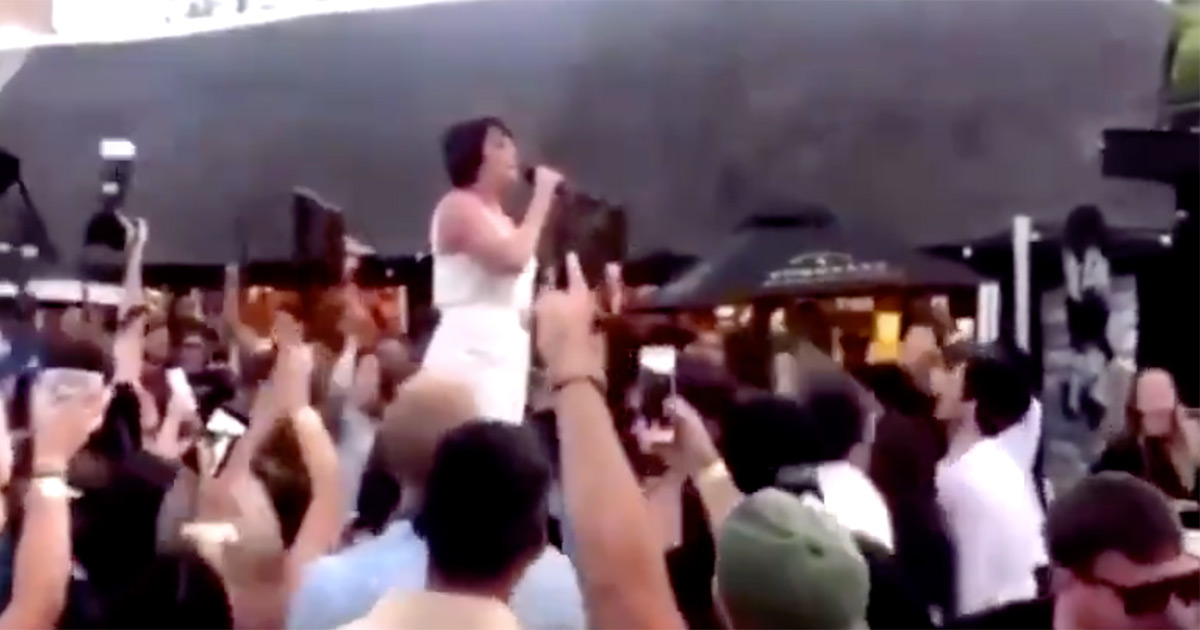 Following a video showing what appeared to be a packed crowd dancing at a Cape Town venue on Sunday, with flagrant disregard to Covid-19 protocols, the federated hospitality association of South Africa, FEDHASA, has condemned in the strongest terms what it brands "irresponsible behaviour by hospitality establishments and consumers" which may contribute to the increased spread of COVID-19. Sadly though, the unquestionably irresponsible behaviour during these times appears to have been a short-lived moment of joy, a spontaneous lifting of the human spirit that swept through the crowd.
FEDHASA chairperson Rosemary Anderson said in a statement early on Monday: "The Tourism and Hospitality sector has worked incredibly hard to devise and institute robust health and hygiene protocols to safeguard our staff and guests. The blatant disregard for these, as evidenced in the social media video, not only puts patrons and anyone with whom they're likely to be in contact at risk, it also jeopardises the reputation and continued operations of the entire industry which, by and large, is committed to complying properly."
Anderson says it is unconscionable that the irresponsible actions of a small number of establishments and patrons who disregard the protocols will threaten the jobs of staff in an industry that has already suffered greatly under the COVID-19 lockdowns.
GoodLuck's apology for La Parada video
However, in an apology by the band GoodLuck – which was playing at the La Parada event – they have stated that all protocols were on the whole adhered to, until the last three minutes of the show, during the final song when "everyone got very excited and started to jump around between the tables". As a consequence, the band has cancelled its concerts for December.
Just after noon on Monday the band issued the following apology:
Last night we performed at an event that was hosted and run by La Parada, a venue in Cape Town. Since then a video has been circulating of an unmasked crowd dancing to our music with Jules singing on a table and we would like to unreservedly apologise for how it looked and the part that we had to play in that situation. We would like the opportunity to offer a little more context to what unfolded prior to this video.

This was a limited, seated outdoor event that was adhering to the regulations and was organised by the venue La Parada. 155 seated tickets were sold to this event, temperatures were checked at the door and everyone was sanitized before entering, and customers were instructed by the venue to wear masks at all times except while eating and drinking.

We have been informed that customers were supposed to have stayed at the tables and not move around throughout the event. These rules were largely adhered to until the last 3 minutes (the final song) of our show where during this song everyone got very excited and started to jump around between the tables as seen in the video.

We should have stopped the music and instructed everyone to go back to their tables but we were right at the end of the show mid-song, but the moment got away from us. For this, we do sincerely apologise.

We have had a call with the venue and they will be issuing a statement about their event during the course of the day. They have apologised to us for letting their guard down on security in that short space of time when protocol was broken.

We will work to ensure that an incident like this doesn't happen again as a promise from us. Live music has been an extremely challenging space to navigate over the last few months. We have tried our best to keep the live performance industry alive, while remaining committed to the safety of our fans and public.

With this in mind we have decided to cancel our Get Lucky Summer concerts that were due to take place this December. We will be issuing an official announcement tomorrow on the process for ticket refunds.

Once again we truly sorry for the upset and anguish that has been caused it was never our intention.

Jules, Ben & Tim
FEDHASA's Anderson says: "FEDHASA condemns these irresponsible actions outright and calls on hospitality establishments and guests and patrons to adhere strictly to the Travel Safe Eat Safe protocols so that our businesses can continue operating and we can save jobs," says Anderson.
To that end, the association, which represents the interests of South Africa's hospitality sector, will launch its #maskupMzansi campaign this week, appealing to customers of hospitality establishments to do the right thing and help tourism and hospitality businesses to adhere to the protocols.
"For those establishments which continue to flout the rules, there is the possibility of losing your liquor licence, being held liable or even closure. And for consumers, who are committed to keeping each other safe and helping our hospitality industry recover, we ask you to vote with your feet and report any incidences of non-compliance through the Travel Safe Eat Safe mobile app, so that as an industry we may show our commitment to keeping South Africa safe in times of COVID and beyond," says Anderson.
WATCH VIDEO Crowds dance to GoodLuck at La Parada in Cape Town
Yoh, G**d Luck sent it at La Parada Last night. Sent it back to level 5. pic.twitter.com/VD6sZj4XRE

— Uth 🇵🇸🇿🇦 (@UthmanSamaai) December 14, 2020