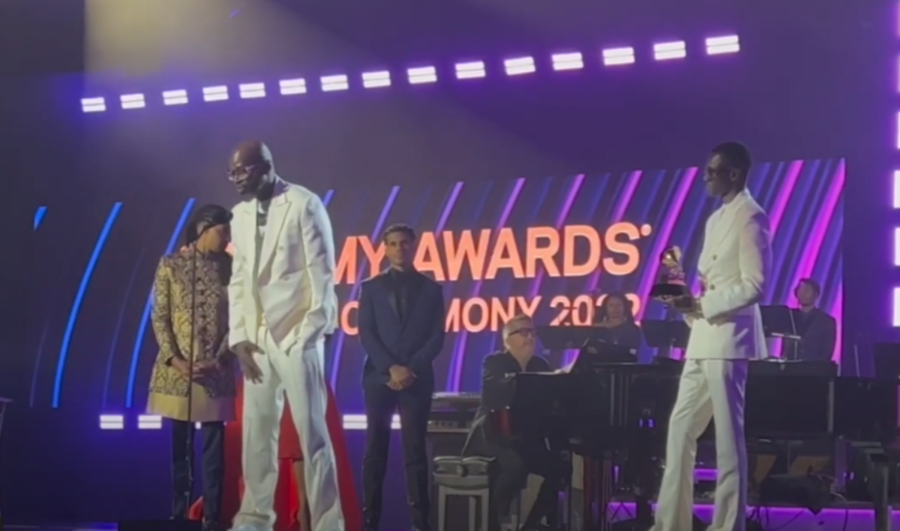 WATCH Black Coffee Wins First Ever Grammy
South African DJ Black Coffee has won his first ever Grammy. Taking to Twitter, after his big win on Sunday night at the 64th Annual Grammy Awards, Black Coffee announced simply: "Grammy Award winning artist ???" The 46-year-old DJ introduced the audience to his eldest son, Esona Maphumulo, ("my firstborn son"), who was on stage […]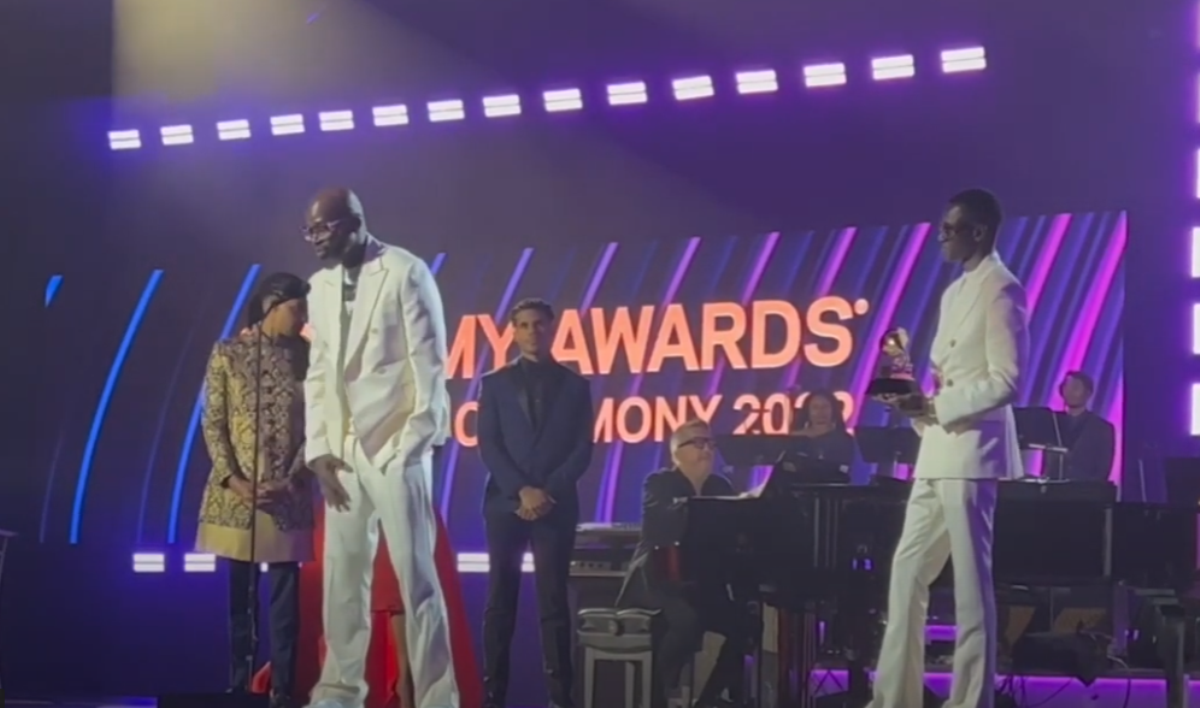 South African DJ Black Coffee has won his first ever Grammy. Taking to Twitter, after his big win on Sunday night at the 64th Annual Grammy Awards, Black Coffee announced simply: "Grammy Award winning artist ???"
The 46-year-old DJ introduced the audience to his eldest son, Esona Maphumulo, ("my firstborn son"), who was on stage beside him, proudly holding the award. He revealed that 22-year-old Esona was his "plus one" for the night, and joked that he would be back as he has five other children to share the same honour with.
The Grammy's were held at the MGM Grand Garden Arena in Las Vegas, Nevada, and were hosted by none other than South African expat and comedian, Trevor Noah.
SA President Cyril Ramaphosa was one of the first to congratulate the musician, saying: "Congratulations to Black Coffee for being awarded the Best Dance / Electronic Music award for his album 'Subconsciously' at last night's #GRAMMYs."
The President added: "Thank you for flying the flag and inspiring a new generation of talent to take over the world."
The 2022 Grammy Awards were scheduled for 31 January, but were postponed to Sunday due to Covid-19 restrictions.
Black Coffee's Subconsciously competed for the most prestigious award in the music world, against albums from Ten City, Sylvan Esso, Marshmello, Major Lazer and Illenium.
Black Coffee is already internationally renowned with multiple awards, tours and collaborations with the likes of global artists like Usher and DJ David Guetta. He has also appeared in huge posters in New York's famous Times Square.
Today in South Africa it's all about Black Coffee, with his name and 'Congratulations Grootman' trending high on social media. Hard work pays off, said many proud South African fans who've believed in Black Coffee for years.
His win is the answer to a prayer, for instance, that Joburg resident Tebego Twala posted back in 2012, when he tweeted: "Prayer… please God help the super talented, musical genius the Real Black Coffee to win a Grammy Award!!!… Amen!!!" When Black Coffee was nominated in November last year, Twala said: "Man it's been a long time coming… #ProudlySouthAfrican #onemanband #godsveryown, a global super star from South Africa…"
In September, just months before the nomination, Black Coffee himself tweeted: "God, if I'm not where I need to be, please align me with your will and lead me there."
When Black Coffee took to the stage last night, his first thanks went to God for helping him share his music with people who are going through stuff and need to hear it.
WATCH DJ Black Coffee Wins the Grammy!
When you said your son was your plus 1 for the night , and you have five more and you coming back with them🤞that was a moment, Congratulations 🎊 Mr. You doing and amazing 👏 work.

— Confidence Makgeta_Maphangwa (@confymaphangwa) April 4, 2022
Jon Batiste was the biggest 2022 Grammy winner overall with five awards. Olivia Rodrigo and Silk Sonic were also big winners.