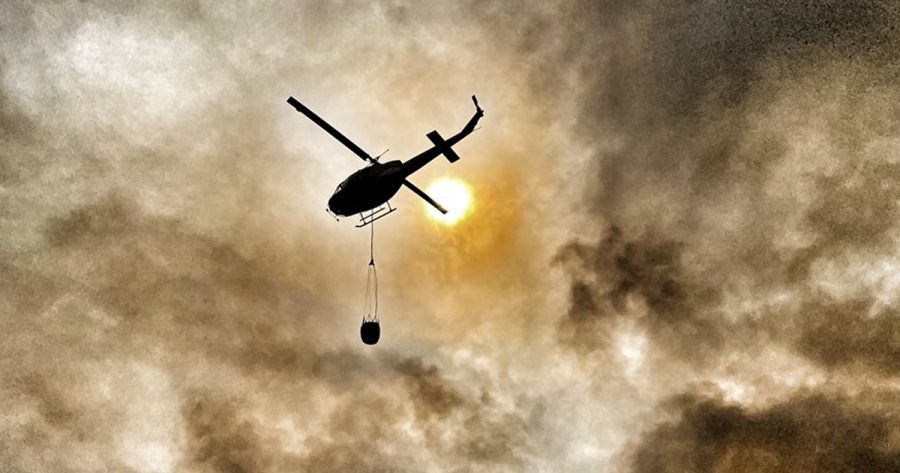 Greyton Wildfires Destroy Beautiful Lismore Estate Vineyards
Messages of support and sympathy have poured in for Samantha O'Keefe, winemaker and owner of Lismore Estate Vineyards in the Overberg, near to Greyton, South Africa, where a devastating wildfire – allegedly begun by children – has apparently destroyed both her homestead and cellar. Friends, colleagues and customers have expressed their "heartbreak" and "devastation" for […]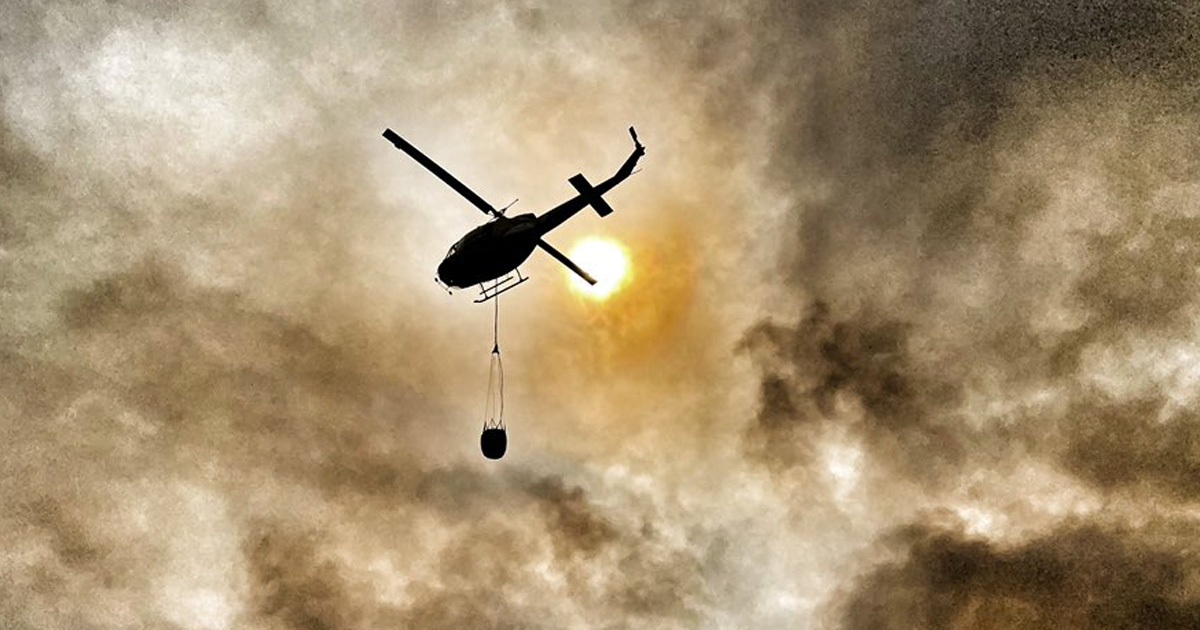 Messages of support and sympathy have poured in for Samantha O'Keefe, winemaker and owner of Lismore Estate Vineyards in the Overberg, near to Greyton, South Africa, where a devastating wildfire – allegedly begun by children – has apparently destroyed both her homestead and cellar.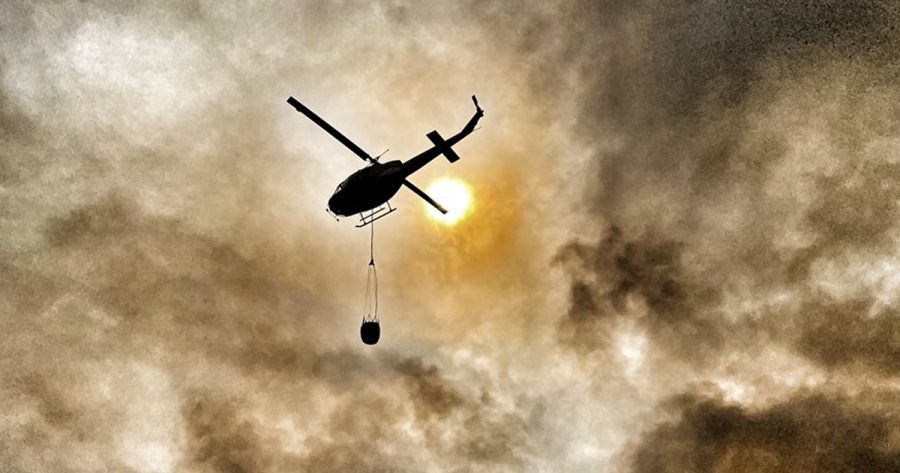 Friends, colleagues and customers have expressed their "heartbreak" and "devastation" for O'Keefe over the loss of the amazing estate she created, which brought accolades to South Africa.
Tuesday was Day Seven of the fires which broke out on last Wednesday late afternoon. Firefighters have been on the scene, but were struggling against extreme winds and rapidly changing conditions.
Greyton Fire Possibly Started by Children
Overberg fire chief Reinard Geldenhuys told eNCA: "We believe two children set it in what we call a malicious ignition, we are busy with the investigation and we have a good idea who they are and we're pursuing that." (Watch below.)
Speaking on Tuesday afternoon, Geldenhuys said at least four structures had been burnt along with vineyards and orchards, but that the town of Greyton had been protected.
He said there has been chaos and fear with winds changing direction. "It was uncontrollable. It was dangerous."
https://twitter.com/BOSBEER2006/status/1206992846642909185
The History of Samantha O'Keefe's Beautiful Lismore Estate Vineyard
Samantha O'Keefe is originally from Los Angeles, and took a huge risk when she bought a farm in 2000 outside Greyton in an untested wine region, and created her dream home and a winery that's become admired around the world.
O'Keefe went through hell before success was showered upon her – including being hard hit when the global financial crisis hit. She had to borrow millions, and then sell off 20% of the property to pay back the loan.
But O'Keefe's luck changed in 2012 when friends pooled funds to buy her a ticket to London, so that she could participate in a wine show… where an important reviewer from Robert Parker changed her life after tasting her delicious wine. Neal Martin said: "I hope you have distribution, because when people read my report they'll be banging down your door." He gave her Chardonnay and Viognier 92 points.
That's when things started to change, for the better and O'Keefe's success as a virgin winemaker became as captivating as her wines.
Just last Wednesday, she excitedly opened her Lismore Tasting Room in Greyton.
Calls to Support Lismore
Today, according to Facebook posts from friends "a blazing fire has destroyed everything".
But many who know O'Keefe said they believe she will rise like the Phoenix from the ashes. An overseas visitor to Lismore Estate, Udo Göebel MV, said their good memories from her awesome place will always remain, "stay strong as you have always been… It will be hard and tough but you will come out of the current misery."
Shan Pascall, Marketing and operations manager at Oneiric Wines, said late Tuesday night: "All my thoughts this evening go out to one incredible woman, an unbelievable spirit and winemaker Samantha O'Keefe. In all our thoughts our special friend. I can't even imagine. I am devastated for you beyond words and sending you so much love.
"For those that don't know Sam, you should know her wine, seek it out, buy a bottle, hell buy a case, let's get Lismore back on its feet with this small but significant gesture at this incredibly sad time. #fightingfires #sendinglove #wishesforrain #shocked."
Many have already responded, vowing to buy a case.
One friend added: "Hell, I am even ready to fly from Australia to help with anything. Sam is an amazing human being and must be reminded that we are all here for her."
Overberg Fire services said the wildfire still poses a huge threat and will take days to stop.
Fundraisers have been set up to help Sam and her children. Please see bottom of page.
WATCH VIDEO: Fires break out in Greyton, Western Cape
https://www.facebook.com/udo.goebel/posts/10214708723944101
⚠️Fire Alert ⚠️
WoF WC has deployed resources to 4 fires in the province.
📍#SchoemanshoekFire
Four aerial support and two teams
📍#GreytonFire
Three teams
📍#FlowervalleyFire
One team
📍#GeorgeFire
One team and two aerial support#SavingLives #ProtectingTheEnviroment pic.twitter.com/XUKp7NiGai

— Working on Fire (@wo_fire) December 17, 2019
https://twitter.com/wo_fire/status/1206607215521607683
https://twitter.com/amaclickclick/status/1207003904371761156
UPDATE: Fundraisers have been set up to help Sam and her children get back on track – donate here or here.
Read more about Samantha O'Keefe and her amazing creation – Lismore Wine Estate