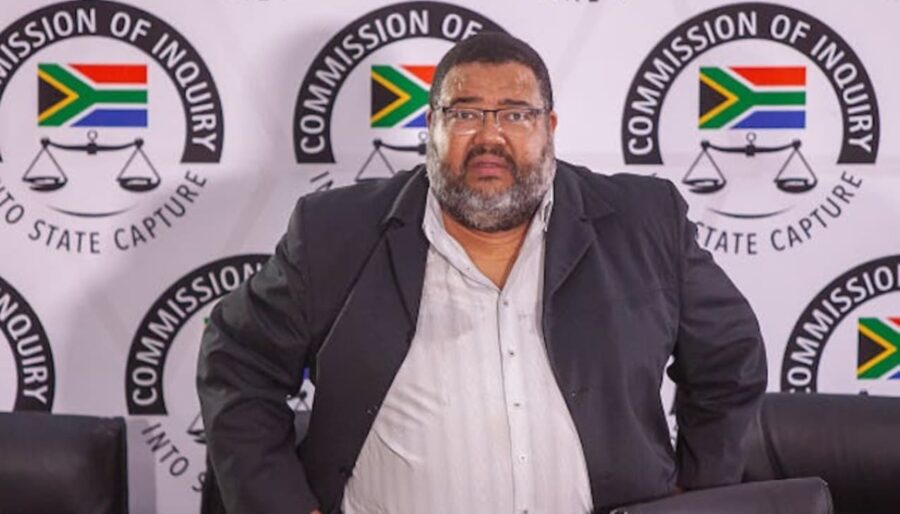 Corruption in South Africa: would paying whistleblowers help?
Whistleblowers should be entitled to financial support. But that has potential costs as well as benefits.
Whistleblowing is an important tool in fighting corruption. In South Africa, the commission of inquiry into state capture recommended that the government should provide financial rewards for whistleblowers who report corruption.
The issue was in the headlines again following the sentencing of six men for the 2021 murder of prominent whistleblower Babita Deokaran.
The Department of Justice and Constitutional Development invited public comments on a discussion paper on proposed reforms for whistleblower protection. It proposes that whistleblowers should be given legal assistance and that a fund be created to support those who suffer severe financial hardship for reporting corruption. This fund will be financed by a levy on all employees' salaries, similar to the Unemployment Insurance Fund levy.
I am a legal scholar with a research interest in public sector corruption and municipal governance. I presented papers at international conferences in May and June 2023 on whistleblower protection and money incentives.
In my view, whistleblowers should be entitled to financial support – which may or may not include rewards as well. But rewarding whistleblowers has potential costs as well as benefits. It should not be seen as the silver bullet that will stop corruption. Lawmakers need to be aware of possible weaknesses of money reward systems, so they can build in safeguards when developing legislation.
Rewarding whistleblowers
Three ways to support whistleblowers are financial support, compensation and money rewards.
Financial support means covering the reasonable expenses a person incurs when reporting corruption. They can be legal expenses, or expenses for accommodation and travel to court proceedings.
Compensation is meant to make up for the losses they suffer from retaliatory actions such as unfair dismissals or defamation.
The third option is more controversial. Money rewards or incentives are payments made on top of compensation and financial support. The idea is to reward whistleblowers financially for being good citizens.
Globally, only about 22 countries use money incentives for whistleblowing. One possible reason there are so few could be a lack of clear evidence as to whether reward systems contribute much to fighting corruption.
Money rewards are commonly used:
to "buy" useful information from the whistleblower (this is done in Kenya, Lithuania, Malaysia, and Pakistan)
when the information given leads to a successful penalty or recovery of funds (Canada, Ghana, Hungary, Republic of Korea, Montenegro, Nigeria, Slovakia, the UK and the US)
when the information is instrumental to institute criminal proceedings (Ghana, Slovakia and Ukraine)
when whistleblowers are able to recover funds through legal action on behalf of the state (the US).
In South Africa, individuals can institute private prosecutions, but are entitled to recover only their expenses involved in the prosecution if they are successful. They don't receive a reward.
The US and Ghana use more than one model. This may be to provide for some flexibility depending on the type of offence concerned, the information provided and the overall interests of justice.
The South African government could also offer non-monetary incentives for whistleblowers. These might include national awards such as the Order of the Baobab or the Order of Luthuli for service to democracy.
The City of Cape Town recently announced that it would award the Mayor's Medal to Athol Williams, a state capture whistleblower, for his dedication and sacrifice to South Africa.
The case for financial rewards
There are a number of benefits to rewards.
The first is that money incentives lead to an increase in the number of whistleblowing reports. However, some studies emphasise that there's no guarantee the number of successful prosecutions will increase too.
Secondly, whistleblower reports can save state resources which would otherwise be spent on investigations. Criminal investigations can be fast tracked if people come forward with evidence to support their allegations.
Thirdly, money incentives can increase public awareness of corruption and whistleblowing, if there's media coverage. This could counteract the stigma that whistleblowers are snitches.
Lastly, money rewards can help disrupt the activities of organised crime networks. Governments can fuel distrust among accomplices by offering rewards to the first self-reporting offender. In South Korea, for example, money incentives were useful in weakening cartels that monopolised the sugar market in the early 2000s.
The dangers
One danger is that money rewards could lead to an increase in unreliable reports. That would increase the workload of the government and use state resources fruitlessly. A possible counter measure could be to introduce stiff penalties for frivolous and malicious reports.
In some countries, such as Ghana, money rewards are only given to people who report corruption to specified government institutions. Usually, though, whistleblowers are expected to first report within their institutions. The downside is that they could wait until the corrupt activities are serious enough to warrant reporting externally. Rewards could thus undermine internal reporting channels.
Where people have an opportunity to get a substantial monetary reward, a "lottery mindset" might set in. People might report simply to get their hands on a reward. That could create distrust in the work environment and the functionality of the institution might suffer.
Lastly, money rewards could commoditise whistleblowing. People might no longer blow the whistle out of public service. This might encourage certain criminal activities such as cyber hacking and breaches of privacy to get information that could be traded for these rewards.
What needs to happen
First of all, South African lawmakers should review current laws. Some existing provisions could be slightly adapted to provide for rewards. For example, the National Environmental Management Act already provides for whistleblowers to receive a reward where their information is instrumental to the imposition of a fine. The police also regularly provide financial rewards to informants.
ALSO READ: South Africa's corporate whistleblowers don't get enough protection: what needs to change
Lawmakers should carefully weigh up the pros and cons of whistleblower rewards in the fight against corruption. But whistleblowers should get both support and compensation. No one should be penalised for being a good citizen. Whistleblower rewards can save state resources, but care should be taken to ensure they don't create new opportunities for malfeasance.
Johandri Wright, Postdoctoral Fellow, University of the Western Cape
This article is republished from The Conversation under a Creative Commons license. Read the original article.