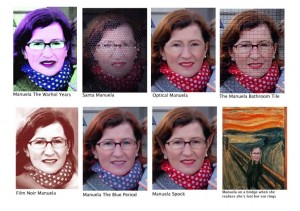 Blogger Manuela Danelutti in Italy
Manuela Danelutti ia sapeople's featured blogger in Italy, as well as being a freelancer and mother of two. 1. Proudest achievement to date: Living in Italy for seven years and showing sufficient restraint in not murdering someone. Only kidding, but they can try your patience these Italians. My proudest achievements are two – my children […]

Manuela Danelutti ia sapeople's featured blogger in Italy, as well as being a freelancer and mother of two.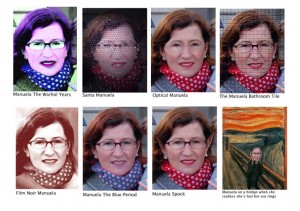 1. Proudest achievement to date:
Living in Italy for seven years and showing sufficient restraint in not murdering someone. Only kidding, but they can try your patience these Italians. My proudest achievements are two – my children Max & Katia.
2. So why do you live in Italy?
This is where my family (and my husbands'  family) originated from. We wanted to raise our children close to their grandparents and for them to learn about their Italian heritage which they would otherwise not have done; they were born and lived in The Netherlands for a time.
3. Best two things about Italy?
It has to be said: the food and the spectacular scenery/art/architecture.
4. Worst two things about Italy?
The mentality of the people and the long, cold Winters.
5. If you could go anywhere in the world tomorrow, where would it be?
That depends: if I am going on holiday it would be to Sardinia. If I am going to upend my life and move it would be back to the Netherlands.
6. Most interesting person you've ever met and why?
A concentration camp survivor. Her grit, mettle and resilience.
7. Your motto?
Don't take life too seriously. You'll never get out of it alive.
8. Please finish:
One day I plan to…write a book in a house overlooking the sea.
9. When did you last visit South Africa and how did it feel to you?
It was seven years ago and it felt like home – just a little more dangerous.
10. Please finish:
a) South Africa made me…look the world from a unique perspective.
b) South Africans are…unmistakeable, sociable, familiar, resilient.
c) I wish South Africans…would be less tolerant of their current government.
PROMO SPIEL:
A SHOUT OUT TO: