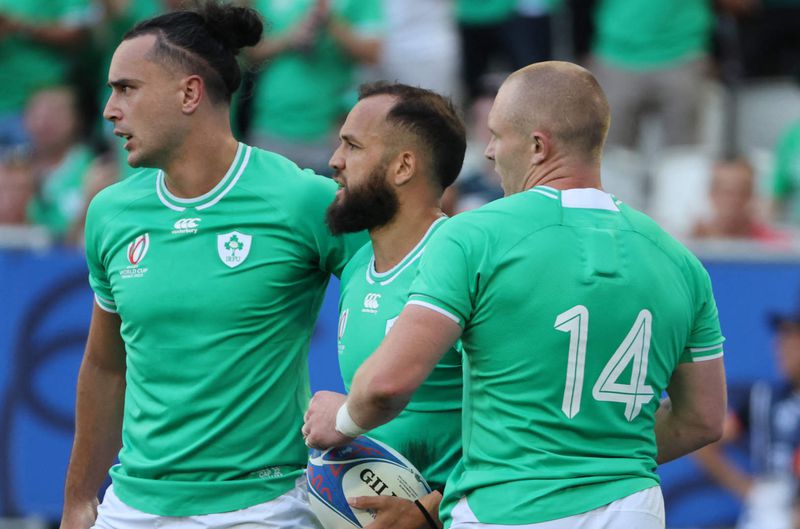 How Ireland can beat the Springboks rush defence
Is this how Ireland can beat the Springboks much-vaunted rush defence when they meet in the Rugby World Cup?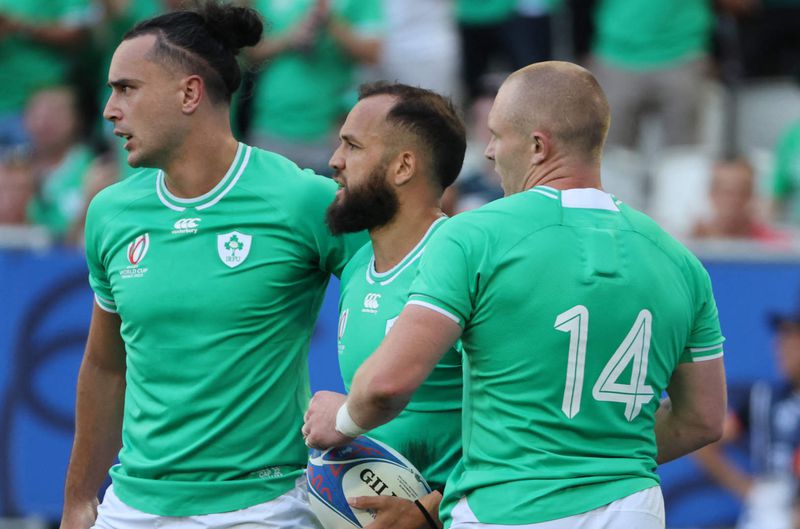 Ireland icon Ronan O'Gara has shared his thoughts on how the current crop of players can overcome the Springboks brutal rush defence.
GOOD NEWS: Rassie Erasmus NOT leaving Springboks for Ireland
The Springboks have conceded just three points in two Rugby World Cup matches and repeatedly drove Scotland back when they were in possession in their opener.
ALSO READ: Ireland legend calls for Springboks' tactic to be outlawed
CAN IRELAND BEAT THE SPRINGBOKS RUSH?
O'Gara, who coaches European Champions La Rochelle, has given his home nation a few tips to beat the Springboks rush defence.
ALSO READ: Springboks break out 'Nuke Squad' but Ireland are unfazed
"For me the key to attacking a rush defence is you've got to attack flailing arms, and that's a skill in itself. Because if you run into bodies you're tackled behind the gainline and the ball is going to be held up and ruck speed is going to be four to five seconds," said O'Gara in conversation with Rugby Pass.
O'Gara feels that Ireland have the players capable of shredding the Springboks defence and putting points on the board.
ALSO READ: Eben Etzebeth closing in on another milestone
PLAYING SMART OR IS IT CYNICAL?
He warned Ireland that they would need to play smart and not just try to get the ball outside the rushers as quickly as possible.
The La Rochelle coach suggested that Ireland might be looking to draw cards from the Springbok defenders.
O'Gara added: "If you can identify opportunities for late footwork at the line into flailing arms, the capacity for high shots – which nowadays is a red card or a yellow card on an average occasion – footwork and short passes, everyone nowadays wants to play long pass-long pass … if you want to play long-pass long-pass against SA they'll eat you up with salt.
"It's exactly what they're looking for and what you need to do is reduce the space between your nine and 10, and your first receiver, so that nine and 10 may only take three South Africans, and 10 to the next attacker may only have three defenders – they might only have eight in the line.
"But you've got to know that if you can get accuracy on that second pass, so nine to 10, 10 to Bundee Aki or [Garry] Ringrose and the shooter will come at him… he'll not get the capacity to go one-two long pass, but he might get hit ball and all and you might get the opportunity to tip [a short pass].
"But even better, who's behind [the attacker]? James Lowe or Mack Hansen, and they're gone. Because we've tried to go through them we've taken seven defenders, and that's my theory for the rush defence."
Ireland meet the Springboks on Saturday 23 September.