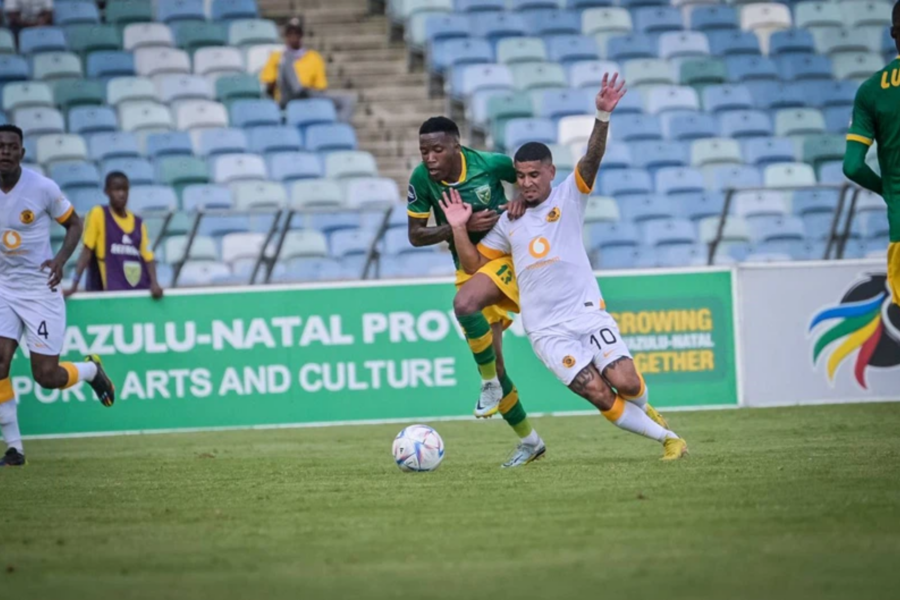 Keagan Dolly on reunion with ex-coach, Johnson at Chiefs
Seasoned Kaizer Chiefs midfielder Keagan Dolly opens up on his reunion with ex-youth coach Cavin Johnson at Naturena.
Keagan Dolly opens up about working with his former youth coach Cavin Johnson at Kaizer Chiefs, saying he knows the seasoned mentor.
Dolly recently made his return from a lengthy spell on the sidelines owing to an injury and his return clashed with Johnson's appointment.
When he sustained his injury, Chiefs were under the guidance of Arthur Zwane who has since been demoted to the youth development ranks.
Zwane was succeeded by Molefi Ntseki whom Dolly never played under as he was nursing his niggling ACL injury – he speaks about his reunion with Johnson.
ALSO READ: Five reasons why Kaizer Chiefs are the Man United of South African football
KEAGAN DOLLY ON REUNION WITH EX-YOUTH COACH JOHNSON AT CHIEFS
The seasoned winger who also played for Mamelodi Sundowns juniors under Johnson says it was tough sitting on the sidelines.
Born in Westbury just like Johnson, Dolly had to undergo surgery in April and he is looking to remain injury free under his ex-youth coach.
ALSO READ I Kaizer on Chiefs struggles, admits 'things are not rosy'
"It was a difficult five months – just seeing the boys play, especially in the first few games of the season, when we were doing so well, you want to be a part of that," says Dolly per SABC.
"You want to play, as a player, but I think with my experience, having previous injuries when I was in France as well, I had quite a bit of injuries.
"I think this time was different because I knew how to deal with it mentally, and I had my family and my kids that kept me busy and in good spirits.
ALSO READ I Kaizer: Why unruly fan behaviour not Chiefs problem alone
"I also had my teammates and the technical staff, and the physios at Kaizer Chiefs motivating me and always telling me that things will come right."
CHIEFS WINGER ON MISSING OUT ON BAFANA SELECTION
There is no doubt that Dolly was one of the players expected to lead Bafana heading to AFCON but his injury meant he had to miss out.
ALSO READ I Coach Johnson speaks plans on Chiefs burly striker
With AFCON only a month away in Cote d'Ivoire, it remains to be seen if coach Hugo Broos will include him in his squad.
"It was a set-back [missing out on national team selection], but it's part of football, it comes with the game," adds Dolly.
ALSO READ I Are Chiefs fans to blame for coaching changes? Bobby speaks
"For me, it was just trying to stay positive and work myself back into the team [Chiefs] and get back to normal fitness, and then see where it goes.
"I know Coach Cavin, I think, since I was eight years old, but it was never a personal relationship, I knew him as a coach, so it was a football relationship – it's very professional, we both have a job to do, and that's that."
ALSO READ I Bafana striker: Unfair criticism on Bafana 'hurts us'
ALSO READ I Chiefs & Leeds legend on Foster's struggles in EPL