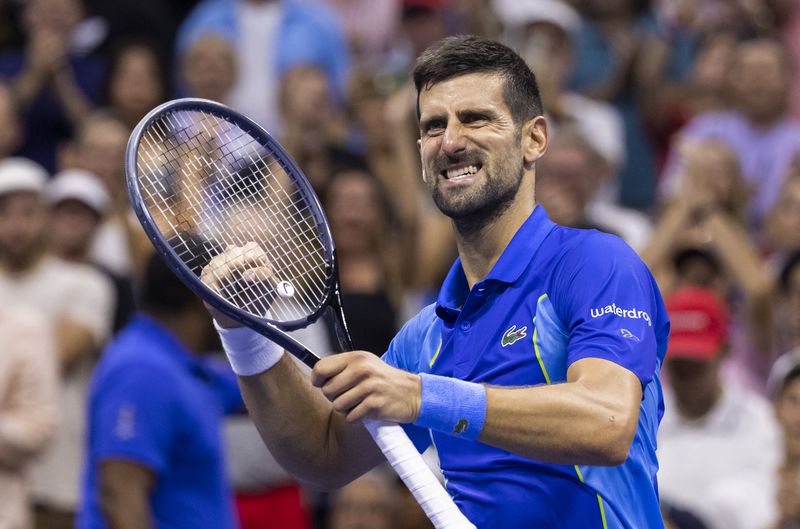 Novak Djokovic: The ridiculous numbers of the GOAT across all codes
Novak Djokovic has won 24 Grand Slam crowns in an illustrious career. It's a record to make Sundowns envious and Kaizer Chiefs depressed.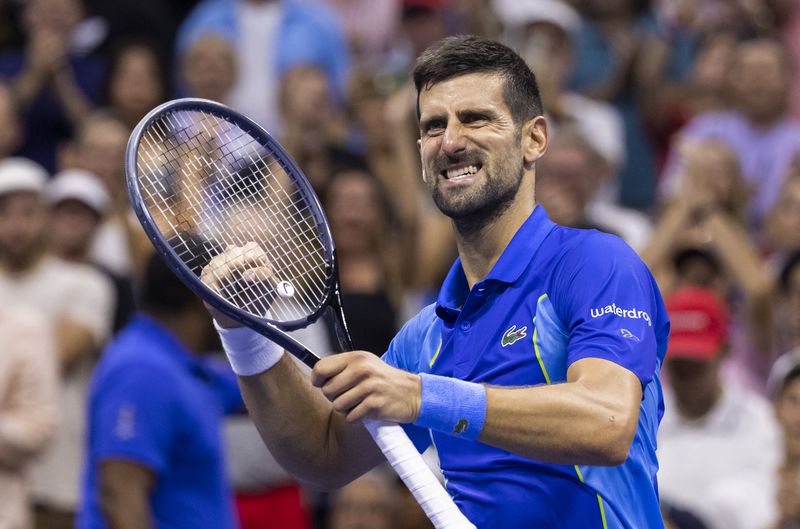 Novak Djokovic has dominated tennis on and off since his first Grand Slam title in 2008. It's a level of dominance that makes Sundowns look like a mid-table club and Kaizer Chiefs like relegation battlers.
HUMBLE KING? Rafael Nadal sends humble message to Novak Djokovic
---
GOAT DJOKOVIC ADDS NUMBER 24 TO THE COLLECTION
Ever since collecting his first major crown against Jo-Wilfried Tsonga at the 2008 Australian Open, Novak Djokovic has been on a collision course with the record books and then gone on to print and write a few of his own.
THROWBACK: Carlos Alcaraz ignores the inevitable to bag era-defining Wimbledon win
---
MAMBA MENTALITY
After winning the US Open final on Sunday night against Daniil Medvedev, Djokovic took his tally of slams to 24. Touchingly, the legendary Serb brought out a shirt and jacket in honour of the late, great Kobe Bryant with the basketball icon's famous number 24. The symbolism and parallels of the moment were something Novak was determined to share with the crowd at Arthur Ashe Stadium. He spoke of how Bryant, a close friend before his tragic death, helped him through a tricky period of his career when hampered by injury. That famous Mamba Mentality is a critical part of Djokovic's arsenal.
It was never in evidence more acutely than in 2019 when he saved two match points in the Wimbledon final against Roger Federer against serve. Djokovic went on to win 13-12 in the fifth set.
DERBY DAY: When do Kaizer Chiefs next face Orlando Pirates?
---
GRAND SLAM DOMINANCE TO MAKE SUNDOWNS JEALOUS
Djokovic has won each of the four Grand Slams at least three times. He holds 10 Australian Open titles, three French Open titles, seven Wimbledon titles and four US Open titles. Djokovic has won 12 slams since turning 30, the most of any player, male or female. He's also reached the final of all four slams in three separate calendar years; 2011, 2021 and 2023. Djokovic has won 16 of his last 20 major finals, bringing his overall record to 24-12.
WIMBLEDON: Is this the coldest celebration in history?
ICYMI: Sundowns make cheeky bid for forgotten Pirates attacker
---
DOMINANCE AGAINST HIS FELLOW GREATS
Djokovic has faced the so-called fellow "Big Three" 21 times in Grand Slam finals. He has won 13 of the 21, including eight of the last nine. With 15 years separating Djokovic's first and 24th Grand Slam wins, how can anybody ever dispute his GOAT status ever again?
ALSO READ: Rugby World Cup: When is the next Springboks match?
---
Meanwhile, hit up James Freemantle for more insights, analysis and love for the beautiful game of tennis.