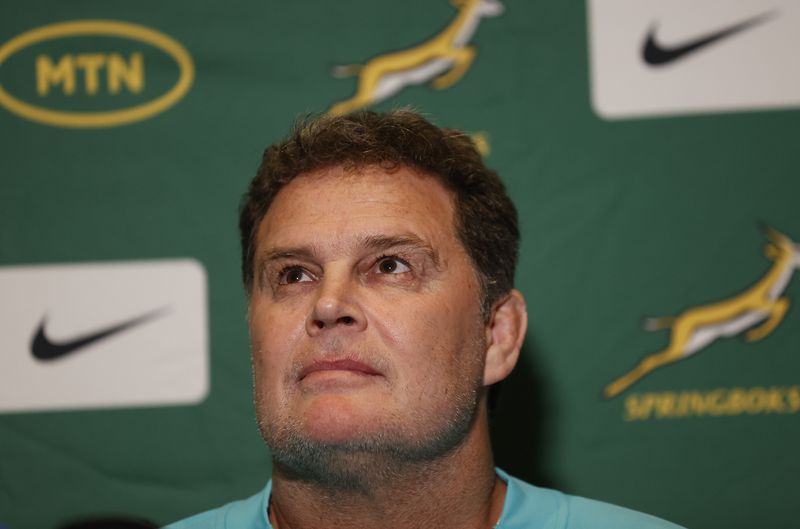 Rassie Erasmus: Springboks' icon eyeing Ireland?
Rassie Erasmus, the Springboks' rugby genius, may be setting sights on Ireland. Dive into the buzz surrounding this potential move.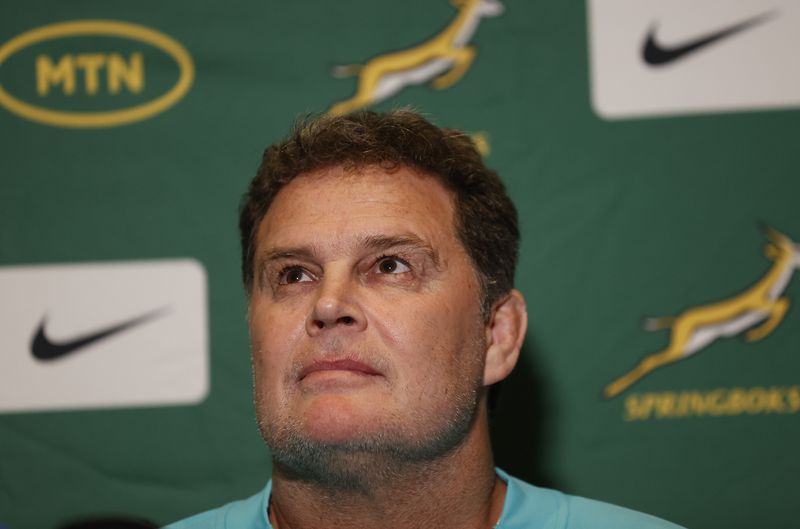 RASSIE ERASMUS: THE HEARTBEAT OF SOUTH AFRICAN RUGBY
South Africa's rugby community is buzzing with the name "Rassie Erasmus". This iconic figure, who has been instrumental in shaping the Springboks' recent successes, is rumoured to be considering a move after the Rugby World Cup in France.
ALSO READ: Springbok numbers: Mapimpi & Koch stats that'll BLOW YOUR MIND
MATFIELD'S REVELATIONS
Victor Matfield, a name synonymous with South African rugby, recently shared his thoughts on a podcast. He mentioned being "95% sure" that Rassie Erasmus is eyeing a position in Ireland.
ALSO READ: Springboks' bold move: Pollard as Marx's surprising replacement?
With Jacques Nienaber, another pillar of the Boks, planning to transition to Leinster, it seems the winds of change are blowing.
ALSO READ: Makazole Mapimpi set for milestone Springbok start
RASSIE ERASMUS AND HIS IRISH CONNECTION
For those familiar with Rassie Erasmus's journey, his connection to Ireland isn't new. In 2016, Erasmus took the reins of Munster, showcasing his coaching prowess alongside Nienaber.
ALSO READ: Eskom confirms Stage 5 load shedding for Springboks v Romania
His innovative approaches, notably the traffic light system, have been topics of discussion both in South Africa and overseas.
ALSO READ: Could Rassie Erasmus exercise exit clause after World Cup?
SPRINGBOKS' FUTURE: A NEW ERA
With the potential departure of Rassie Erasmus, questions arise about the Springboks' future leadership. Matfield suggests that figures like Johan Ackermann and Johann van Graan, both deeply rooted in the Boks' legacy, might be the next torchbearers.
ALSO READ: Pollard included in Leicester team amid talk of Springbok call up
RASSIE'S LEGACY WITH THE SPRINGBOKS
Under Rassie Erasmus's leadership, the Springboks have witnessed a resurgence in their performance on the global stage. From strategic masterclasses to fostering young talent, Erasmus has been pivotal in re-establishing the Boks as a dominant force in world rugby.
ALSO READ: Springboks restructures squad ahead of match against Romania
His potential move to Ireland would not just be South Africa's loss but a significant gain for Irish rugby. The strategies and leadership skills he brought to the Springboks would undoubtedly be missed.