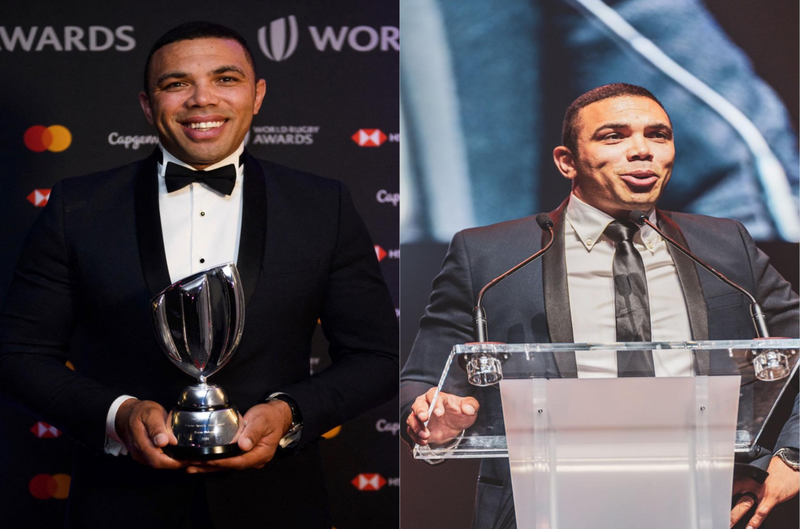 Rugby World Cup 2023: Celebrating Bryan Habana's legacy
Prepare for the Rugby World Cup and revisit Bryan Habana's legacy, from his lightning speed and unwavering dedication to the game.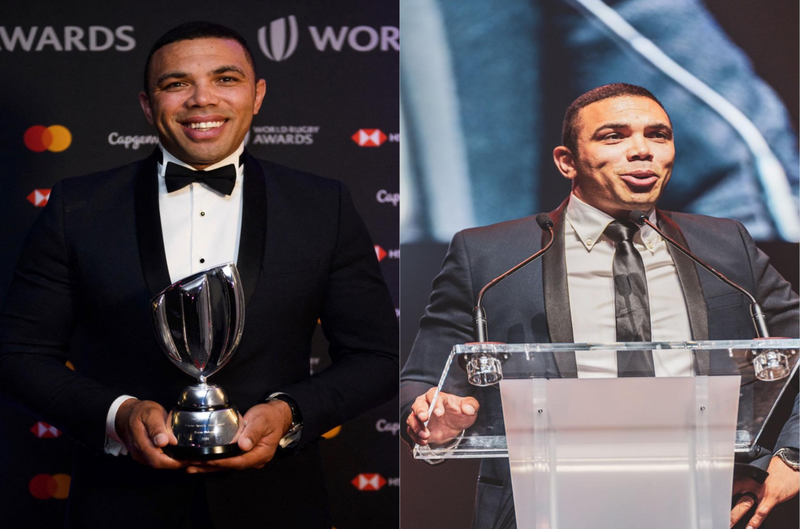 In the world of rugby, there are legends, and then there's Bryan Habana, as we gear up for the Rugby World Cup 2023, it's only fitting that we take a moment to reflect on the incredible journey of this South African rugby sensation, from his humble beginnings to becoming one of the most celebrated figures in the sport.
ALSO READ: Rugby World Cup 2023: 3 Mzansi celebrities who will be backing Springboks
RUGBY WORLD CUP AND BRYAN HABANA
Born on 12 June 1983, in Benoni, Gauteng, South Africa, Bryan Habana was destined for greatness according to Briefly. Interestingly, his parents, avid Manchester United fans, named him after two of their favourite football players, Bryan Robson and Gary Bailey. Little did they know that their son would make a mark in a completely different field.
ALSO READ: Rugby World Cup 2023: Mzansi's most stylish Springboks players
Growing up, Bryan initially dreamt of becoming a football star. But in 1995, when The Springboks tasted victory, something clicked in him. His focus shifted to rugby, and boy, are we glad it did!
Habana's family includes his parents, Bernie and Faith Habana, along with two siblings, brother Bradley Habana and sister Alycia Habana. But his family extended further as he tied the knot with his long-time girlfriend, Janine Viljoen. Together, they have a son named Timothy Jacob Habana.
ALSO READ: Rugby World Cup 2023: Mzansi's most stylish Springboks players
RUGBY CAREER
Education played a significant role in Bryan's life. He attended King Edward VII School before making his way to the Rand Afrikaans University, now known as the University of Johannesburg. Little did anyone know that this young man was destined for greatness on the rugby field.
Bryan's rugby career started as an outside centre and scrumhalf in provincial and age-group rugby. However, it was when he shifted to the wing that his true potential shone through. His lightning-fast speed clocked at a blistering 10.4 seconds for the 100 meters, leaving opponents in the dust.
Habana's journey led him through various teams, including the Golden Lions, Stormers, Western Province, Blue Bulls, and Toulon. His debut for the Golden Lions at the Currie Cup in 2004 was nothing short of spectacular, with a try on his very first touch.
Fans voted him the most promising SA rugby player that year, and he lived up to every bit of that promise.
ALSO READ: Rugby World Cup: Kodwa urges SABC and SuperSport to find coverage solution
HALL OF FAME
Bryan Habana's list of achievements reads like a rugby Hall of Fame. He was named IRB Player of the Year in 2007, shared the World Cup Try Scoring Record with Jonah Lomu, and became the South African Player of the Year in 2005, 2007, and 2012. With 65 tries, he's the second All-Time International Test Try Scorer, just behind Daisuke Ohata.
As part of his teams, Bryan secured Super Rugby titles in 2007 and 2009 with the Blue Bulls, a Currie Cup in 2009, and a Currie Cup in 2012 with Western Province. His time with Toulon saw him conquer the Heineken Cup in 2014, the Top 14 French League in 2014, and the European Champions Cup in 2014.
Internationally, he was a crucial part of South Africa's triumphs in the 2007 World Cup, the 2009 Tri-Nations, and the 2009 Lions Series.
ALSO READ: SA Rugby's G.O.A.T.: Meet Malcolm Marx
RUGBY LEGEND
As we eagerly anticipate the Rugby World Cup 2023, let's not forget the impact of Bryan Habana. His journey from a young boy with dreams to a rugby legend is a testament to the power of determination and hard work.
Bryan Habana may have retired from the rugby field, but his legacy continues to inspire a new generation of players. As we watch the upcoming World Cup, let's raise a toast to this incredible athlete, a true legend of the game. Cheers, Bryan!