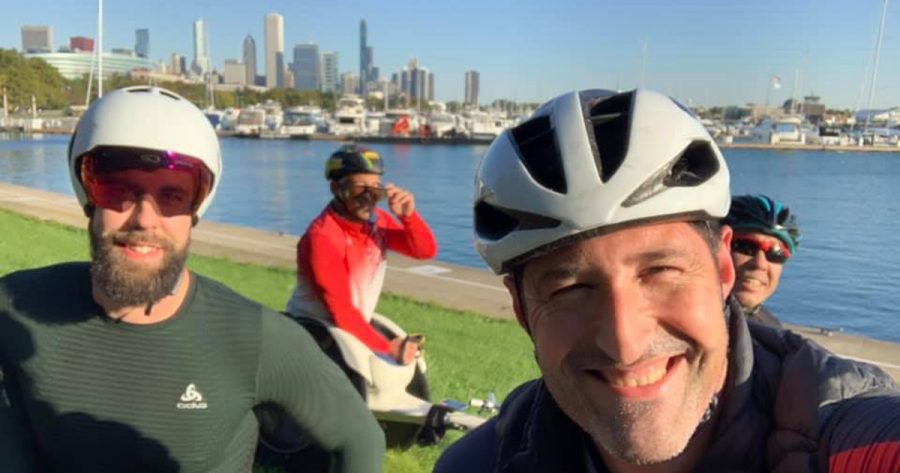 South Africa's Ernst Van Dyk Grabs 3rd Position in Chicago Marathon Wheelchair Race
South African wheelchair athlete Ernst Francois van Dyk raced into third position on Sunday 13 October 2019 at the Chicago Marathon in the Men's Wheelchair Race. It's an incredible feat considering Van Wyk only arrived in Chicago on the eve of the competition! With no mention of jetlag, a very positive Van Wyk wrote on […]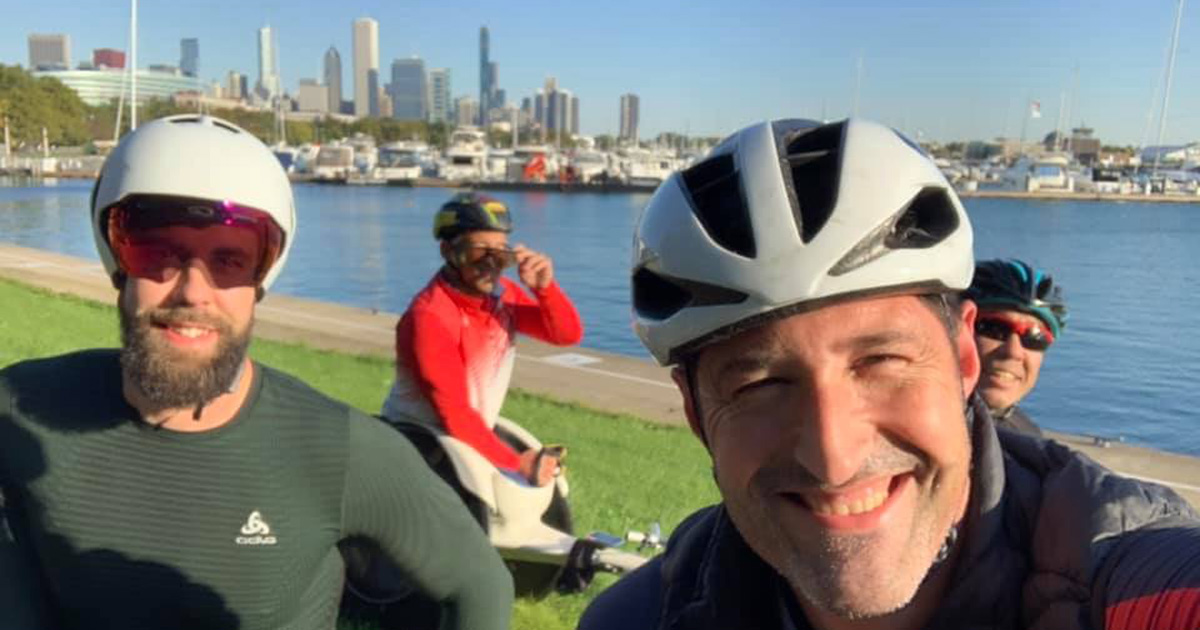 South African wheelchair athlete Ernst Francois van Dyk raced into third position on Sunday 13 October 2019 at the Chicago Marathon in the Men's Wheelchair Race.
It's an incredible feat considering Van Wyk only arrived in Chicago on the eve of the competition!
With no mention of jetlag, a very positive Van Wyk wrote on Facebook yesterday: "After a brisk 24 hour travel schedule I arrived in Chicago. All my gear made it too. Great push this morning in freezing conditions. Tomorrow we race the Chicago marathon. Going to be great!"
https://www.facebook.com/photo.php?fbid=3370621972955909&set=pcb.3370622079622565&type=3&theater
And it was!
Van Wyk finished the race today third behind Daniel Romanchuk of the US (first) and Britain's David Weird in second. It's the best he's done since 2013 when he won the Chicago Marathon. In 2015 and 2016 he came fourth, and in 2017 he came 12th.
According to NBC Chicago, Van Wyk has been consistently strong during his 2019 season with a third place in Tokyo, fifth in Boston (a race he previously won a record-breaking ten times, including six in a row from 2001 to 2006), and sixth place in London (a marathon he has finished 14 times, making the podium four times but never as the winner).
Just two weeks ago, 29 September, Van Dyk raced a good marathon in Berlin, Germany, where he finished in fifth place. It was his first marathon since April, coming out of winter.
The 46-year-old South African wheelchair racer and handcyclist has several Paralympic medals, marathon championships and other accolades to his name – including the  Laureus World Sports Awards for Sportsperson with a Disability of the year for 2006 and a gold medal from the 2016 Rio Games in the Men's Cycle Road Race.
Van Dyk was born without legs, and doctors said that he would never live a normal life. They were right – he is living an extraordinary life instead! He began playing sports at an early age, and was featured by current affairs show Carte Blanche in 2001 when he burst onto the world stage by winning 24 out of 27 international wheelchair races.
Fifteen years later, in 2017, Carte Blanche did a follow-up in which they said:  "Ernst is still going strong, proving that the only thing that could hold you back is yourself."
Kenya were the biggest winners at the Chicago Marathon today with the country's Lawrence Cherono winning the men's marathon and fellow Kenyan Brigid Kosgei breaking a world record to win the women's marathon.
Kenyan Brigid Kosgei breaks Paula Radcliffe's 16-year-old women's marathon world record by more than one minute https://t.co/a2FrkRT7w4 pic.twitter.com/QNhue4wp3V

— Reuters (@Reuters) October 13, 2019
Congratulations to all the athletes flying the flag high for Africa!!!!