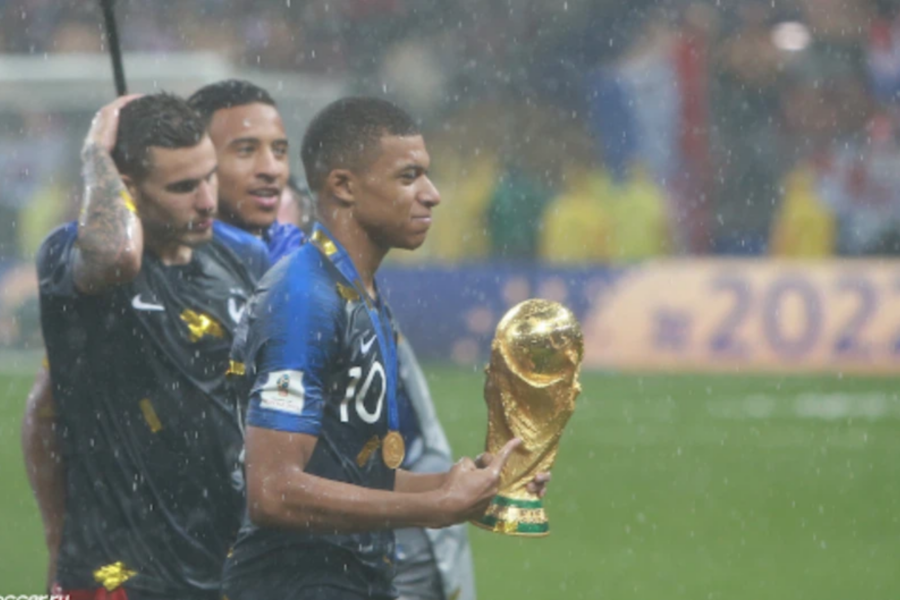 The Summer Transfer Rumors Around Kylian Mbappe: Desired Destination and Rationale
Kylian Mbappe's determination to avoid extending his contract with PSG has created punters on a possibly the most interesting transfer bet.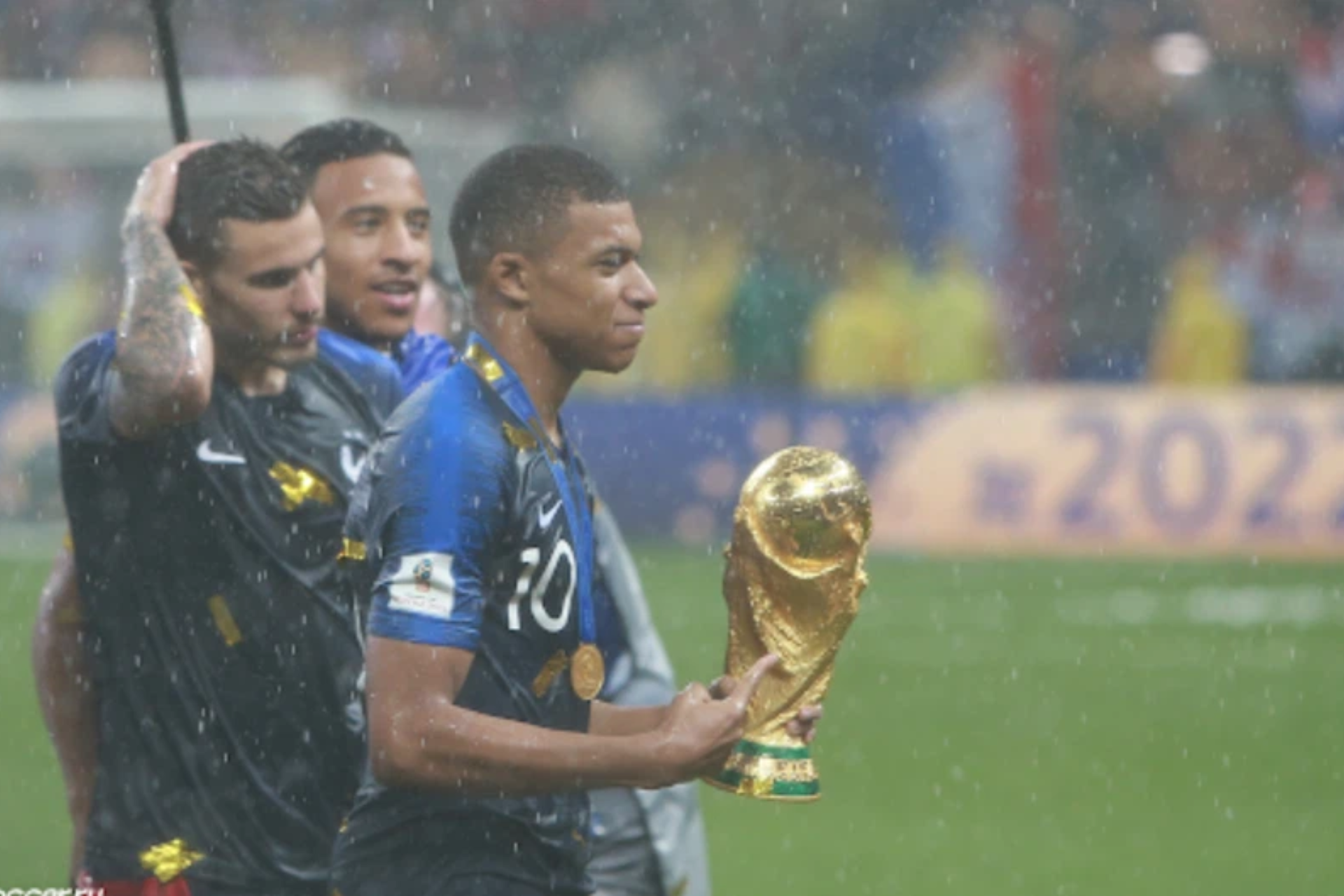 Every summer transfer window brings along a wave of speculation and anticipation within the football community. This season, the spotlight in the football world is firmly focused on French star, Kyllian Mbappe. The Paris Saint-Germain (PSG) forward has openly stated his intention not to extend his contract with the French team, causing a flurry of conjecture about his forthcoming club affiliation.
THE PRESENT STATE: A DEFINING CROSSROADS FOR MBAPPE
Kylian Mbappe's determination to avoid extending his contract with PSG has created a stir within football circles, and punters are on a wake from possibly the most interesting transfer bet, so look no further than Bookmaker Ratings to find the list of the most reputable bookies to place it. His current agreement with PSG is slated to terminate in 2024, and his stance against renewing it has left PSG in a predicament.
The club from Paris now confronts the threat of losing one of their star players without a transfer fee at the expiration of his contract. To circumvent this, they're aggressively pursuing his transfer during the ongoing summer window, leading to a fierce contest among top-tier clubs for his acquisition.
Speculations are rife about Chelsea, Real Madrid, and Manchester United as potential destinations for Mbappe. Each football club presents unique prospects for the player. Factors such as long-term planning of the club, opportunities for success, and the player's anticipated position in the team are expected to steer his final decision.
MANCHESTER UNITED'S CASE: A PRINCIPAL PART IN A REVAMP PLAN
Manchester United, a highly regarded club in English football, has been undergoing a transition and regeneration phase in recent years. The club has been putting resources into young prospects, showing a commitment to regaining its spot at the pinnacle of English and European football.
For Mbappe, a shift to Manchester United could mean a leading role in this initiative. The Red Devils would presumably construct their offensive strategy around him, providing plentiful chances for him to excel and become a crucial player.
Besides, the Premier League presents a fiercely competitive stage that could test and refine Mbappe's abilities. Known for its intense physicality and quick tempo, the English league could add new facets to Mbappe's gameplay.
Manchester United's illustrious history and global fanbase further enhance the club's attractiveness. The opportunity to tread in the path of United greats like Eric Cantona, David Beckham, and Cristiano Ronaldo could be a significant lure for the French striker.
However, Manchester United's recent inconsistent performances in major championships might be a drawback. Despite progress in their regeneration process, it could take some time before they consistently vie for Premier League and Champions League trophies.
ALSO READ: Air Algérie to launch new Johannesburg route
CHELSEA'S CASE: A PREMIER LEAGUE ADVENTURE
Under Mauricio Pochettino's guidance, Chelsea can undergo a substantial change. The club's success in the 2021 Champions League and its steady performances in the Premier League make it an attractive proposition for any football player.
For Mbappe, joining Chelsea would signify a fresh challenge in the fiercely competitive Premier League, renowned for its energetic and high-tempo games. The English league could provide him with a distinct footballing experience, potentially boosting his skills and adaptability as a player.
Moreover, Chelsea features a harmoniously balanced team with a blend of seasoned and young players. The squad including players like Christopher Nkunku, Mykhailo Mudryk, and Raheem Sterling could form an intimidating offensive lineup when combined with Mbappe's quickness and goal-scoring talents.
However, the strong lineup of Chelsea could pose a considerable challenge for Mbappe, given the fierce battle for starting positions. In a team overflowing with skill, it's vital for Mbappe to consistently deliver top-notch performances to affirm his position. Surmounting this challenge could see him evolve into a key player in a squad that's primed to vie for major titles both at home and across Europe.
REAL MADRID SCENARIO: A LEGACY OF EXCELLENCE AND FAME
Real Madrid, a club renowned for its numerous achievements, has consistently been a magnet for top-tier footballers. The Spanish powerhouse is known for nurturing some of the finest talents globally, and Mbappe could be their next high-profile recruit.
In the absence of Karim Benzema, a void emerges in Madrid's offensive line–Mbappe, with his exceptional abilities, could be the ideal replacement. His quickness and nimbleness would give Madrid's offense fresh dimension while his goal-scoring capabilities should make them an arduous adversary both in the La Liga as well as in the Champions League. Signing up with Real Madrid also entails the opportunity to be mentored by Carlo Ancelotti—an experienced coach who has commendable records of managing elite players. Ancelotti's tactical brilliance could potentially assist Mbappe in taking his game to unprecedented levels.
Additionally, Madrid brings the allure of a massive worldwide fan base and a history of triumphs. For a player of Mbappe's stature, who has achieved so much at a young age, becoming part of this legacy could provide significant motivation.
However, representing a club like Real Madrid comes with colossal pressure and sky-high expectations. Every outing is under the microscope, and the quest for victory is relentless. But should Mbappe flourish in this demanding environment, he could etch his name in the club's rich history and bolster his status as one of the world's leading players.
IN CONCLUSION
In the end, Mbappe's decision regarding his future club will hinge on his priorities. If he seeks a competitive league and a robust team, Chelsea might be his best option. If he's attracted to the legendary club and can deal with the pressure that comes with it, Real Madrid could be an appealing bet. On the flip side, if he's looking for a team where he can play a central role in an ambitious project, Manchester United might turn out to be an awfully fitting destination. Whatever his eventual choice may prove to be, Mbappe's move will no doubt take root as one of this summer's standout narrative transfers.
ALSO READ: Kylian Mbappe gains 140K Twitter followers as transfer saga rages