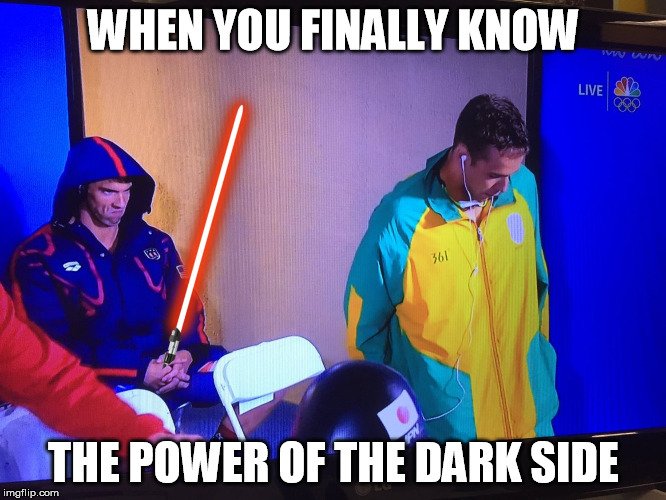 #PhelpsFace Jokes are Pure Gold on Twitter – After Scene with Le Clos
Social media has gone crazy since an apparent "stare down" – between South African swimmer Chad le Clos and his American rival Michael Phelps – at the butterfly 200m semi-finals last night in Rio, Brazil. According to reports, Phelps says he wasn't looking at Le Clos, and those close to the American Olympic record-breaker (he […]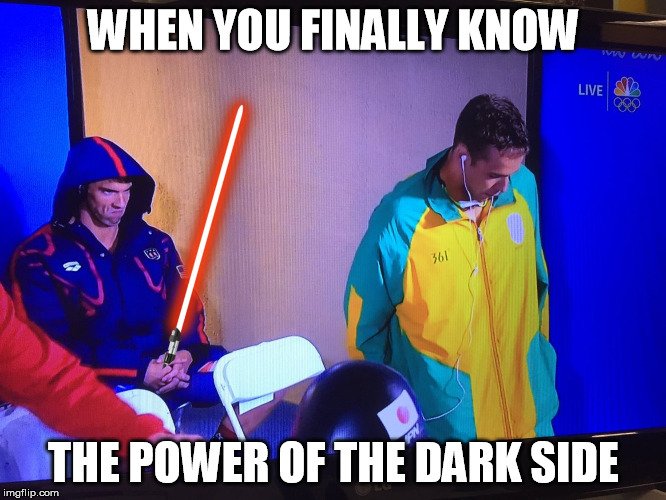 Social media has gone crazy since an apparent "stare down" – between South African swimmer Chad le Clos and his American rival Michael Phelps – at the butterfly 200m semi-finals last night in Rio, Brazil.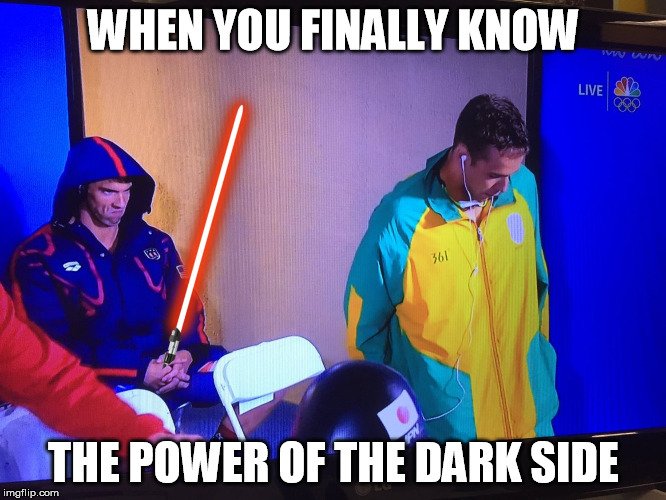 According to reports, Phelps says he wasn't looking at Le Clos, and those close to the American Olympic record-breaker (he won his 19th Olympic Gold medal yesterday) say that's just Phelps' intensity when preparing for a race.
The media loves the supposed rivalry between the two swimmers and it looks set to make tonight's race even more exciting to follow for many.
It will be a "rematch" for the two since the London Olympics four years ago when Le Clos shocked Phelps and the world by becoming 200m butterfly champion.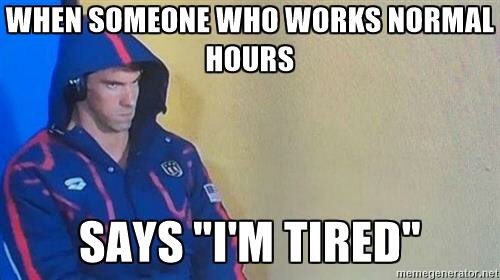 Waiting for the semi-finals last night Phelps' intense stare was captured on film… while Le Clos was shadow-boxing in front of him… The scene set Twitter alight with tweets about the "death stare" that finally morphed into a trending #PhelpsFace.
Top 15 #PhelpsFace Tweets (in no particular order):
When your little brother starts a fight with you. But only you get grounded.
When a stranger tells you to smile.
When the cops confiscate your grass… and you know they're going to smoke it.
When you live in South Africa and realise next week doesn't have a public holiday.
When I order a coke and they ask "Is Pepsi Ok?"
When you see the storage almost full message on your phone for the 3rd time that day.
When your microwave sounds like World War III and you open it up to find your food still cold…
When another cashier opens and says "I can help the next person in line" and someone behind you goes over.
Your face when you get zero retweets on a tweet that was funny.
When u have won more medals than 85% of nation's participating yet all u want to do is beat this *ool.
When you know you're going to see this meme for the next month.
When you pour a bowl of cereal and then realise there's no milk.
When someone uses "your" when it's supposed to be "you're."
When all you catch are Pidgeys, Rattatas, and Weedles

#PokemonGo

#

PhelpsFace

when he realises y'all are just making memes out of him.
When asked about the incident, Le Clos said:
'For my side there is no real tension. I have no emotion when I am racing. Of course there is a huge rivalry between Michael and myself. As I have said before I have huge respect for him.
'In the last year there was definitely spoken words over his nationals and I had world championships, I think a lot of it was misquoted. But at the end of the day I am a racer and I want to beat him and he wants to beat me.'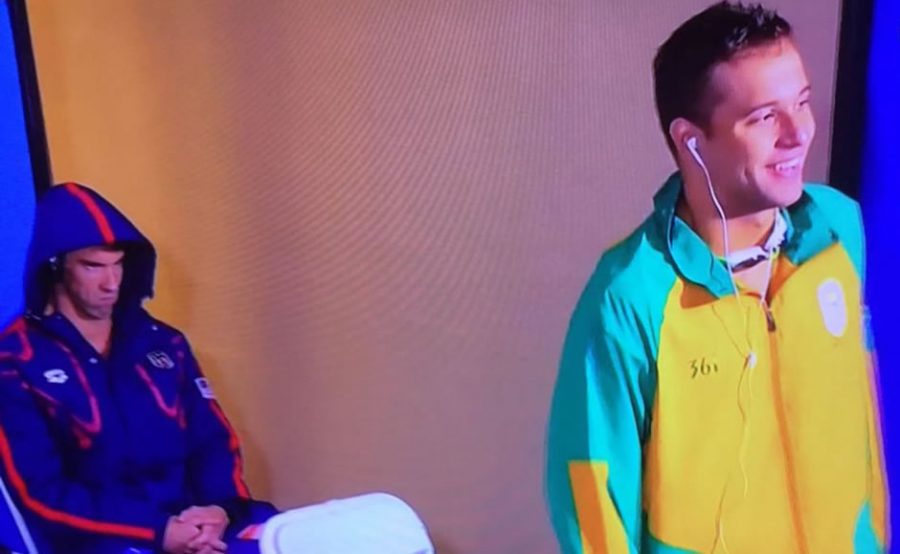 After the incident, Le Clos qualified fourth fastest in the finals of the men's 200m butterfly – a brilliant outcome after winning Silver in Freestyle less than an hour before! (Phelps finished second in the semi-final.)
#MichaelPhelps wouldn't let anything break his concentration ! ??? #Phelpsface ??? pic.twitter.com/TR4pjdgwGG

— Kelly Spears (@kelsospears) August 9, 2016
NBC needs a Ready Room Cam. #PhelpsFace pic.twitter.com/z6rJ9Fe68o

— Don Van Natta Jr. (@DVNJr) August 9, 2016
Rio 2016 Michael Phelps death stare at rival Chad le Clos sends internet into meltdown https://t.co/Nm9LdBJcOD pic.twitter.com/9vuAlBSwLC

— Report UK (@ReportUK) August 9, 2016
The final is tonight – Wednesday 3.28am SA time (Tuesday 10.28pm in Rio).
READ MORE ABOUT LE CLOS AND PHELPS: Olympic Clash of the Heavyweights in the Swimming Pool Tonight