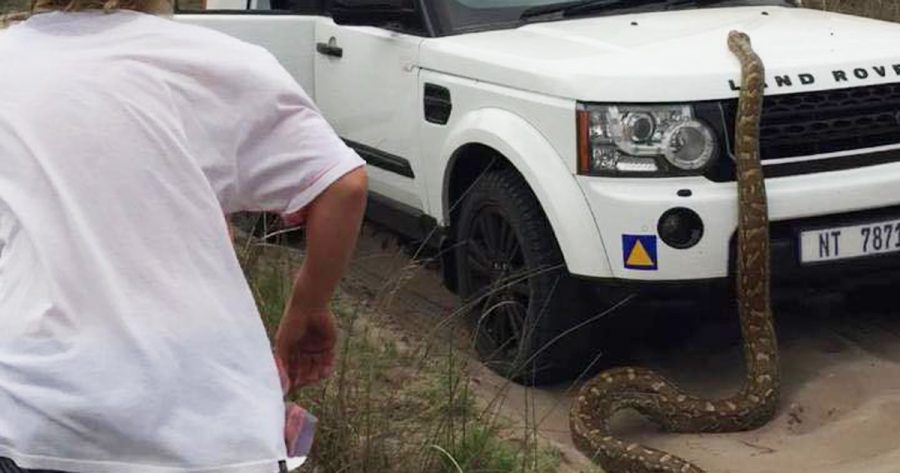 WATCH Huge African Rock Python Slides Over South Africans' Car in Mozambique
A group of South African friends, who had been holidaying in Mozambique, were shocked by the size of an African Rock Python they spotted on the way home to KwaZulu-Natal (KZN). Watch below. Charles Southwood from Ballito told SAPeople they estimate the snake was around 4 metres long! Charles said: "There were 15 of us, […]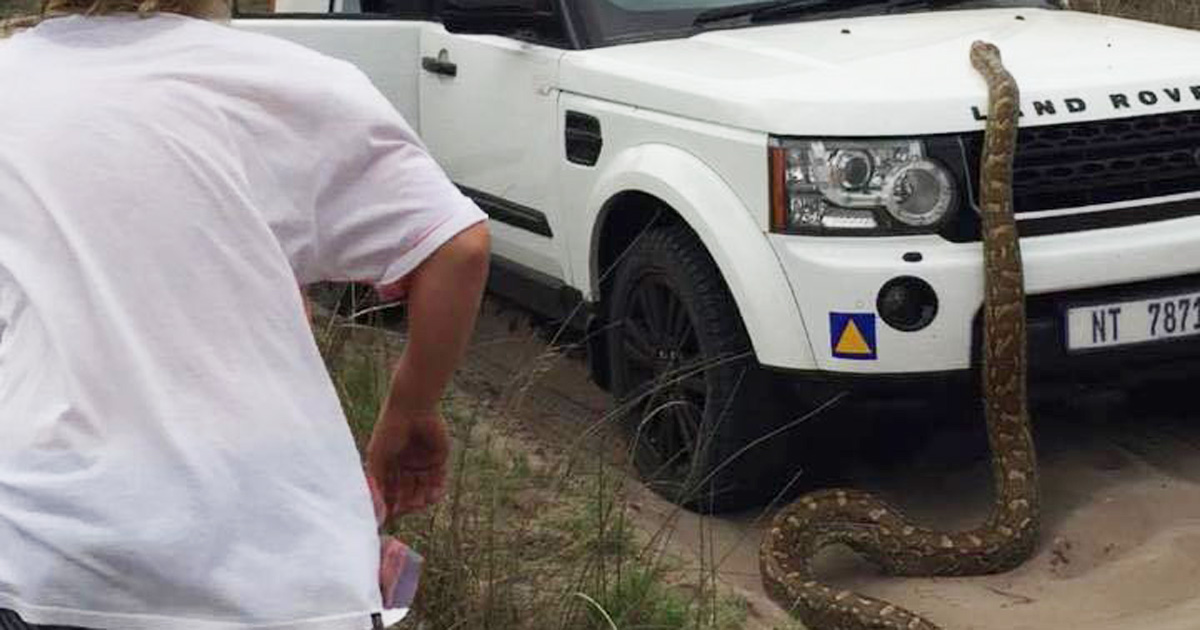 A group of South African friends, who had been holidaying in Mozambique, were shocked by the size of an African Rock Python they spotted on the way home to KwaZulu-Natal (KZN). Watch below.
Charles Southwood from Ballito told SAPeople they estimate the snake was around 4 metres long!
Charles said: "There were 15 of us, coming back from a 21st birthday in Mozambique."
Whilst driving through the Mozambique Elephant Reserve on Monday 16 September, they spotted the python on the road.
Even though the KZN guys have grown up around snakes, this particular specimen was so huge they all got out of their vehicles to photograph and video it. (The African rock python is nonvenomous.)