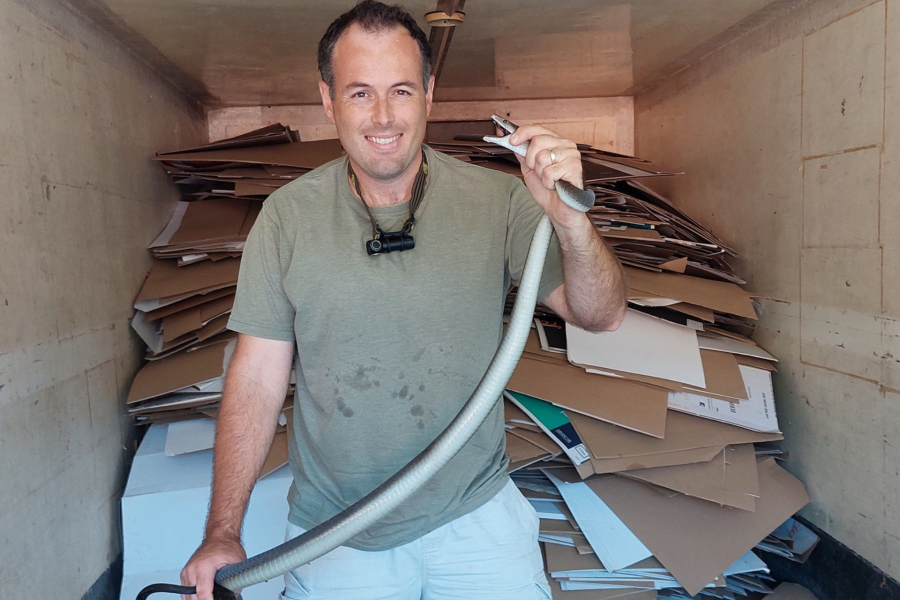 Big Black Mamba found in shipping container
What a surprise! An employee opened a shipping container filled with cardboard to collect some, and when he did, he saw a well-fed 2m long Black Mamba inside. SURPRISE! A WELL-FED 2M LONG BLACK MAMBA WAS FOUND Snake catcher Nick Evans said he was called to the business premises in Mariannhill in KwaZulu-Natal on Monday. ALSO READ: LOOK: MASSIVE […]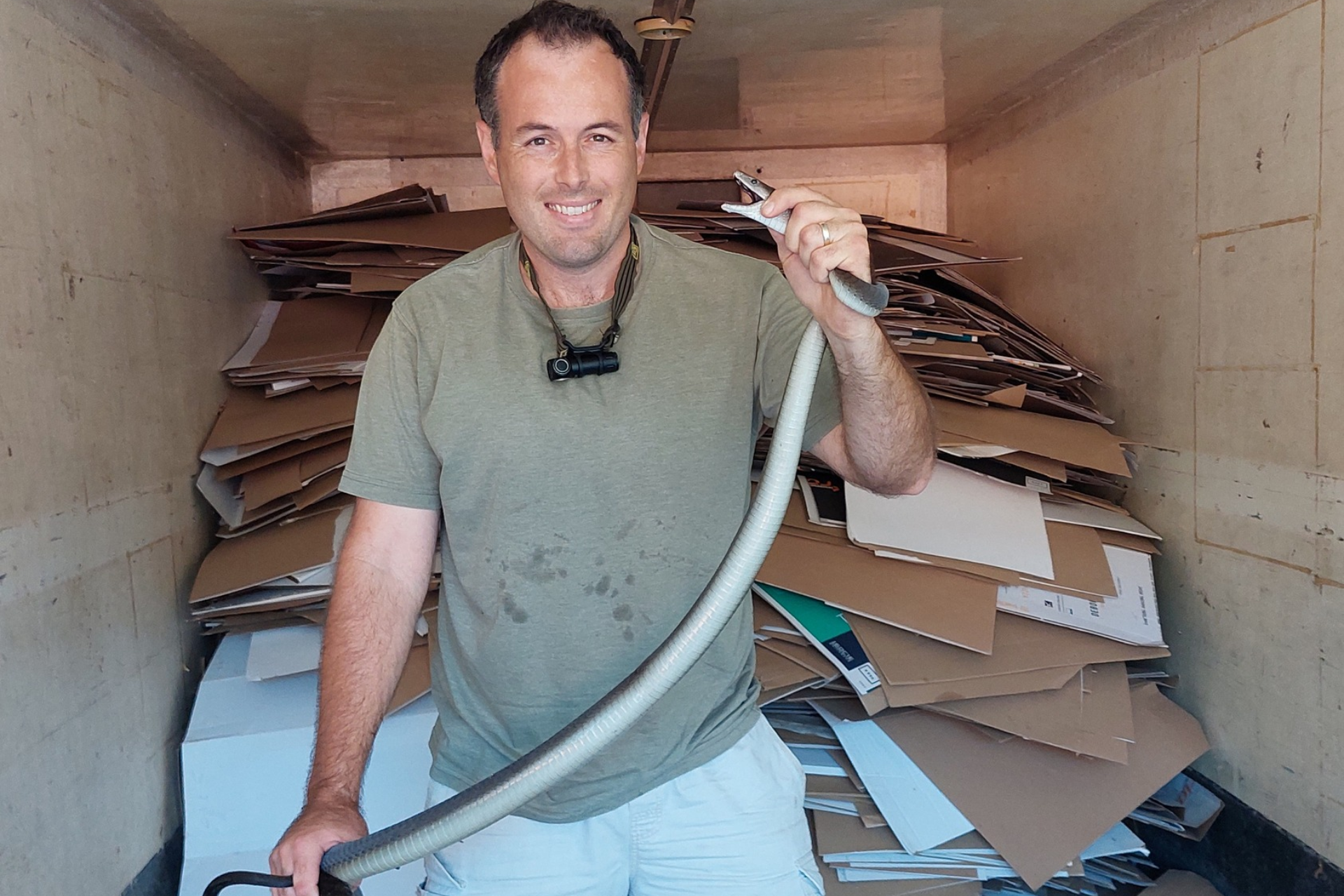 What a surprise! An employee opened a shipping container filled with cardboard to collect some, and when he did, he saw a well-fed 2m long Black Mamba inside.
SURPRISE! A WELL-FED 2M LONG BLACK MAMBA WAS FOUND
Snake catcher Nick Evans said he was called to the business premises in Mariannhill in KwaZulu-Natal on Monday.
ALSO READ: LOOK: MASSIVE Southern African Python caught at Durban house
Nick said when he opened the container. He noticed they weren't exaggerating when they said it was "filled with cardboard".
"This is the worst nightmare for someone like me. The snakes usually make life extra difficult by going right to the back of the room, or in this case, the container.
"One staff member joined me inside the container, helping to unpack it, while the rest stayed outside, pulling the cardboard out that we passed to them." – Nick Evans
ALSO READ: Kruger National Park: Ranger shares video of elephant eating – WATCH
INITIALLY, IT WAS SUSPECTED THAT THERE COULD BE TWO MAMBAS
He added that he had thought there were two mambas initially, especially considering it was mating season.
"I reached in with my African Snakebite Institute tongs and managed to grab the tail-end of a mamba. I pulled it out and grabbed the tail with my hand, moving the tongs back into the space to be ready to grab the head end.
"As I pulled more of the mamba out, I could see it was just one, which was slightly disappointing.
"I pulled it right out, lowered it to the floor, and pinned it down. Horrible fluids came out of its backside, which it smeared over my arm, hoping I'd release it. Fortunately, I'm quite used to this method of self-defense of theirs!"
ALSO READ: Beast of a MAMBA caught – 2.7m long and weighs close to 3kg
THE BLACK MAMBA LIVED A GOOD LIFE THERE
Nick said the Black Mamba was a well-fed animal, around 2.2-2.3m in length.
ALSO READ: Cape Town: Eco-wildlife Big 5 reserve to open near the city
"Probably lived a good lifebain there. But it's time for it to find a new home away from people."
This article was originally published by Corné van Zyl.