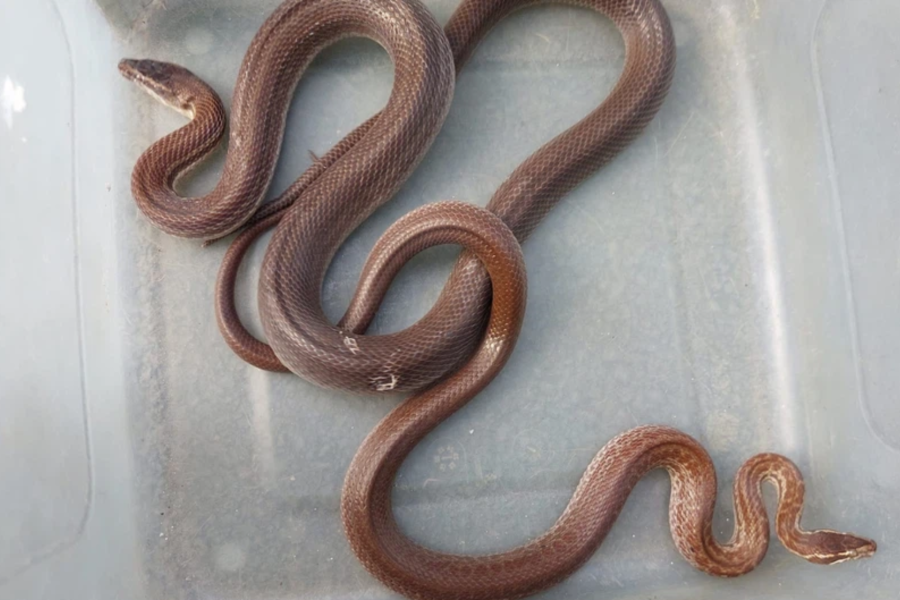 Snake rescuer catches two snakes snuggling
Kwa-Zulu Natal snake rescuer, Nick Evans had a nice surprise when he found two house snakes snuggling. Evans said on Facebook that he went to remove a Brown House Snake from under some roof tiles only to find it with another. SNUGGLING "The larger specimen was not happy with being disturbed, especially being in the blue (about […]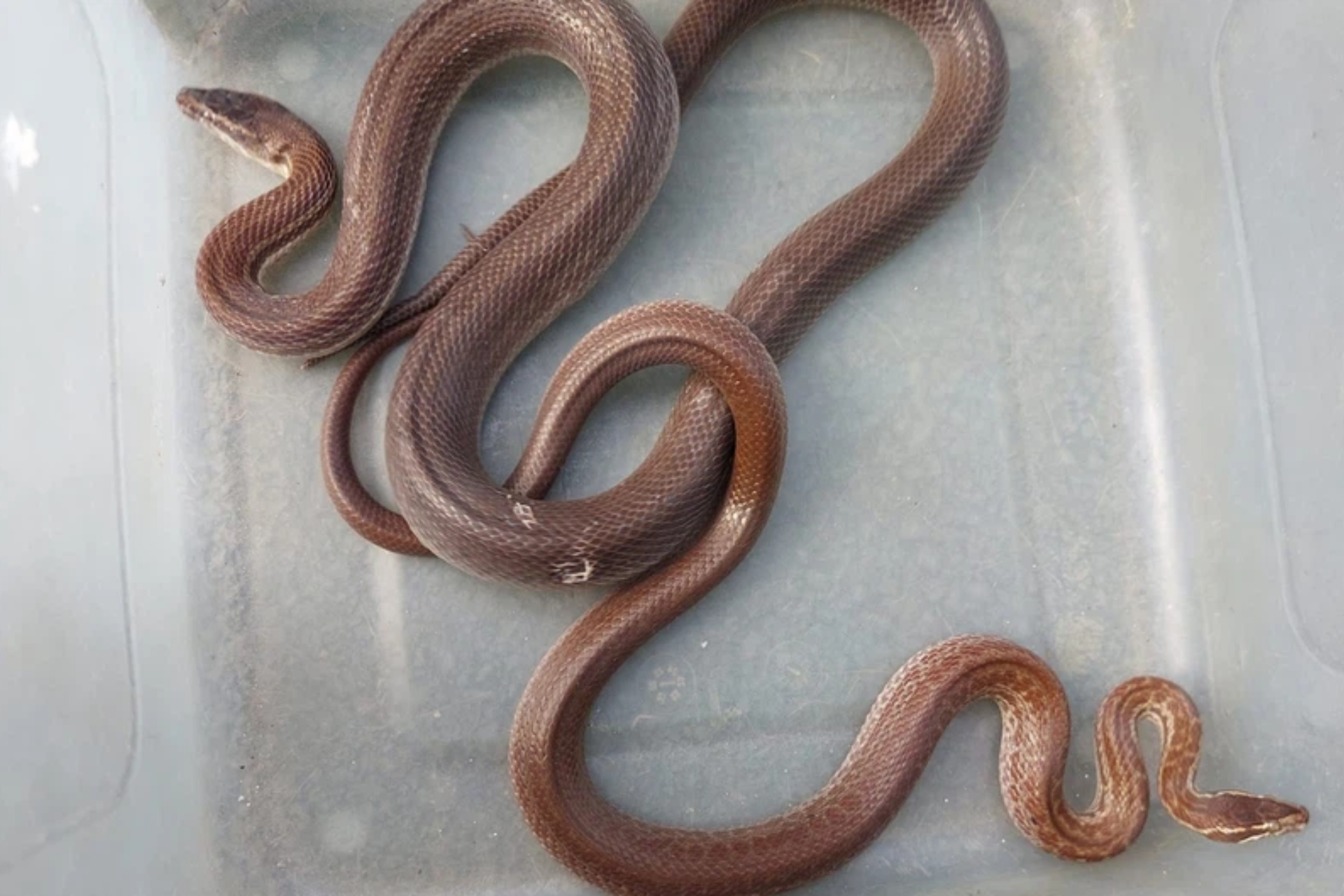 Kwa-Zulu Natal snake rescuer, Nick Evans had a nice surprise when he found two house snakes snuggling.
Evans said on Facebook that he went to remove a Brown House Snake from under some roof tiles only to find it with another.
SNUGGLING
"The larger specimen was not happy with being disturbed, especially being in the blue (about to shed), and gave me a cheeky bite. Both were frozen, although still very lively," said Evans.
MATING SEASON
Evans said though he found these two snuggling it's not mating season for them- not that he knows of.
"Female House Snakes are generally a fair size bigger than males. Notice on the lighter coloured specimen, the lines on its head, and patterns near the top half," added Evans.
ALSO READ: WATCH: A 2.2m long Black Mamba caught in Durban
TAKE A LOOK AT THE SPECIMEN BELOW:
The South African previously reported that Evans rescued a black mamba in Westville.
According to Evans, the homeowner was walking in his garden when he came across the snake.
BLACK MAMBA TAKES COVER
When it saw him, it panicked and took cover in a retaining wall when it saw him.
Evans said it was an easy catch.
ALSO READ: Life saver: Affordable fabric has been designed to block mosquito bites
This article was originally published by SINOTHANDO SIYOLO.