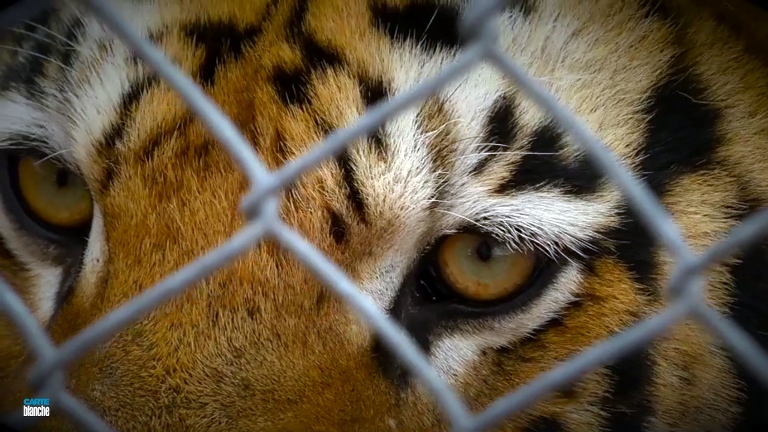 Carte Blanche: Private Zoo to Open Right on Kruger National Park's Doorstep
As the world celebrates World Animal Day this weekend, South African current affairs show Carte Blanche investigates why a facility virtually on the doorstep of SA's famous Kruger National Park has been allowed to open. You can watch the show on Sunday 4 Oct in South Africa on DStv Now or stream it overseas […]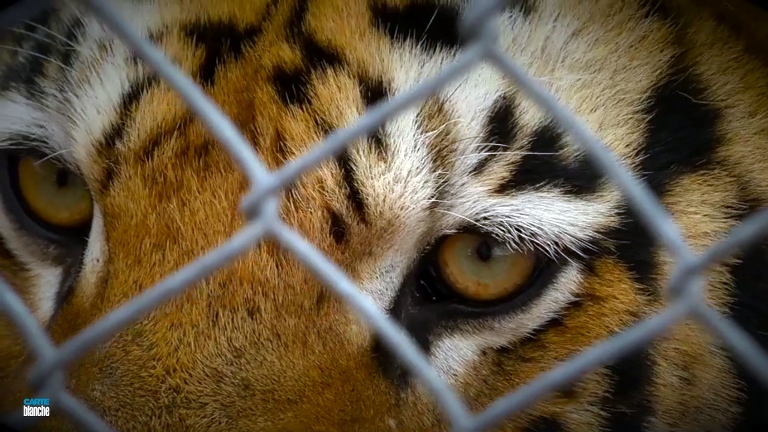 As the world celebrates World Animal Day this weekend, South African current affairs show Carte Blanche investigates why a facility virtually on the doorstep of SA's famous Kruger National Park has been allowed to open.
You can watch the show on Sunday 4 Oct in South Africa on DStv Now or stream it overseas in most countries from Tues 6 October if you're abroad.
Carte Blanche presenter Macfarlane Moleli says: "The Kruger National Park is world-famous for its game drives and beauty. Travellers come from all over to view the beautiful fauna and flora within the reserve. Animals are seen in their most natural environment and guests marvel at this experience. Does it then make sense to put up a zoo with animals in cages right next to the Kruger?"
Cages and Controversy: Mpumalanga's New Zoo
Lions, tigers and pumas in cages – more than 140 local and exotic animals have been delivered and are ready to go on display in the R8-million private zoo, Pumbaa Wildlife Park, in the Lowveld city of Mbombela (formerly Nelspruit).
Their purpose is to educate and entertain, say the owners Hennie and Melanie Martiz. But the development has unleashed a torrent of criticism – and petitions – from animal welfare activists who say zoos are obsolete institutions that perpetuate cruelty. The zoo – less than an hour's drive from the Kruger – has been approved by local authorities, and is scheduled to open in January 2021. According to Lowvelder some locals turned out in support of the zoo during the filming of this segment by Carte Blanche.
Carte Blanche says: "As we celebrate World Animal Day on 4 October – a day intended to make the world a better place for animals – we investigates why this facility has been allowed. It is virtually on the doorstep of the Kruger National Park which already offers outreach programmes to promote access to local residents." (Producer: Kate Barry | Presenter: Macfarlane Moleli | Researcher: Sasha Schwendenwein)
Watch the show overseas | Watch in SA on DStv Now
A new #zoo is set to open in #Nelspruit in #Mpumalanga. @macmoleli investigates how the R8-million facility is raising the ire of activists and conservationists as 142 caged animals are already in residence. Join #CarteBlanche this Sunday at 7pm on @MNet channel 101. pic.twitter.com/vSDbbjVv1Y

— Carte Blanche (@carteblanchetv) September 29, 2020
Also on Carte Blanche this Sunday, 4 October 2020
Cell Phone Snatchers
Smartphones are hot commodities for petty criminals – they're light to handle, easy to smuggle and generate a quick income. Now cell phone snatchers have become more sophisticated, enlisting the services of fellow thieves and combining their prowess into organised syndicates that utilise getaway vehicles to steal from unsuspecting victims. Once stolen, they work quickly to crack the phone, and blacklisting the handset doesn't seem to deter these criminals. So where do these phones end up? Carte Blanche hits the streets of Johannesburg to track and trace some stolen cell phones.(Producer: Nicky Troll | Presenter: Macfarlane Moleli)
Watch the show overseas | Watch in SA on DStv Now
The times for casually walking around with your cell phone in hand have long passed. With #smartphones costing up to R25 000, notorious cell phone snatchers have become more sophisticated, utilising getaway cars to make a quick escape. That's #CarteBlanche this Sunday 7pm. pic.twitter.com/hCj1Sx1dMy

— Carte Blanche (@carteblanchetv) October 1, 2020
Children Addicted to Glue
In an impoverished community in the western parts of Johannesburg, unemployment and substance abuse are rife. Here, children as young as six years old are addicts and glue is their drug of choice. It's easily accessible and there's no age restriction on who can buy it, but experimentation with inhalants is dangerous and can cause severe lifelong damage. Concerned community members have spent years seeking help for these children, but rehabilitation services simply are not tailored to addicts this young, and no intervention has been successful. What can be done to give these children a future? Carte Blanche investigates.(Producer: Laura Byrne | Presenter: Macfarlane Moleli)
Watch the show overseas | Watch in SA on DStv Now
NEWS  UPDATES
School Displacements
When the Gauteng Department of Education had to field outraged parents' concerns last year over its online placement system that allocated children to illogical and far away schools, the Department insisted that every learner would eventually be placed in some school. But nine months into the school year, it's clear that, for at least 162 children, that undertaking has failed with disastrous consequences. This group joins the millions of school learners for whom COVID-19 lockdown meant inadequate education. Carte Blanche meets the families whose lives were thrown into turmoil as it became clear there was no school for their children.(Producers: Ntokozo & Mduduzi Miya| Presenter: Claire Mawisa)
If you're in SA – you can watch Carte Blanche on DStv Now.
If you're overseas – you can watch #CarteBlanche from Tuesdays, and thousands of other popular local South African shows & movies by subscribing to Showmax International now. You can try it FREE for 14 days. 
Carte Blanche is on M-Net & M-Net HD [101], October 4 2020 at 19:00 & again on M-Net Plus 1 [901] at 20:00
***
Please note: Carte Blanche is only available to international Showmax subscribers in Andorra, Australia, Austria, Belgium, Denmark, Finland, France, Germany, Greece, Iceland, Indonesia, Ireland, Italy, Liechtenstein, Luxembourg, Malta, Monaco, Netherlands, New Zealand, Norway, Portugal, San Marino, Spain, Sweden, Switzerland, United Kingdom. Not all titles are available in all territories. Showmax brings you the best South African series and movies, from the classics to the latest releases, from complete box sets to kids' favourites.