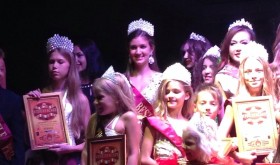 Congratulations to 13-year-old Jordan Durand from Potchefstroom who has been crowned Miss Universe Junior 2014. Jordan won the title at a ceremony held in Bodrum, Turkey last night. The Potch teenager originally won the Miss Petite Teen South Africa 2014 competition, held by Pageants SA, back in May in Pretoria. As the National winner she qualified [...]
FAB SA Stuff!

South African billionaire expat Mark Shuttleworth celebrated a landmark … Read More...
Your Stories

Karoo towns are never the first choice for those seeking the bright … Read More...