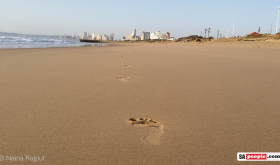 After someone at CNN named Durban as the "Coolest City in South Africa You've Never Seen", we asked the locals what they think makes Durban so cool…and the overwhelming response was its warmth – the ocean (unlike the slightly chilly Cape Town waters!), the friendly people, the hot curry Bunny Chows and the "hot and [...]
FAB SA Stuff!

A top-selling Australian magazine has featured a wonderful promotion of … Read More...
Your Stories

Karoo towns are never the first choice for those seeking the bright … Read More...