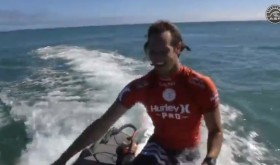 Congratulations to South African surfer Jordy Smith who has just won the 2014 Hurly Pro Championship at Trestles in Clemente, Southern California! The Durban surfer beat Hawaiian John John Florence in the Final to take the title. John John beat USA champ Kelly Slater in the semi-finals while Jordy out-surfed Australian  Adrian Buchan. Jordy wasn't sure until [...]
FAB SA Stuff!

While Table Mountain was recently awarded the title of Africa's Leading … Read More...
Your Stories

Karoo towns are never the first choice for those seeking the bright … Read More...