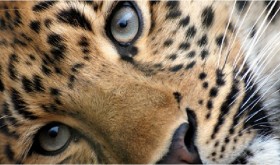 The SanWild sanctuary is on the brink of closure unless urgent funding can be secured. As South Africa's only dedicated rhino and elephant sanctuary under the control of an animal welfare organisation, this closure would be tragic. The sanctuary has provided a protected refuge for injured, orphaned and traumatised wild animals for the past 14 years, where More Info »
FAB SA Stuff!

Somewhere between Wellington and Paarl in the dark hours of early morning a … Read More...
It's the Christmas Song that's swept South Africa this season - the … Read More...

Ncome, near the scene of the Battle of Blood River, presented a moving and … Read More...

This is the video that keeps on giving...giving laughs. It's the one where … Read More...

For those of us who weren't able to watch the Miss World Pageant live on … Read More...

South Africa's favourite DIY Goddess Suzelle is releasing four Christmas … Read More...

It's been an exciting past 24 hours for Miss South Africa Rolene … Read More...
Your Stories

Karoo towns are never the first choice for those seeking the bright … Read More...