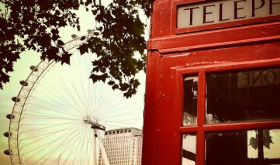 As problems with the South African postal system drag on, some expats are getting frantic about how to send gifts and cards to family and friends in South Africa for Christmas. And vice versa. Lindsey Groom, in the Eastern Cape, said she's "desperate" to get some gifts to Dubai. "I also have two paid-up overseas [...]
FAB SA Stuff!

Here's photographic proof it's not just humans who like whispering sweet … Read More...
A UK couple who fell in love with South Africa during a holiday here last … Read More...

A very cool art installation has been erected on the Sea Point Promenade in … Read More...

As the developers of the super-cool Maboneng Precinct in Johannesburg, led … Read More...

A week ago today a fire spread through the Kya Sands Settlement in … Read More...

Fashion designer, pop star, wife of the world's most famous football player … Read More...

Over the years, there is one observation I've made about black people in … Read More...
Your Stories

Karoo towns are never the first choice for those seeking the bright … Read More...