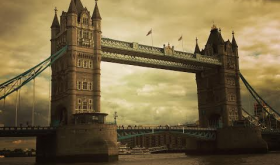 We receive a lot of immigration and visa queries at SAPeople, many of which are able to be answered by (very helpful) fellow South African members…but there are some questions that just require that extra professional input. Just to be 100% sure! So we turned to Breytenbachs Immigration Consultants (BIC), who specialise in the field of UK [...]
FAB SA Stuff!
Chad le Clos returned to South Africa this morning an even bigger hero than … Read More...

Pretoria mom Drika Venter has sent a special message of thanks to all those … Read More...

Today, 31 July 2014, we thank and celebrate all the Rangers around the … Read More...

Standing 1.93 metres tall, Nelson Rolihlahla Mandela was a giant of a man … Read More...

As you stroll past Frans Boekkooi's studio in the Karoo village of … Read More...

After a day in which members of the public were upset that the police … Read More...

The popularity of South Africa's super-successful expat, Elon Musk, … Read More...
Your Stories

South Korea has become a popular destination for young South Africans who … Read More...