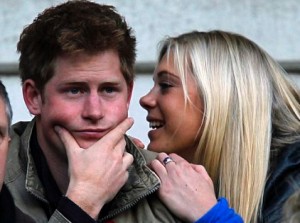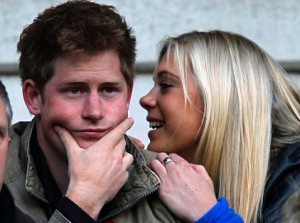 We may just get to see a Southern African become the next addition to the British Royal Family. Prince Harry and Chelsy Davy seem to be back on again…with bookies in England lowering the odds of them getting engaged before Christmas to 4/1.
They were seen together at the rugby at Twickenham over the weekend. Initially, a mutual friend sat between them – but as England's defeat to Australia seemed imminent – Chelsy moved next to her Prince to cheer him up.
Rumours have been circulating recently that the on-off couple are on again. Since the Zimbabwean-born Chelsy helped celebrate his 25th birthday  at Raffles in September, they've been spotted together a couple more time.
The UK Daily Mail quoted a source close to Chelsy as saying: "They are officially back together but it was a long process.  Chelsy was fed up with being known as Prince Harry's girl and was adamant on forming a profile and identity of her own before she agreed to embark on a stressful relationship under constant media attention again. Chelsy didn't want to remain with Harry unless he gave her his full attention.  So the couple agreed to take a break until she had finished her law degree and he had completed his training at RAF Shawbury."