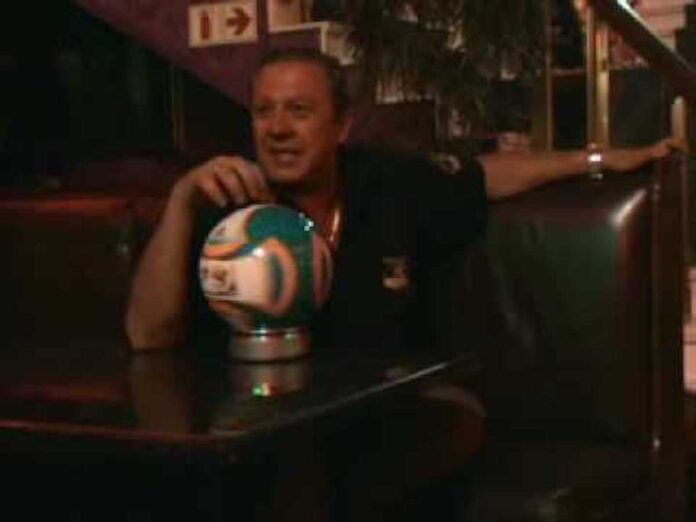 Police have still not located the main suspect in the murder of Lolly Jackson, owner of South Africa's largest chain of strip clubs, Teazers (see VIDEOS below).
Jackson was gunned down at a friend's home in Edleen, Kempton Park on Monday night. His assailant allegedly called police to confess to the murder and to hand himself in, but instead he stole Jackson's Jeep Grand Cheroke and fled the scene. He has been named in the South African press as a Greek Cypriot man who uses the pseudonym George Smith. According to Lolly's Facebook page, he too was Greek Orthodox. The house in which his body was found, apparently belongs to a friend Georgios Toumbis.
A clear motive for the murder has not yet been identified although Jackson who lived life large had a history of run-ins with the law (including speeding at 249km/h in his Lamborghini and claiming he was on his way to church) and had his share of enemies from strippers' disgruntled boyfriends to business colleagues.
He also had his fans, including over 2,500 'friends' on Facebook. Messages of condolences have poured in to the page which was updated from a Relationship Status of 'Open' with one child at the time of his death, to a 'Married' status and mention of three children. His Political Views are stated as "Allow Strip Clubs in Parliament".
Some of Lolly's words of wisdom on the FB page include "Opportunity is missed by most people because it is dressed in overalls and looks like work" and "There are two ways of meeting difficulties: you alter the difficulties; or you alter yourself to meet them".
WATCH VIDEOS
Video below is a recent interview with Lolly Jackson by Shine 2010, in which he discusses the impact of the 2010 FIFA World Cup on the adult entertainment industry:
A Tribute to Lolly Jackson: