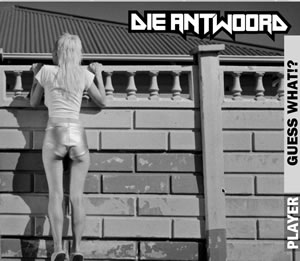 Jislaaik! It's all happening for Die Antwoord, South Africa's rap-rave band. After rocking the house at Californian music festival Coachella last month, they've announced more USA dates in July and – through an interesting tattoo – that their new 23-track album's dropping soon (see video below).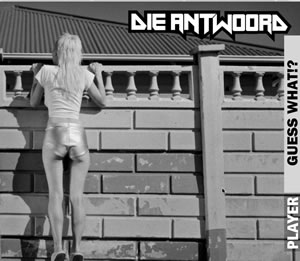 Die Antwoord was the surprise hit at Coachella, a global launching-pad for many new bands. Or as Ninja tweeted the following day "we came, we saw, we skopped fokken gat".
The New York Times described their performance as "wacky" and Yo-Landi Vi$$er's voice as being in "the Chipmunks' register", concluding that "Die Antwoord's reputation has traveled fast by Internet; they fully lived up to it".
The LA Times named Die Antwoord as "the most engaging and legitimately surprising act of the weekend", noting that before the concert everyone was asking "who the [bleep] is Die Antwoord?", but that within 20 mintes on stage the band "amazed and confused by indeed being Zef and staying 'so, so fres'."
The band also had a fantastically surreal interview after the concert with American presenter Xeni Jardin (whose initial posting of the band's videos on her blog was responsible for the internet frenzy). One of the best bits is when she asks them a pretty patronising question which illicits a typically sarcastic response from Yo-Landi.
Xeni asked how it felt being at a lavish mansion once owned by American TV personality Merv Griffin, when afterall "this is not South Africa!" to which Yo-Landi replied: "We don't know what the fuck's going on, we're just going with it. Next week we're going back to our little Third World hole, but it'll be alright, we'll have this in our memory…Back to the dark depths of Africa." (See video below.)
Die Antwoord will be performing on stage in LA on July 17, and in New York on July 24.
Watch the Tatoo Announcement of Die Antwoord's next album:
Watch the interview with Xeni and Die Antwoord (Boing Boing Video):
Visit Website: www.dieantwoord.com