Nandos is "offering" Mexican players free chicken IF they lose tomorrow against South Africa!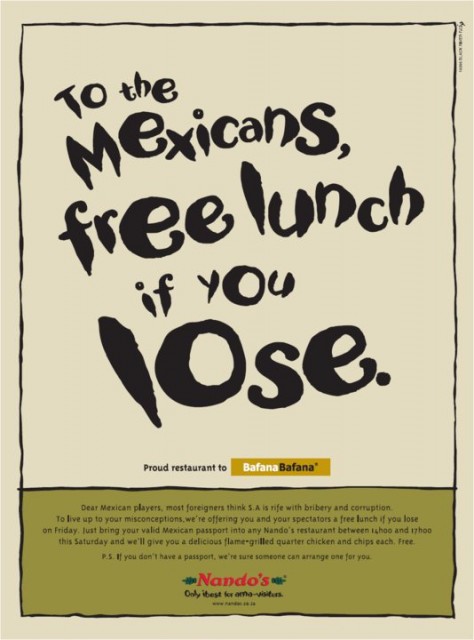 Here's a pic of the ad. The small print says:
"Dear Mexican players, most foreigners think South Africa is rife with bribery and corruption.
"To live up to your misconceptions, we're offering you and your spectators a free lunch if you lose on Friday.
"Just bring your valid Mexican passport into any Nando's restaurant…
"PS: if you don't have a passport, we're sure someone can arrange one for you."