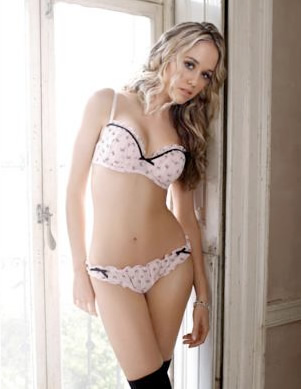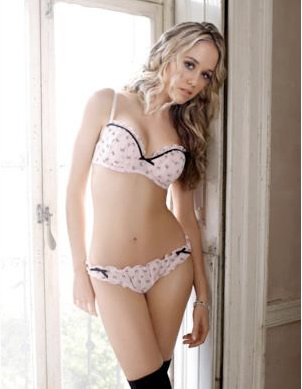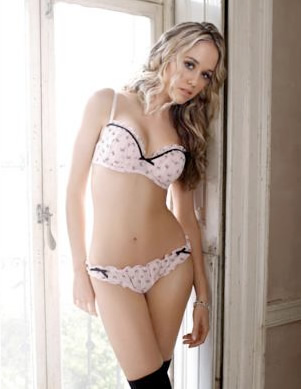 It appears that the on-off romance between South African Chelsy Davy and Prince Harry is finally over. Although he invited her as his 'plus one' to the royal wedding in April, he has since confirmed that he's single…and today it's been reported that he's dating a swimwear and lingerie model who goes by the name of Flee to her friends.
Flee, otherwise known as Florence Brudenell-Bruce, is accustomed to celebrity relationships. Her last boyfriend was Britain's beloved world champion Formula One driver Jenson Button.
She's 25, just like Chelsy. He's 26. She's not quite royalty, but she does have ancestral links to the Seventh Earl of Cardigan, James Thomas Brudenell, who was one of Britain's war heroes in the Charge of the Light Brigade.
Her father Andrew is a wine merchant, and her mother Sophie is a French artist. Although Sophie's a successful model – discovered at 15 when she walked out of Top Shop one day – she is also an art history graduate.
Meanwhile Chelsy does not seem too devastated. She was spotted at Wimbledon today, taking in a salmon lunch in the member's enclosure.
A royal 'source' has been quoted in the UK's 'The Sun' newspaper as saying "It's very early days but Harry and Florence are an item" and that "Harry really likes her". The source added: "She is a lot of fun, blonde and very good looking." Sounds a lot like Chelsy.
When reporters tried to question Florence about the relationship she replied that "there's not much to say".
The Palace declined to comment.