Caroline Rowland, a Rhodes University journalism graduate, has helped the South Korean city of Pyeongchang win the bid to host the 2018 Winter Olympics, with her evocative visuals of the alpine resort.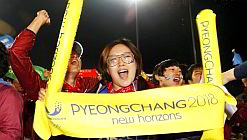 The Welkom, Free State-born producer showcased the city's hosting ability in the films New Horizons; Best of Both Worlds and Heroes, which eventually saw it overcome competition from France's Annecy and Munich in Germany.
UK resident Rowland was present to witness the announcement during the International Olympic Committee's (IOC) 123rd session, held in Durban, KwaZulu-Natal, of  Pyeongchang as the host for the 2018 Winter Olympics.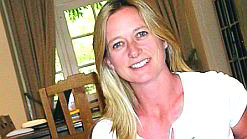 She said: "I think Pyeongchang had the most amazing story, which they told very well. The presentation team were sensational."
Rowland expressed her delight that her films were so well received, and said that she felt privileged to be part of such an emphatic winning bid.
Pyeongchang was chosen as the host city in an overwhelming first round victory, scooping 63 out of 95 votes. Annecy got seven votes while Munich received 25 votes.
Winning the bid meant South Korea became the fifth country after France, Italy, Germany and Japan to host the Winter Olympics, Fifa World Cup, World Athletics Championships and a Formula One car race. The 2018 event will be the country's first Winter Olympics.
South Korean president Lee Myung-bak said: "Pyeongchang's victory is a victory for the Korean people, and I thank them."
Helping cities win bids
Through her production company New Moon, Rowland was instrumental in London's successful bid for the 2012 Summer Olympic Games.
New Moon has also produced films for Sochi, a Russian city on the shores of the Black Sea, which won its bid for the 2014 Winter Olympics and Paralympics. The company also helped Qatar with its 2022 Fifa World Cup campaign.
"London's message was that it's a city that can inspire young people around the world to take up Olympic sport," said Rowland.
New Moon shot a short film, Inspiration, in South Africa, showcasing children from four continents drawing inspiration from the Olympic Games to become athletes for London's 2012 Olympic bid. The other Rowland production was Sport at Heart.
The executive director and founder of New Moon said she hoped South Africa would consult her company if it decided to bid for the 2022 Commonwealth Games.
New Moon leading the way
The former competitive swimmer, horsewoman and skier is based in London and is modest about her achievements.
"I'm really not sure I personally have any influence over the media at all," she said in a newspaper interview.
"However, New Moon is leading the way in redefining how production companies work to create content that is appropriate for delivery across the platforms now available."
Rowland says the proudest moment of her working life was standing in London's Trafalgar Square when the 2012 Olympic host was announced.
She said: "It was incredible to have seen Steven Spielberg's and Luc Besson's films for New York and Paris in those presentations and having this creeping feeling that our film had a greater impact."
What a week for Durban
Durban was a hive of activity during the first 10 days of July.
The annual Durban July, one of South Africa's most popular horse races, took place at Greyville Racecourse on 2 July, and the IOC held its annual meeting from 4 to 9 July at the city's International Convention Centre.
The wedding reception for Prince Albert II of Monaco and his South African bride, former Olympic swimmer Charlene Wittstock, took place on 7 July at the lavish Oyster Box Hotel in Umhlanga, just north of Durban on the KwaZulu-Natal coast.
The 400 guests included European and African royalty, politicians, and sport and showbiz personalities.
Source: www.mediaclubsouthafrica.com