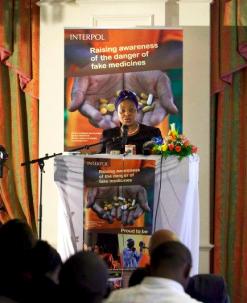 South Africa's Yvonne Chaka Chaka, popular singer-songwriter and Goodwill Ambassador for the Roll Back Malaria Partnership, has become the first African woman to receive the World Economic Forum's (WEF) Crystal Award.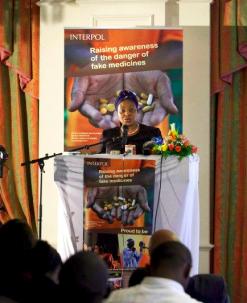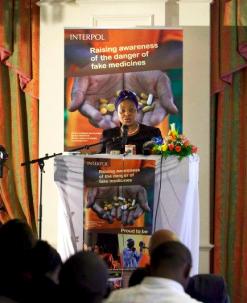 The award is given each year to successful artists who have used their art to "improve the state of the world", according to the WEF.
She was honoured along with French filmmaker, screenwriter and producer Luc Besson, and Japanese-American classical violinist Midori Gotō, founder of the Midori Foundation.
Chaka Chaka received the award during the opening ceremony of the WEF's 2012 annual meeting in Davos, Switzerland, from Hilde Schwab, co-founder of the Schwab Foundation for Social Entrepreneurs.
Schwab – the wife of WEF founder Klaus Schwab – commended the singer for her tireless work for major global health issues affecting women and children, in particular malaria control through medication and the use of bed nets.
She said: "For many years Yvonne Chaka Chaka has used her voice to draw attention to the causes that will change the lives of millions – from ending apartheid to improving maternal and child health. She has clearly understood her opportunities to do good and the access her powerful voice allows, through both song and conversation, to reach and influence those who can act."
Schwab said the WEF was honoured to name her as a Crystal Award laureate.
Making a difference
The Crystal Awards initiative arose from a suggestion by the American-born violinist and humanitarian Yehudi Menuhin, toKlaus Schwab 17 years ago.
Since then the award has been given to those outstanding people who have made a difference in the world of arts and culture.
Previous winners have included, amongst others, actors Richard Gere and Emma Thompson, the renowned cellist Yo-Yo Ma, tenor José Carreras, Senegalese singer Youssou N'Dour, and music legend Quincy Jones.
Accepting the award, Chaka Chaka expressed her pleasure that global leaders have acknowledged that investing in health issues will positively affect economic growth.
"You don't have to be an economist to realise that if children stay healthy they can go to school and grow up to be productive members of their communities, their parents don't have to miss work to look after them, and tough choices don't have to be made between buying medicines or food," she said. "And sick parents don't have to miss work or worse still, leave their children orphans."
She stressed the importance of communication, information and education in the fight against global health challenges such as malaria.
"Healthy people build healthy economies," she said.
Distinguished career
During her 27-year career, Chaka Chaka has shared the stage with stars such as Bono and Beyoncé.
While he was imprisoned, former president Nelson Mandela wrote to her, saying that her music was sustaining him. Fittingly, her award marks the 20th anniversary of Mandela's attendance at the 1992 WEF Davos meeting. In 2011
Her recent documentary film, A Motherland Tour – A Journey of African Women, took her around the world to promote the successes of those engaged in the daily battle against HIV/Aids, tuberculosis and malaria.
Towards the end of 2011 she teamed up with fellow Roll Back Malaria Goodwill Ambassador, Youssou N'Dour, to record Proud to Be, a song produced by Interpol to raise public awareness of the dangers posed by counterfeit medicines. The campaign was launched in Nairobi in October 2011.
Chaka Chaka's campaign against malaria – which, although preventable and curable, still kills over 2 000 children a day in Africa – began when a member of her band died from the disease in 2004.
She became the first Goodwill Ambassador for the global Roll Back Malaria Partnership. She is also Unicef Goodwill Ambassador for Malaria in Africa, the UN Millennium Development Goals Envoy for Africa, and was chosen by Nelson Mandela as the first ambassador for his children's fund.
She has her own charity, the Princess of Africa Foundation.
Read more: www.mediaclubsouthafrica.com
Source: World Health Organisation