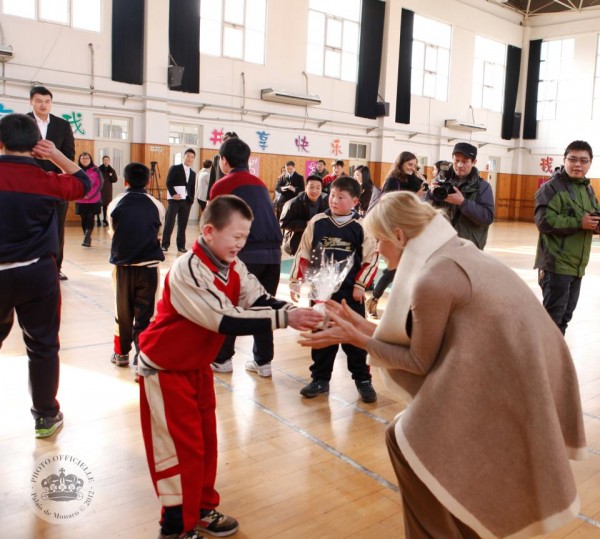 After her very successful trip to Australia, Princess Charlene – or the African Princess as her SA fans are calling her – made a whirlwind trip to China where she again delighted the locals with her friendliness.
The Princess, who is global ambassador and member of the International Board of Directors of the Special Olympics, was escorted to the Shanghai Pudong Special Education School by baskball player Yao Ming and his wife. There she chatted with the children and impressed with her sporting prowess.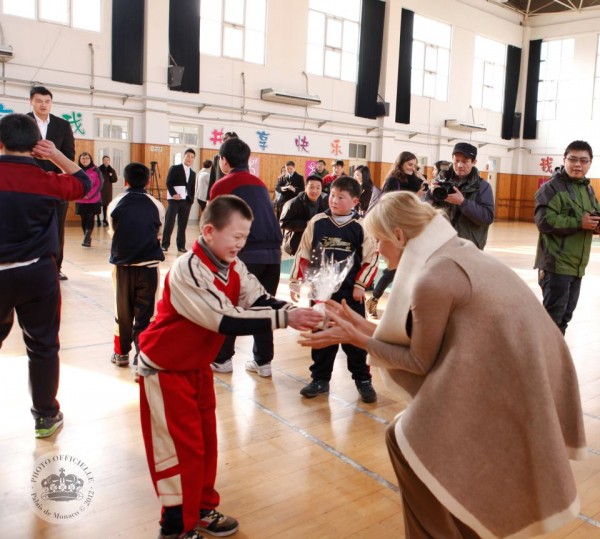 Over the weekend, 'Her Serene Highness' had won the hearts of the Aussies when she opened a special Princess Grace exhibition in Bendigo. Royal fans trekked from around the country to see the Princess who high-fived the children, planted a kiss on the cheek of a lucky 17-year-old and happily received flowers from a little boy (who'd been told not to give her flowers).
The Princess told the Australians she was "thrilled" to be back. She said "Australia holds a very special place in my heart. I often travelled here to train and to compete with my Australian mates, surely among the finest athletes in the world."
The Princess' fan base is solidly growing with French Facebook followers writing comments about how pretty and elegant she is, and that "she is ravishing like always, and so charming. She has brought back the 'bonheur' to the Palace of Monaca and the Principality…"
You can watch the video of Princess Charlene at the "Grace Kelly Style Icon" exhibition in Bendigo here:
httpvh://www.youtube.com/watch?v=h9SJ6Bvek7w