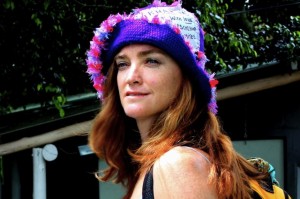 The story of Sonja Kruse – aka "The Ubuntu Girl" – will be aired on South African TV this weekend, highlighting the incredible journey that Sonja embarked on across South Africa, discovering a spirit of goodwill and oneness that connects its people beyond the divisions of culture and mistrust.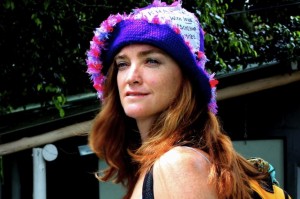 It's a beautiful and uplifting story, about  a "woman who walked 13 000 kms across South Africa with only R100 in her pocket, collecting stories of Ubuntu, and proving the point that South Africa is a lot more layered and loving than its headlines seem to suggest," says broadcast journalist Lisa Chait who hosts the show on SABC3 on Sunday and Monday at 09h00.
"Walk with Sonja as she experiences a whole new side to our country."
The story forms part of the "I Am Woman Leap of Faith" series that features the lives and leaps of faith that 26 extraordinary women have taken. Each episode highlights the major turning points in their lives, how they responded to life's greatest fears or challenges…and where they turned to for spiritual sustenance.
The show is co-produced by Lauren Groenewald and Miki Redelinghuys from Plexus Films.
Sonja's Story will be screened tomorrow (Sunday 27th May) at 9 am, and again on Monday 28th May. For those outside of South Africa, it'll be available online about an hour after its broadcast tomorrow.
Watch the Trailer:
httpvh://www.youtube.com/watch?v=TakY7qlNxpw
Sonya has become known as 'The Ubuntu Girl'. A walking ambassador for the goodness of human spirit, the oneness of the South African people. She reminds us of the magnificent ties that bind us. She is soul and spirit in action and this episode will take you directly into her Ubuntu adventure.
I Am Womean Leap of Faith