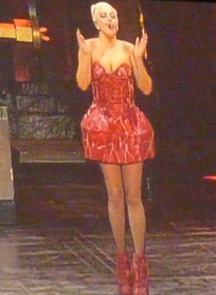 After making fun of Lady Gaga in their latest video, Fatty Boom Boom, South African band Die Antwoord were given an answer to remember by the American pop singer on her Twitter page.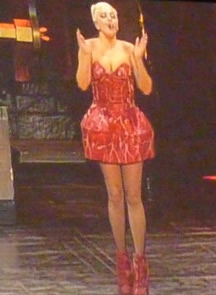 She wrote: "i fink u freaky but you don't have a hit. hundred thousand tIckets sold in SA. #thatmyshit"
The whole saga began when Lady Gaga was planning her imminent tour to South Africa. As a fan of Die Antwoord, particularly their single "i fink u freeky", she invited them to be her opening act.
But the zef rap group took offence and not only said no, but created a spoof video featuring a Lady Gaga look-alike who gives birth to a Parktown Prawn, and is mauled by a lion whilst wearing her infamous meat costume.
As Lady Gaga said on Twitter: "i guess its not a good idea to tell someone you're a fan." That's an understatement!
Gaga went on to say to Die Antwoord: "never mind! we get it, you're not a little monster. WE GOT IT."
Die Antwoord responded with: "lady…even tho u r  'larger' than us…we still cooler than u…plus we don't have prawns in our private parts…haha"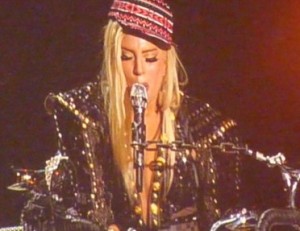 Whether intentional or not, Lady Gaga has now ensured a wider audience for Die Antwoord as their twitter rant has gone global, reported in mainstream media around the world. At last count, Die Antwoord's Fatty Boom Boom video had over 2,2 million hits!
The title of the song – Fatty Boom Boom, and Die Antwoord's use of inverted commas to call Lady Gaga "larger", may be in reference to the alleged weight that Lady Gaga was said to have put on during her recent European tour.
Lady Gaga will be performing – sans Die Antwoord – in Johannesburg on 30th November and Cape Town on the 3rd December.