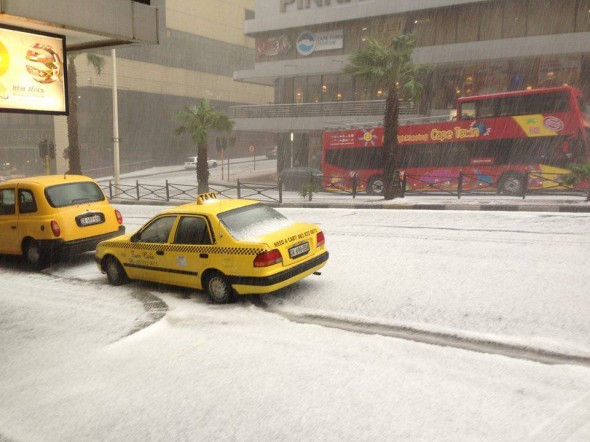 Cape Town was transformed into Winter Wonderland yesterday with a massive hail storm that left the CBD looking like it had been covered in a white carpet of snow.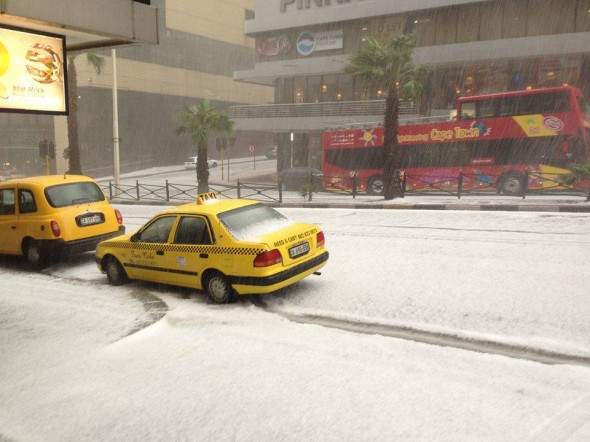 Before the last drop of hail had fallen, locals were already sharing photos of the magical scene on Facebook. South African cartoonist Jerm seemed to have the most fun with it, uploading images as he commented that "this global warming in Cape Town is making everything really cold."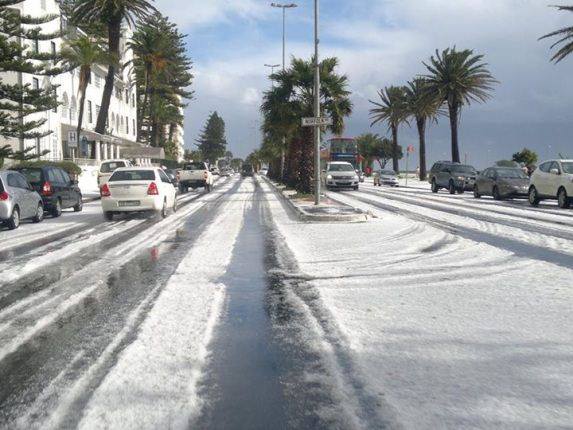 Most residents had never seen anything like this in Cape Town during their lifetimes, so the photos were shared furiously on the social network site, leaving Jerm to comment: "I post a photo of hail in Cape Town and – as of typing this – it gets viewed (on Facebook) by nearly 200,000 people in under 24 hours. Hail must be a new thing."
Perhaps not a new thing in other parts of the world, with many users commenting on how much Cape Town resembled London and other parts of Europe…but certainly a new sight to Cape Town's CBD! Although the storm rocked most of Cape Town, the hail didn't reach the southern suburbs, instead dropping most of its load on the Central Business District and Seapoint.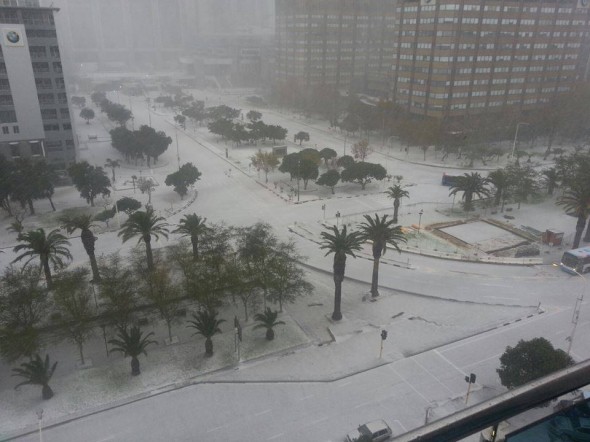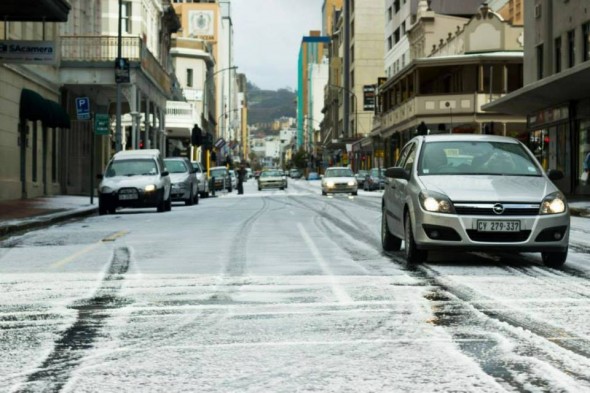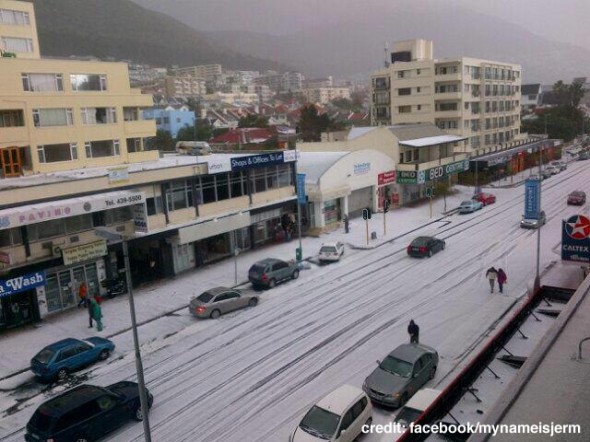 If you know who took any of these pictures, please let us know so we can credit the individuals. And feel free to send us pics if you have any!
Visit Jerm's Facebook page