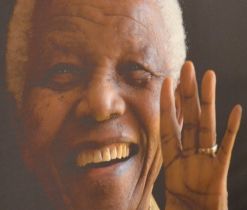 Renovated Mandela archive reopened
Nelson Mandela does not belong to one institution; he is a global resource. These are the sentiments of Sello Hatang, the incoming chief executive of the Nelson Mandela Centre of Memory. Hatang and five other speakers, including South African Deputy President Kgalema Motlanthe, addressed an audience comprising stakeholders, international media and former anti-apartheid activists at the […]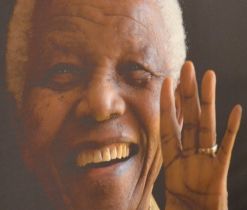 Nelson Mandela does not belong to one institution; he is a global resource. These are the sentiments of Sello Hatang, the incoming chief executive of the Nelson Mandela Centre of Memory.
Hatang and five other speakers, including South African Deputy President Kgalema Motlanthe, addressed an audience comprising stakeholders, international media and former anti-apartheid activists at the reopening of the facility on Monday, 27 May. It not only marked the reopening of the refurbished centre, but it was used to honour the outgoing chief executive of six years, Achmat Dangor, and commemorate the very day Mandela was sent to prison on Robben Island 50 years ago.
Hatang said his tenure would be about building on Dangor's work. More importantly, he would like to attract youth to the centre for educational purposes. "It is about how you can become responsive to new audiences that you were never able to reach, particularly young people."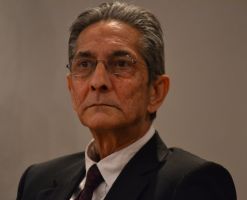 South African youth felt alienated, he pointed out, and one way of dealing with this was to allow them to engage with Mandela's legacy. "We need to help them identify how they can help build new legacies, their own legacies."
Social inequalities and unemployment were the causes of this sense of alienation; and this would only increase if youth unemployment continued to rise. However, Hatang insisted South Africa was not the only country experiencing this problem. "We have the same challenges as the rest of the continent and the world."
On the night, Curious Pictures donated to the National Archive a digitised film archive of the Constitutional Assembly's deliberations on a new constitution for South Africa, which was recorded in 1996. The centre's two major attractions include the former president's office, which is left as is when he last used it in 2010, and the auditorium where he made his final official speech, "Don't call me, I will call you". The latter will be used for discussions on critical social issues such as HIV/Aids, freedom of information, and xenophobia. The centre will open to the public in September this year.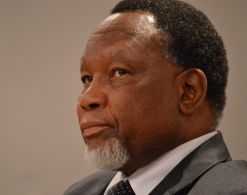 Fulfilling a purpose
According to Verne Harris, the centre's director of research and archive, the facility would retain its purpose despite the change in leadership. It would continue to deliver to the world an integrated information resource on Mandela's life, he explained. "This is not a legacy that belongs to one country or one institution. It needs to be opened up and interpreted in new ways by new generations and from people in other parts of the world."
The Mandela archive, Harris said, was fragmented and under different jurisdictions around the world. "Our objective is to document where those materials are and ultimately to ensure they are made available to the public."
He pointed out that the centre was trying to deconstruct the dominant narrative of Mandela's life. Instead of focusing on the more commonly known facts such as his establishing a law firm with Oliver Tambo, his stay on Liliesleaf Farm and the Rivonia Trial, the centre wanted to present a complex story that had never been told. "We can tell you he studied 50 law courses at universities in his life. He failed 27. It just shows that he is a human being. He is flawed. He has weaknesses."
The institute was working on digitising Mandela's speeches, the dictabelts, from the Rivonia Trial and all correspondence while he was in prison. Harris said every letter Mandela wrote or received was being copied by the state. "Such material desperately needs to be digitised as a lot of the documents are on old paper."
Motlanthe, who is a trustee of the Centre of Memory, said the archive's material contained "important resolutions and dreams" that could measure the progress South Africa had made. "Distance in a temporal sense is managed by the future as projected by those who came before us. Thanks to this centre, scholars and researchers will keep on asking pertinent questions."
The deputy president reflected on his friendship with Mandela while incarcerated on Robben Island. "He had softened all the hardships of prison life."
Dangor's life "shaped by a telephone call"
Dangor turned to humour to say his farewells to the institution. He recalled the one thing that had led him to becoming its head: "A lot of my life was shaped by a telephone call."
His sister had called, he said, and had told him: "Madiba wants to see you." Mandela had chosen Dangor to head the Nelson Mandela Children's Fund. But he declined the offer – it was only after meeting Mandela that he took the job. "He said to me: 'You haven't changed. You're still as cheeky as ever. I hear you don't want to work for me.'"
Dangor had two pieces of advice for Hatang, which he had learned from Mandela. One was that while fundraising, "When someone makes a promise, you do not leave without the cheque". The second was that for dialogue to take place, people who disagreed with each other had to be brought together. "When you get people together who agree with each other, that is not dialogue, that is a chat."
Apart from his work for the centre, Dangor has published five works of fiction and poetry, including Bitter Fruit, which was short-listed for the 2004 Man Booker Prize. His work has been translated into five languages.
Dangor takes up the office of head of the Ford Foundation's Southern African office in July.
By: Shamin Chibba
Source :www.mediaclubsouthafrica.com