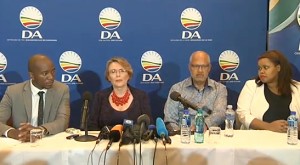 Contrary to Dr Mamphela Ramphele's observation that the AgangSA/DA deal was rushed into, the Democratic Alliance's leader Helen Zille said this morning that it had been "a very long and ongoing process".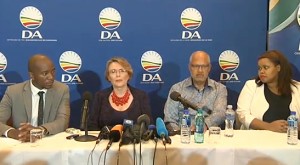 In a media briefing she said that sometimes in politics you have to take a risk, and sometimes these risks work, and sometimes they don't. Clearly this risk – of appointing Dr Ramphele as the Presidential Candidate for the DA in the forthcoming elections in South Africa – did not work.
Zille also said that one learns in politics that "success is never permanent" and that "a mistake is very rarely fatal".
She said "you have to admit that it was a mistake, cut your losses and move on."
You can view the full press conference in the video below.