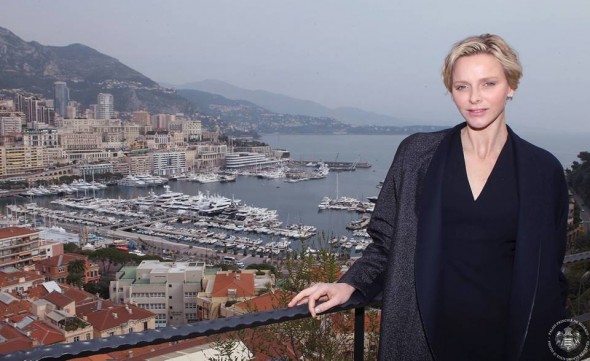 Princess Charlene has given a candid interview to a French newspaper in which she attempts to quash yet more rumours about her love life, and pays homage to both South Africa and her new home of Monaco, while also highlighting the work of her Foundation.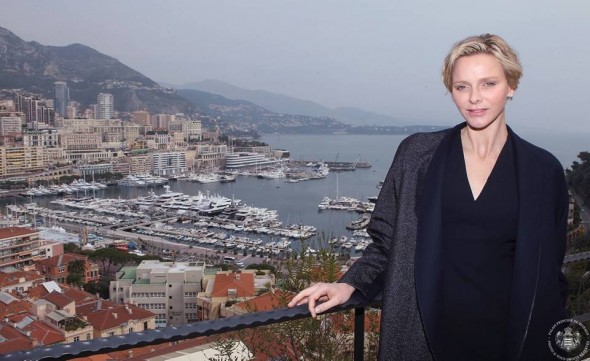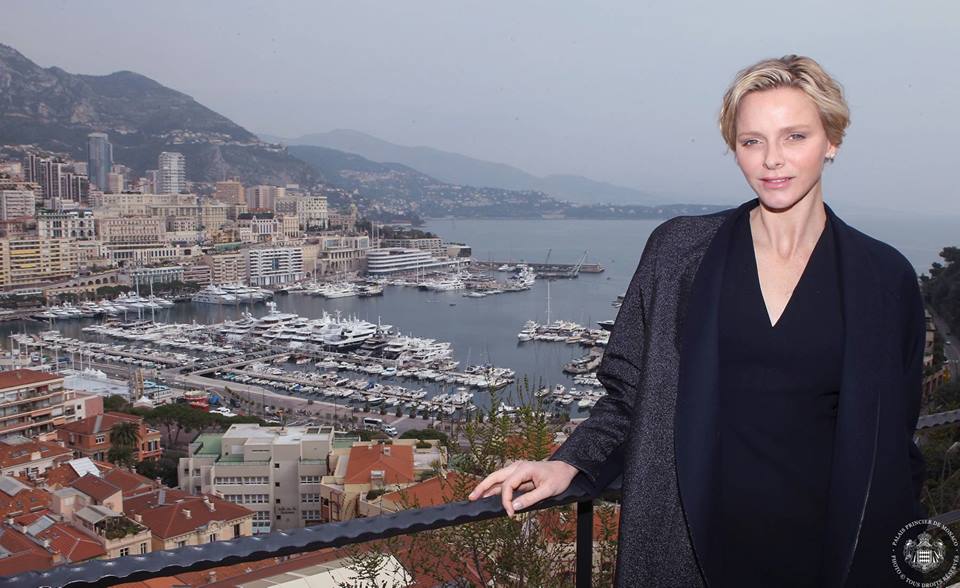 A German magazine, followed by others, recently published photos allegedly showing the Princess enjoying a holiday on the beach in the Caribbean with an older man whilst her husband, Prince Albert II of Monaco, was at the Winter Olympics in Sochi, Russia.
Speaking to the 'Monaco Matin' (and 'Nice Matin'), the former South African swimmer said "for some media, if I say that I am building a pool to aid disadvantaged children so they can learn to swim and to prevent drowning, it doesn't interest them. They want trash and sensationalism.
"And certain media will try to discredit my actions, to destroy this image. It's not right. They spread rumours, lies and gossip to create an audience and sell their newspapers and magazines. I can only deplore them."
When asked if she seeks advice on how to manage these unfounded rumours, she said "the person who gives me the best advice today, is my husband."
Over 1,000 Lives Lost a Day to Drowning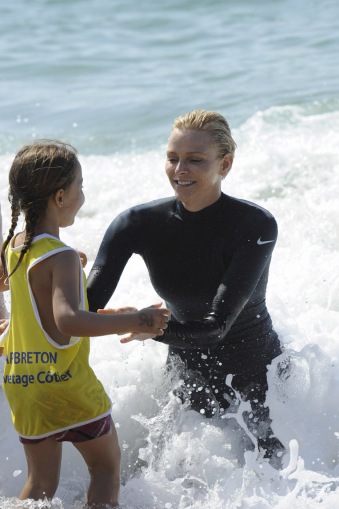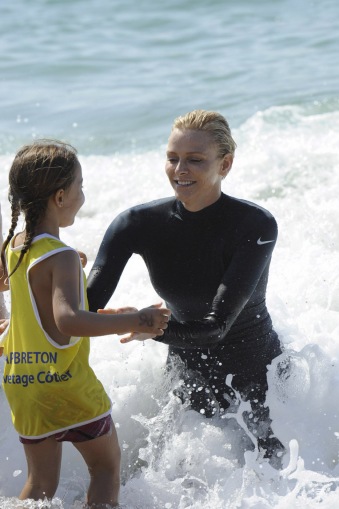 The 36-year-old created her Princess Charlene Of Monaco Foundation in 2012 to teach swimming and raise awareness about the danger of swimming in certain areas, as a preventative measure to combat the phenomenon of drowning which claims over 1,000 lives per day (of which 400 are children).
Not only is this a cause close to her heart because of her past achievements as an Olympic swimmer who competed in Sydney 2000, but because of personal tragedies she has experienced of people close to her dying whilst swimming "like my young cousin of 5-years-old and the children of my friends. And then, two years ago, I was on holiday with my brother in Agadir in Morocco. On one particular day, three young children drowned on the beach where we were going to surf. Three children lost their lives that day because they didn't know how to swim. It was at that moment that I decided to do something to combat drowning, and educate people on the risks of swimming in dangerous zones."
She stated that at the moment one person drowns every three minutes that we know of. Her hope is that in 20 years time the statistics will be different and her Foundation will be able to say "we have succeeded".
Charlene joked with the interviewer that her mom taught her to swim at an extremely young age "probably because I didn't know how to walk".
She has personally got involved in the Foundation, travelling to Morocco, South Africa and Capbreton in France to help teach children to swim; and has also brought some of her sporting friends on board as ambassadors – including tennis champion Novak Djokovic and racing driver Jenson Button – in order to inspire children to learn to swim and be active in sport.
Princess Charlene is also an advocate for people with autism. She said she has supported the "athletes of the Special Olympics" for several years, and "some of my friends have children with autism". She strives to bring more understanding to the condition  which is badly diagnosed and "badly treated".
"I don't want to be the image of a fairytale princess"
As the wife of the Prince of Monaco, Charlene has chosen a humanitarian role for her titled image because "I don't want to be the image of a fairytale princess, as some in the media world would like to imagine".
As the couple approach their third wedding anniversary on 2 July 2014, the Princess says she has learnt her role is the "sum of duties and responsibilities. But it's also the possibility to give, to forward ideas, to be a mouthpiece for people who can't express themselves in the world. "
She said this role as messenger and bearer of hope is something that brings her happiness and pride.
"My soul ambition is to be effective for those who I wish to help," she said. 
South Africa's Sense of Community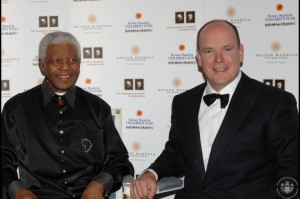 When she's not swimming three times a week, or hiking in the nearby mountains, Charlene spends many of her days meeting and talking with children, parents and grandparents in the Principality of Monaco. She said this is something she loves doing because "it's a character trait that I got from South Africa – our custom is to be close and have a sense of belonging to a community. These are also the values of sport, which is capable of bringing  people together from different worlds and ages."
The Princess, who attended Fashion Week in Paris last week, said she's a keen follower of fashion because it's a value treasured by Monaco which has long inspired fashion, photography and jewellery.
She described the principality as a "land of inspiration" that she's proud of. "Whether one is an artist, couturier, musician or sporty – it's a unique country in the world for all those who want to dream."
Charlene, nee Wittstock, seems to have made the transition many South African expats dream of – being able to still love and talk fondly about the country they grew up in, whilst embracing their new home.
Charlene said that Monaco inspires her "enormously. It's my country".
She also said that she remembers her many long discussions with Nelson Mandela on their personal experiences in life, and carries his words with her always.
He advised me like a grandfather would have done. He was a great source of inspiration for me. And it stays with me today, in my life every day, when I make decisions."
More Info
Princess Charlene of Monaco Foundation