Highveld 94.7 is at it again. This week radio presenter Darren Simpson phoned SANRAL to complain about a genuine e-tolls bill that demanded almost half-a-million rand to be paid.
Darren phoned the South African National Roads Agency (SANRAL) call center and, as you can hear, the operator was not very impressed. (To be fair, Darren barely let the guy get a word in! But to be fair to Darren – he had to wait a long time before the call was actually answered!)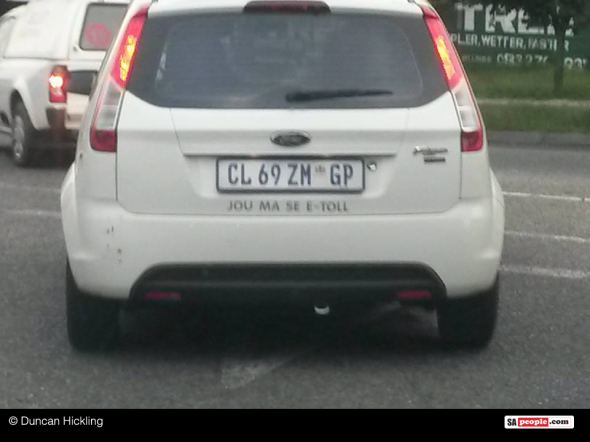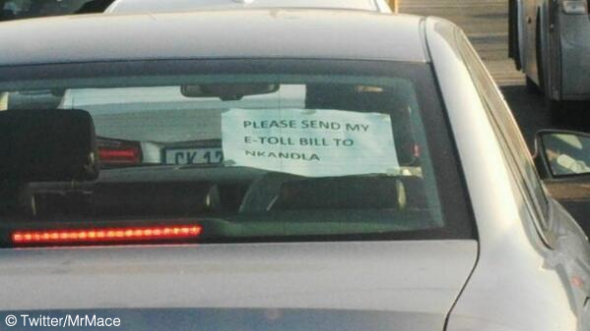 The E-Toll system in South Africa has not been very popular since its launch in early December 2013. Many people have complained about outrageous bills like this one which would have required the driver to have driven 170 times around the ring road EVERY day! According to the operator there are bills that are higher!
Other vehicle owners in towns as far away as Durban and Cape Town have received bills for their cars which have not been anywhere in the vicinity of Gauteng for years!
It's led to several motorists pasting notes on their cars like the one featured here asking SANRAL to send their E-Toll bill to Nkandla!
Listen to Darren Calling SANRAL about Outrageous E-Toll Bill