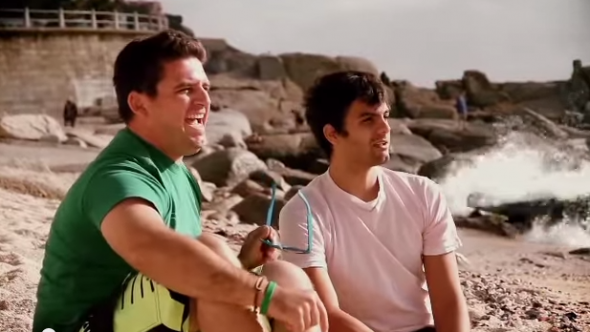 A Cape-Town video production house created a video called "Sh*t South Africans Say" back in 2012… which gets resurrected annually and goes viral all over again. The video captures all the usual suspects from 'eish' and 'kif' to 'boet' and 'just now', but also includes another phrase some South Africans are prone to saying: "guess what? We're moving to Australia"! Watch below…
The video was filmed was written and directed by Nicky Felbert-Lazarus, and features actors Tessa Jubber and Guy McDonald.
Watch Video: Sh*t South Africans Say
This isn't the only video on YouTube to capture South Africa's colourful slang. One of the more popular uploads is that by NerdzSquared who have made at least two videos on the subject:
Watch Video: You Know You Are South African When…
"We get lots of questions about South Africa, so we made a video to let you know what being a South African is like in a funny Mockumentary way," says the NerdzSquared note on their YouTube page.
Watch Video: You Know You Are South African – Part 2
"You know you are South African when. Some stereotypical views about our country!
This is a part 2 video, which was highly requested." – NerdzSquared