So this isn't a South African story, but we couldn't resist sharing Jimmy Fallon's latest video offering. The popular American TV show host got into a little bit of "nip syncing" with pro-footballer Terry Crews (whom you may recognise as the star of the Old Spice commercials).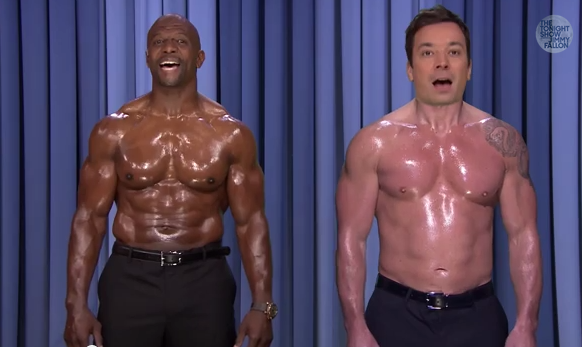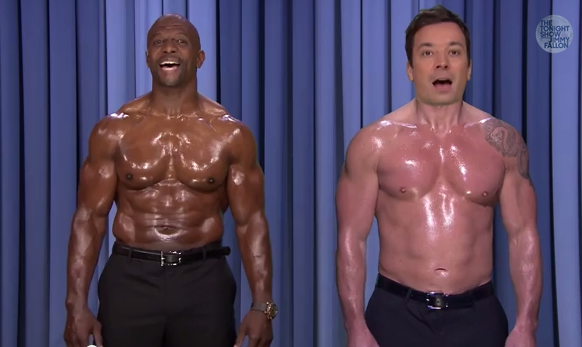 A very buffed-looking Fallon appears to hold his own, standing beside the sports star, as the two lift and drop their pecs in "perfect harmony" to the tune of  Paul McCarney and Stevie Wonder's hit, 'Ebony and Ivory'.
But it is all appearances and thanks to the 'magic' of chroma-keying.
At around 1 minute 48 seconds, you'll notice (and you're meant to) that Jimmy's head isn't quite attached to his beefed-up body! And a few seconds later the camera pans back to show that the audience was in on the act all along.
Jimmy is shown standing in front of a green-screen with green around his neck, allowing the producers to replace his body with one that is slightly more talented in the art of pec manipulation.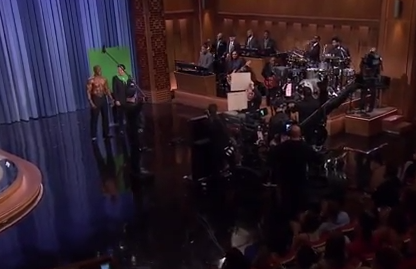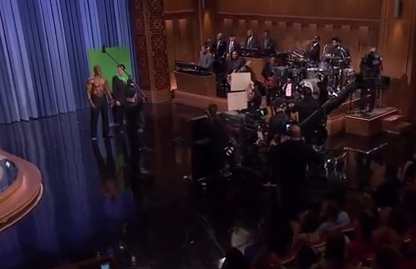 Watch Video: Jimmy Fallon Nip Syncing with Terry Crews