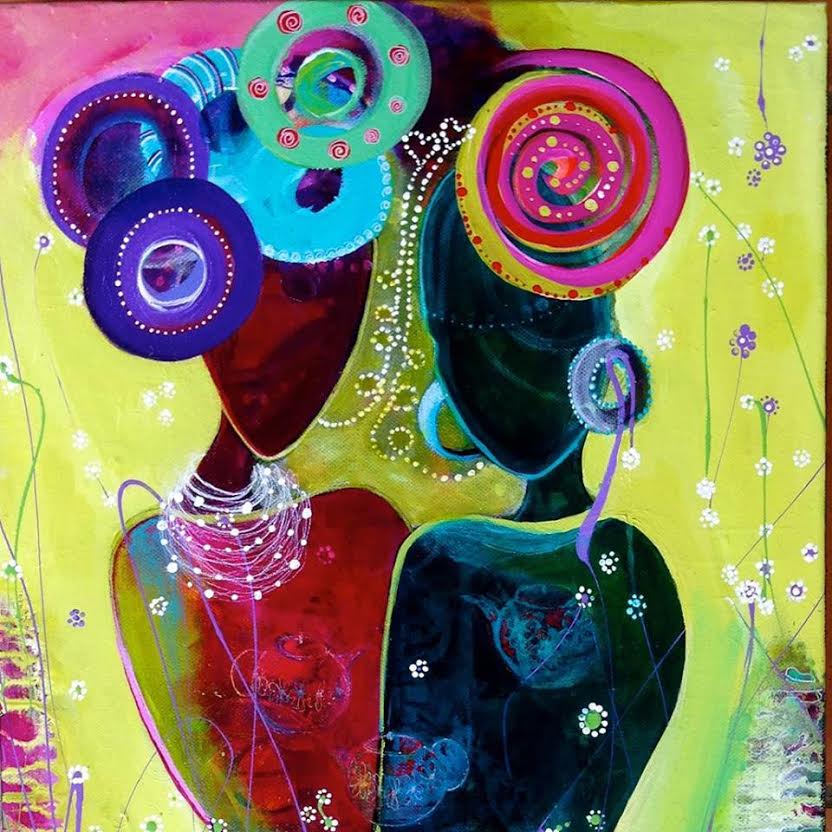 It's been a year to the day since South African expat Gela-Marie Williams won the Finch Memoir Prize in her new homeland Australia for her inspiring and heartbreaking 'Green Vanilla Tea'. At that moment she was at a crossroads in her life and career, a self-described "woman in the process of reinvention".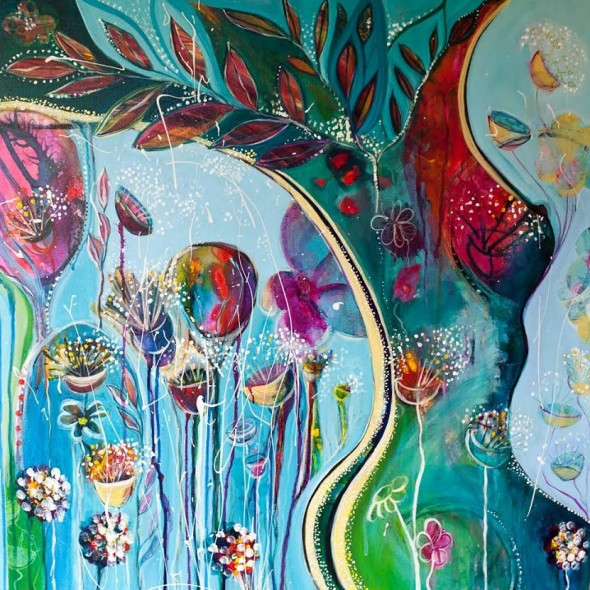 Twelve months later and Gela-Marie (who wrote her book under the name Marie Williams) has reinvented herself beautifully – stepping from her past as a social-worker into the role of artist-writer with grace and flair…and the world is eager for more.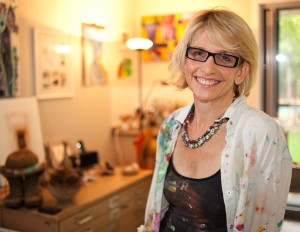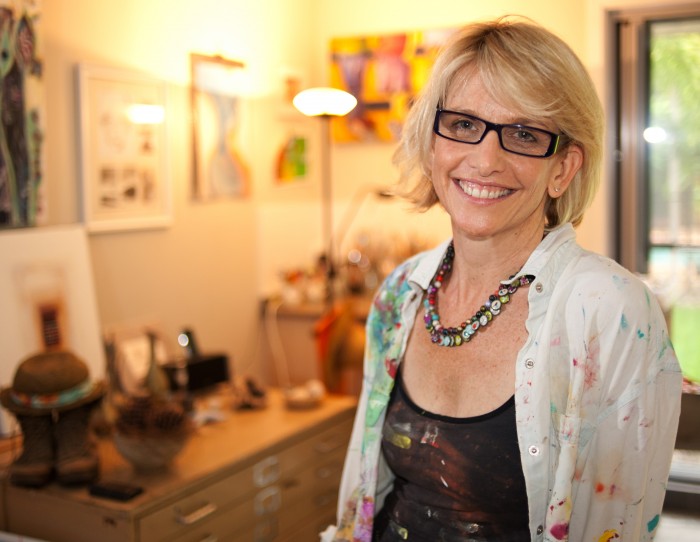 The foreign rights for her book – which has been described as a "stunning" and "important memoir" and was reprinted immediately after publication in Australia – has been sold to Korea and North America.
And her exquisite paintings, which reveal a touch of African femininity, have been so warmly received that the current exhibition in Brisbane has been extended until Tuesday 27th May.
The exhibition theme is "A little bit of a Story" and features artwork by Gela-Marie as well as two Australian artists, Shannon Gibbs and Jeanette Taylor.
The South African artist says she draws "lots of inspiration from nature and it finds its way into my art and my writing. I think it holds an ancient wisdom for life in general.
"For me, nature and creativity provide the key to explorations of love, humanity and connectivity – connection to one another, to the earth and to the divine. I'm also inspired by stories and the potential for stories to transform.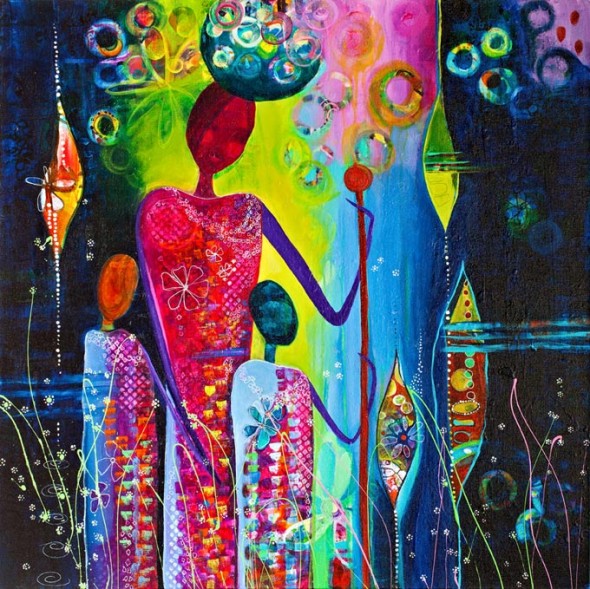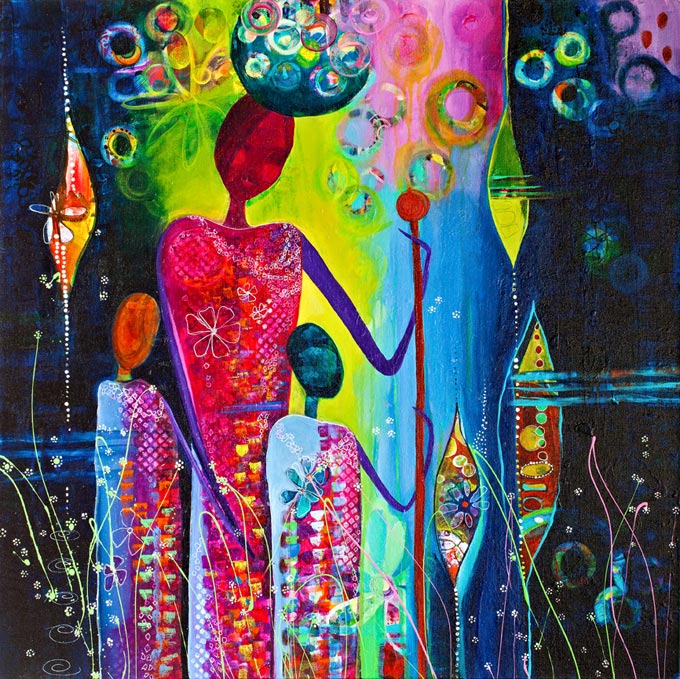 "More personally though, South Africa is a big part of my story and it has found its way onto the canvas," she says.
Until now she has sold her paintings privately or through gallery exhibitions, but she will soon be creating a page on Society6 where her paintings will be available as "gallery quality art prints and on all sorts of fun products."
If you are in the Brisbane area, feel free to drop in to the LA51 Art Gallery to say hi. We will publish news of Gela-Marie's book tour to the US and Canada closer to the time.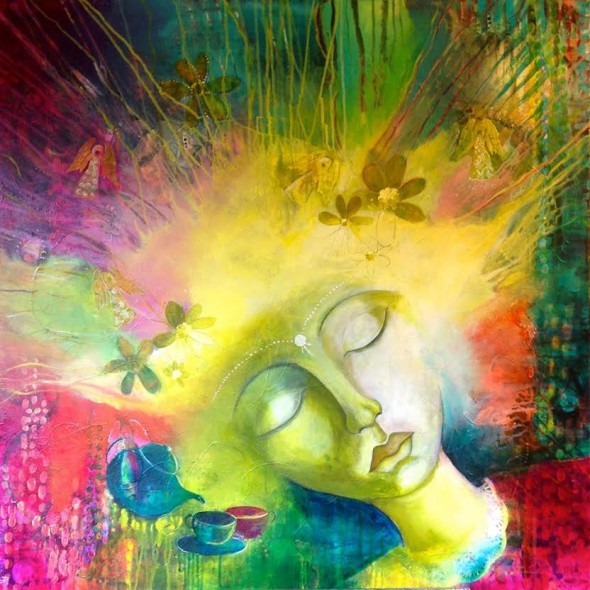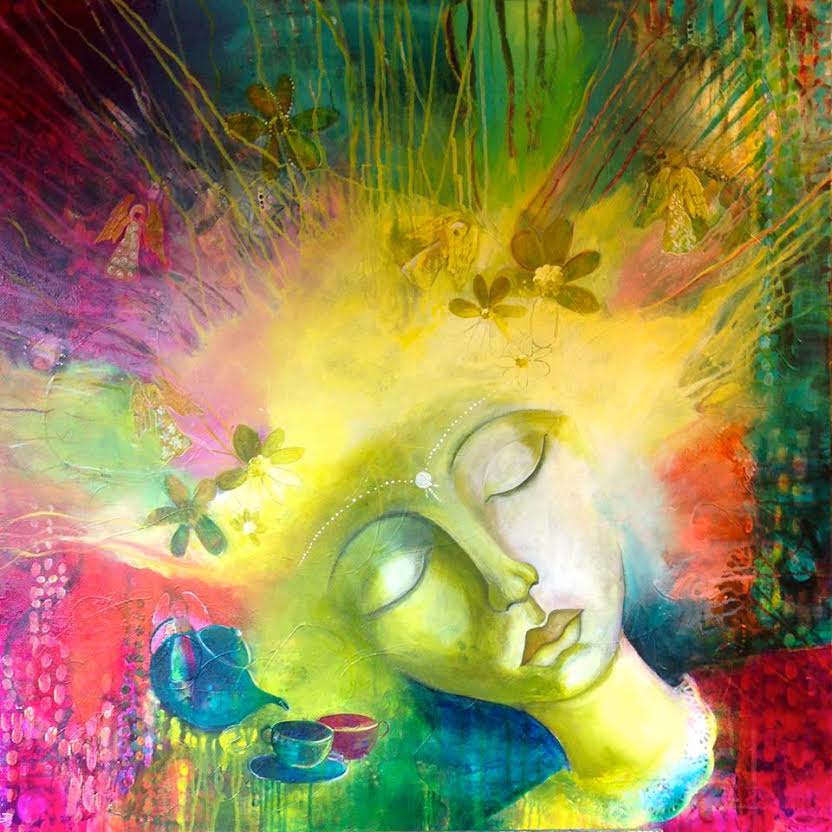 More Info: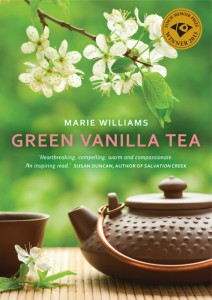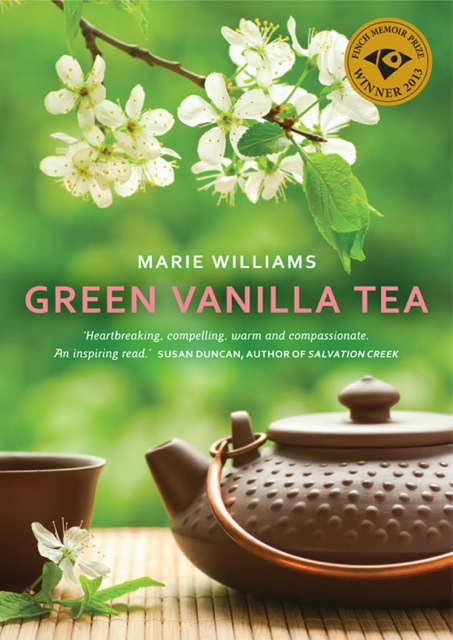 http://mariewilliams.com.au/

www.facebook.com/pages/Marie-Williams/150665981784053?ref=hl
Twitter: Gela-Marie Williams @GelaMarie_
'Green Vanilla Tea' will be published 1 October 2014 in the US and Canada and can be pre-ordered here.
For links to the Australian edition and to read an interview with Gela-Marie, please click here.