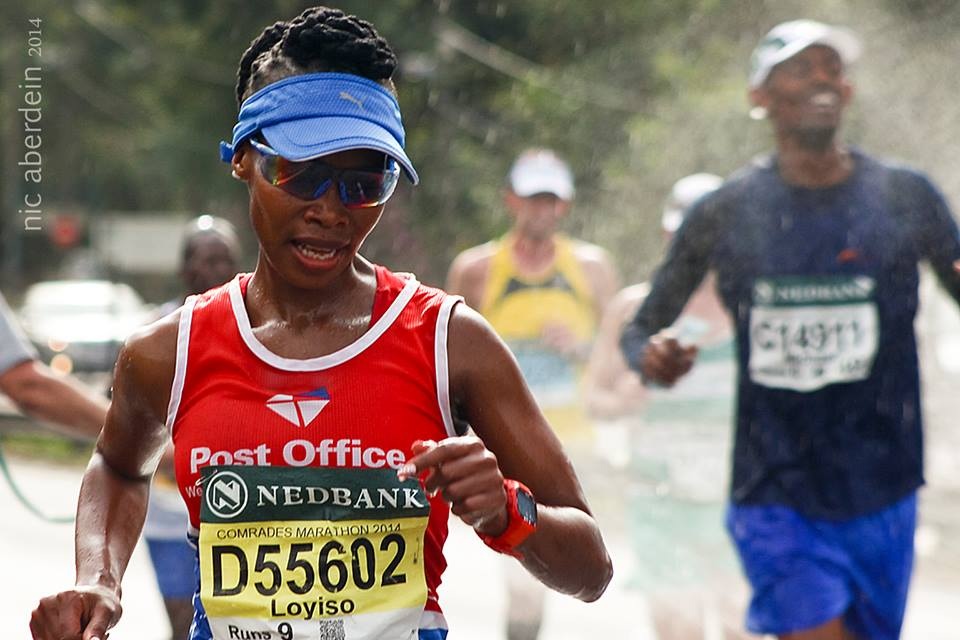 For all the runners who trained for so many months for this special day, it may be over…but the feeling of accomplishment and pride in taking part in one of South Africa's oldest and most legendary races will stay forever.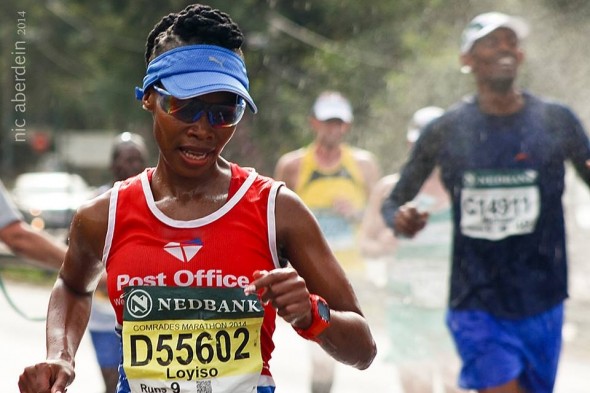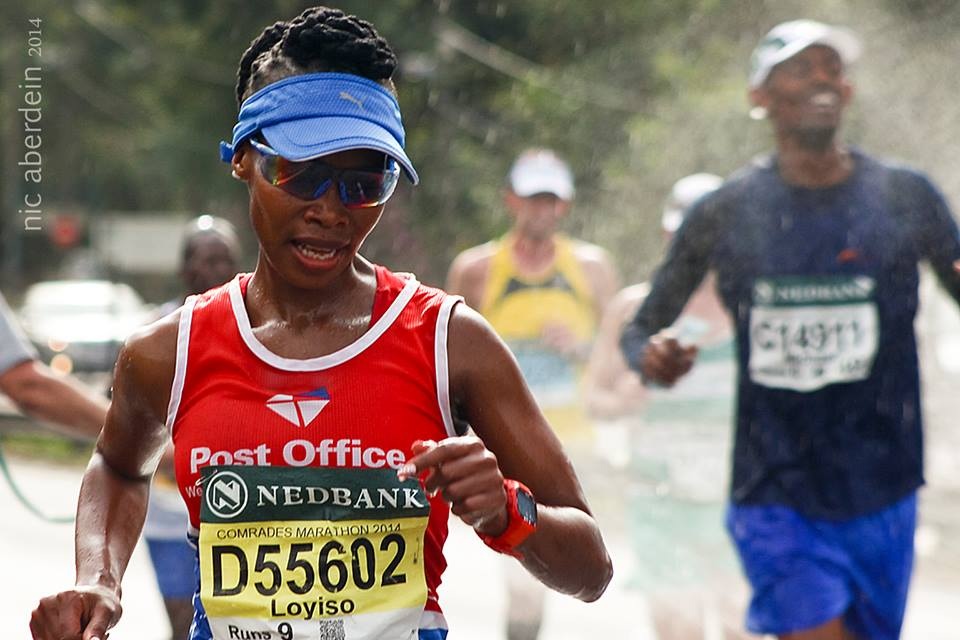 To all those who participated in the 90 km Comrades Marathon 2014 – CONGRATULATIONS, you are all winners for taking on this challenge…whether you finished or not. (Top 10 Results for Men and Women are below.)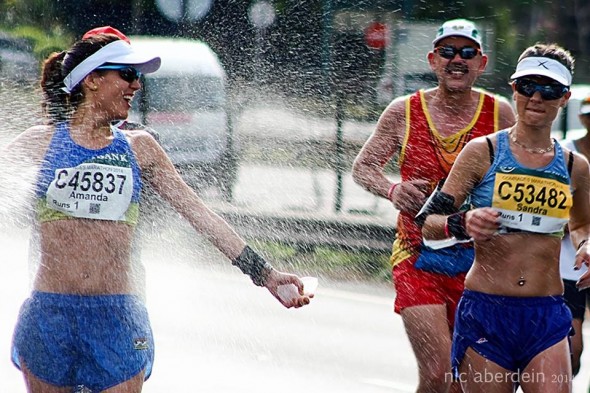 And a BIG shout out to Hilton Murray who ran TEN Comrades in TEN days! That's 900 km!!!! Read the full story here.
Thank you to Nic Aberdein Photography who captured these wonderful photos on this page of the feeling of what it is to compete in the annual Comrades Marathon.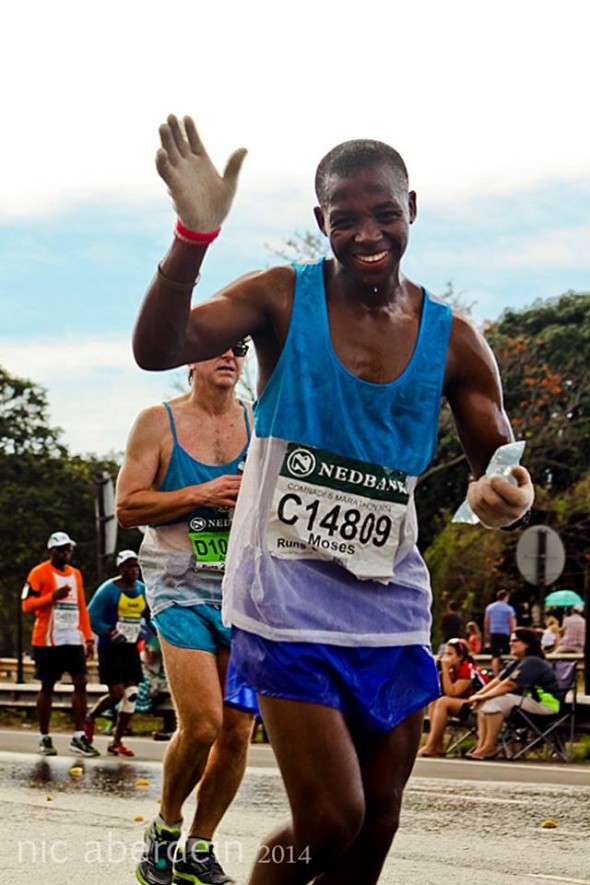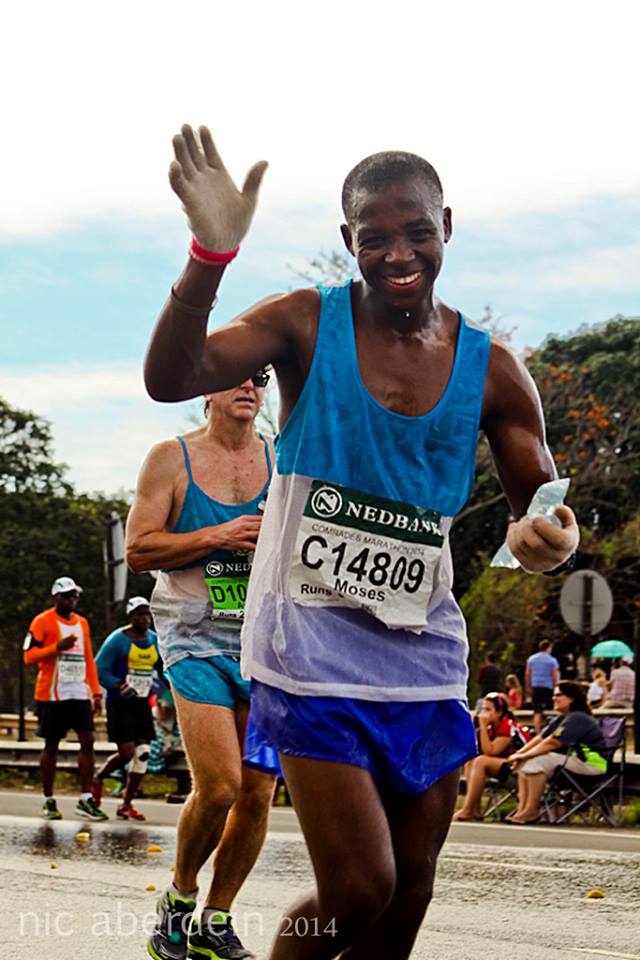 These photos were taken from the bottom of Fields Hill at the water station on Sunday 01 June 2014, between midday and 2 pm. So many smiles, and plenty of re-fuelling! Unfortunately we don't know the names of the runners, but we love their spirit. (If you recognise anyone, please let us know – admin@sapeople.com).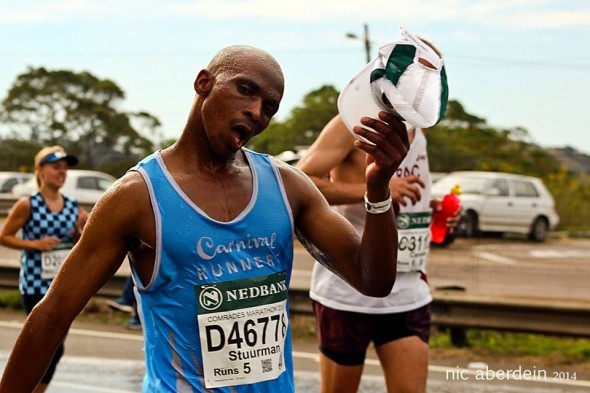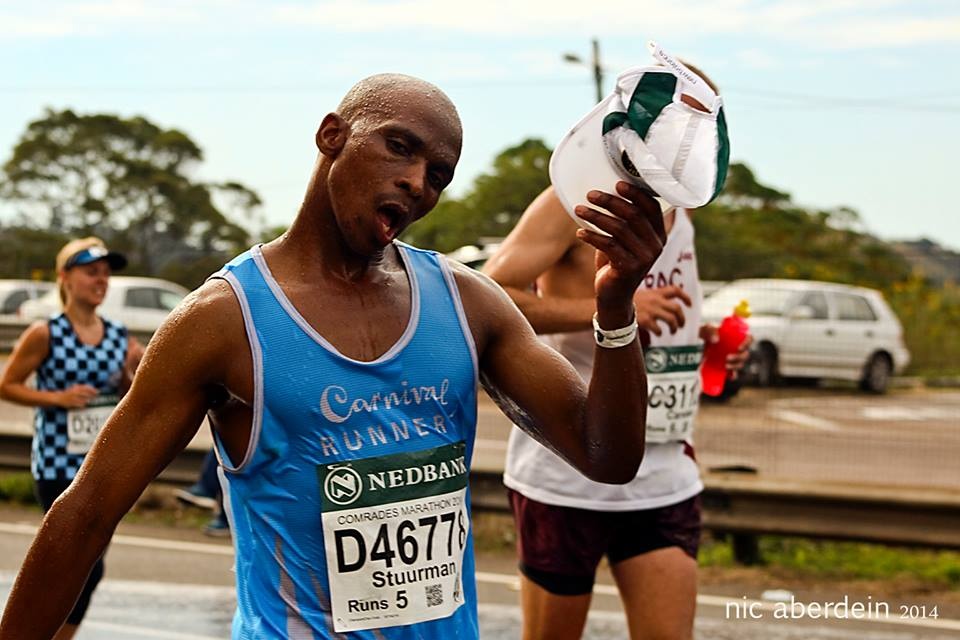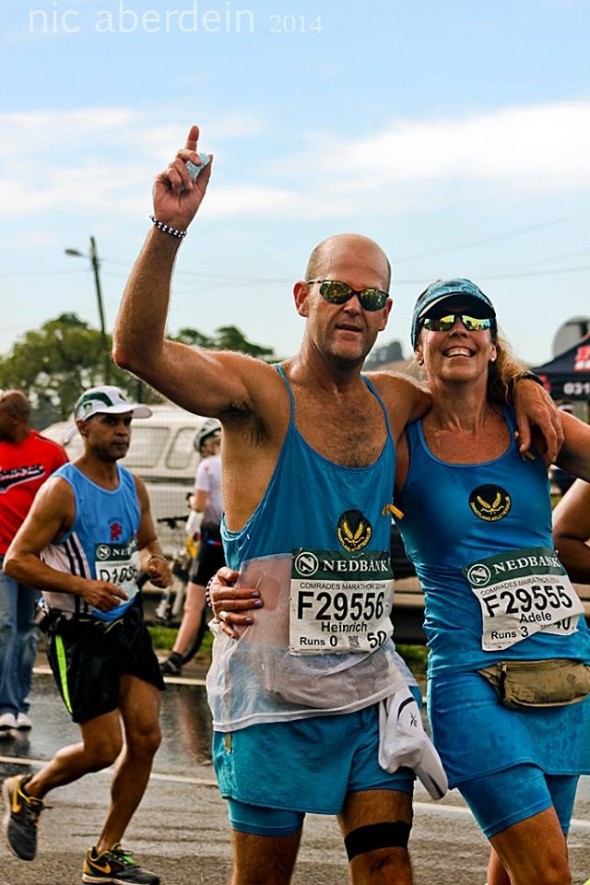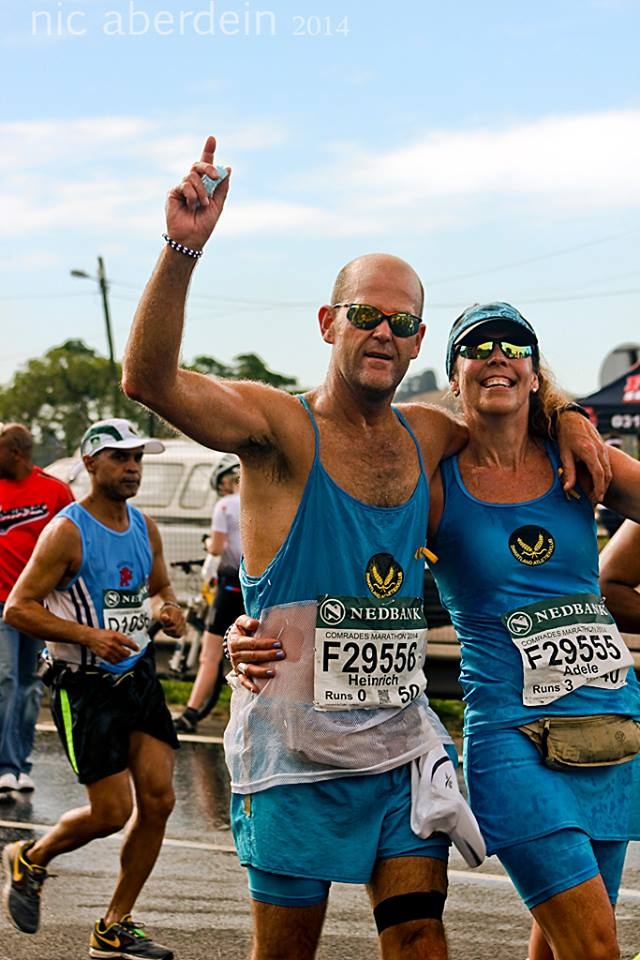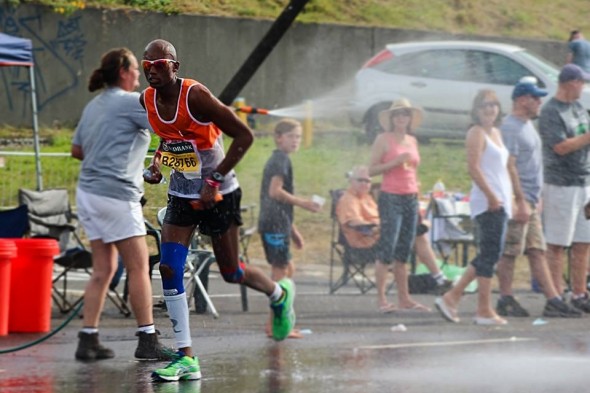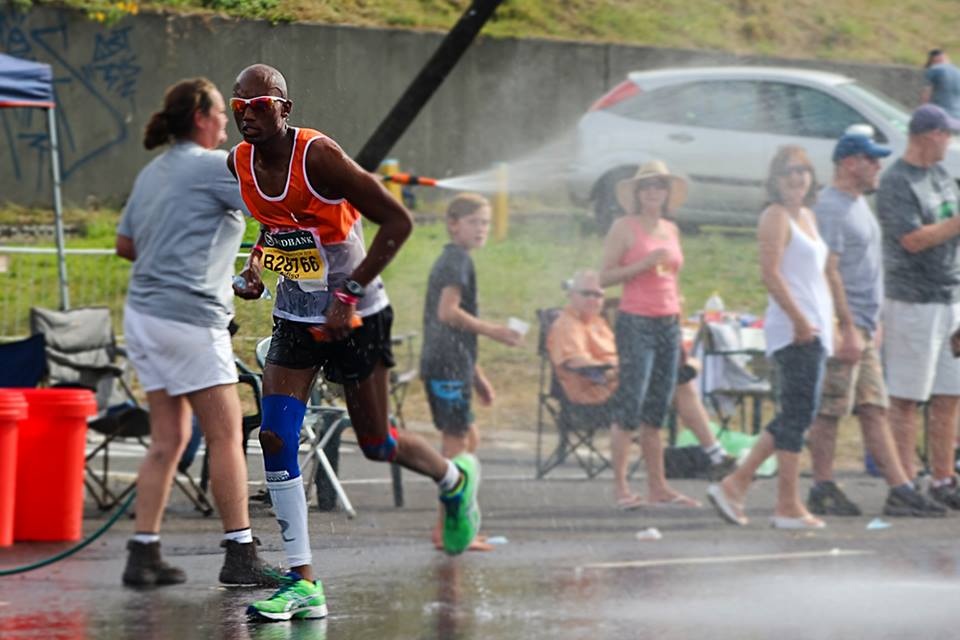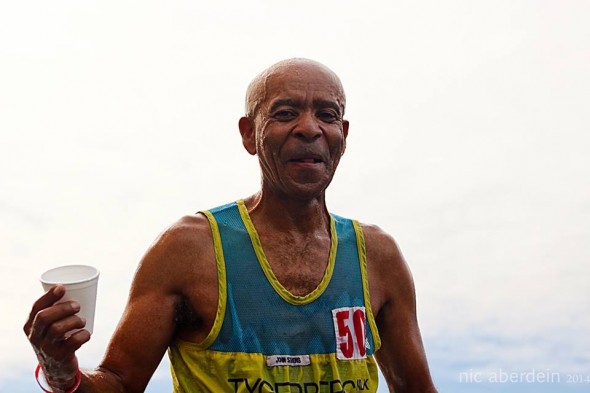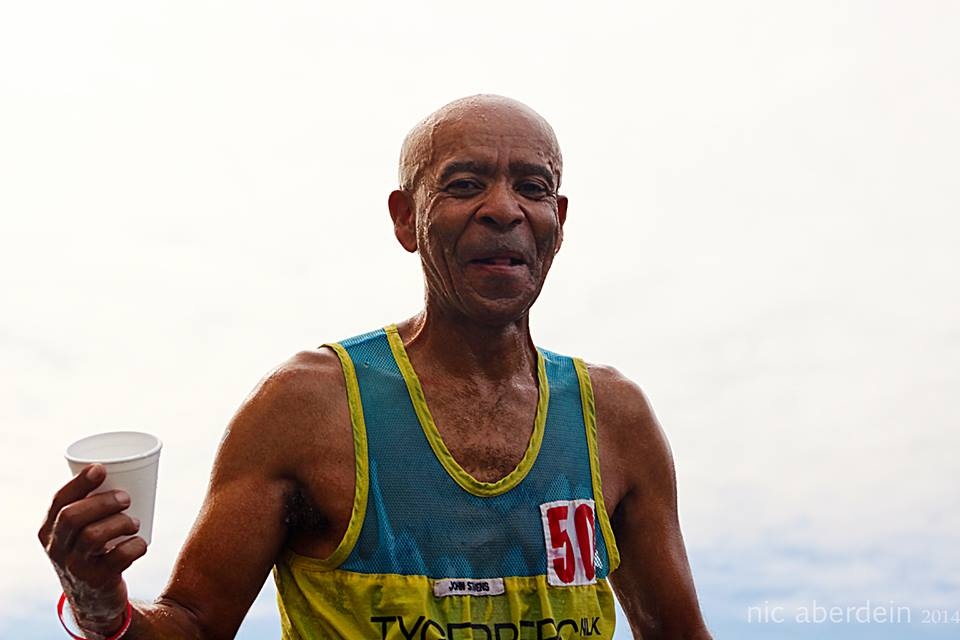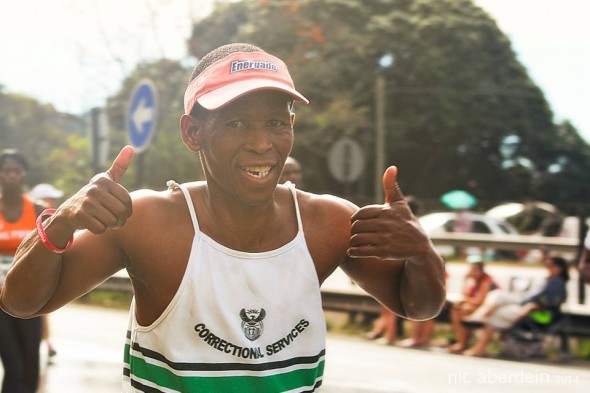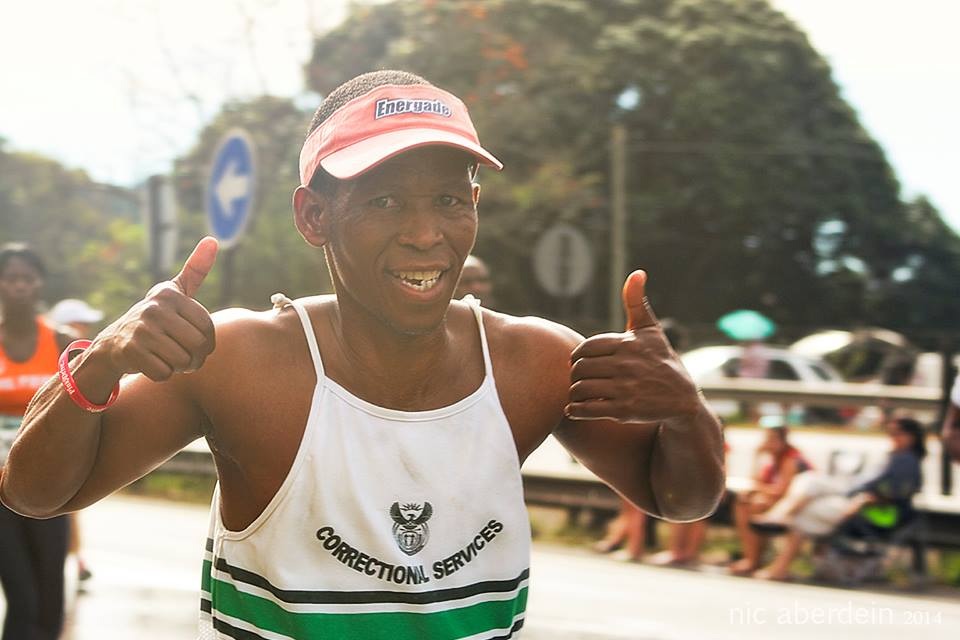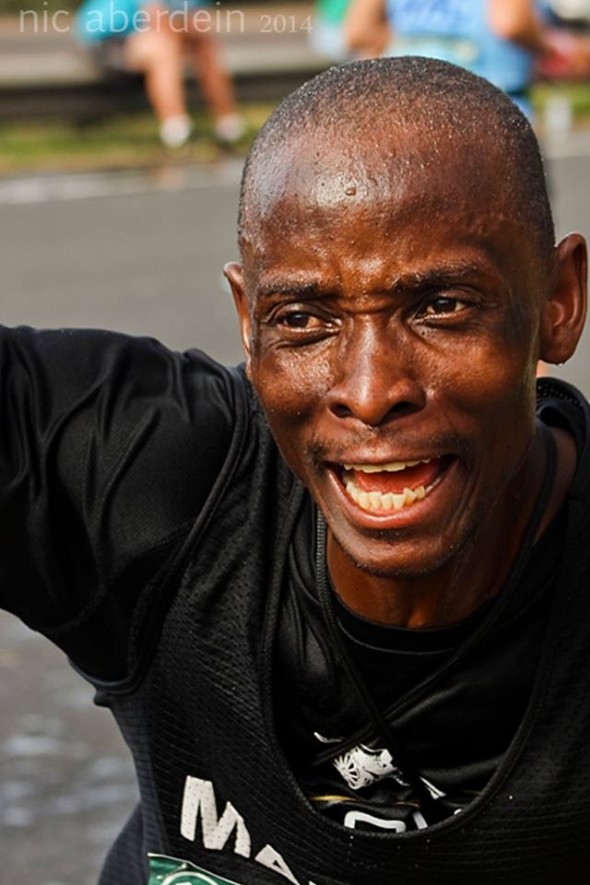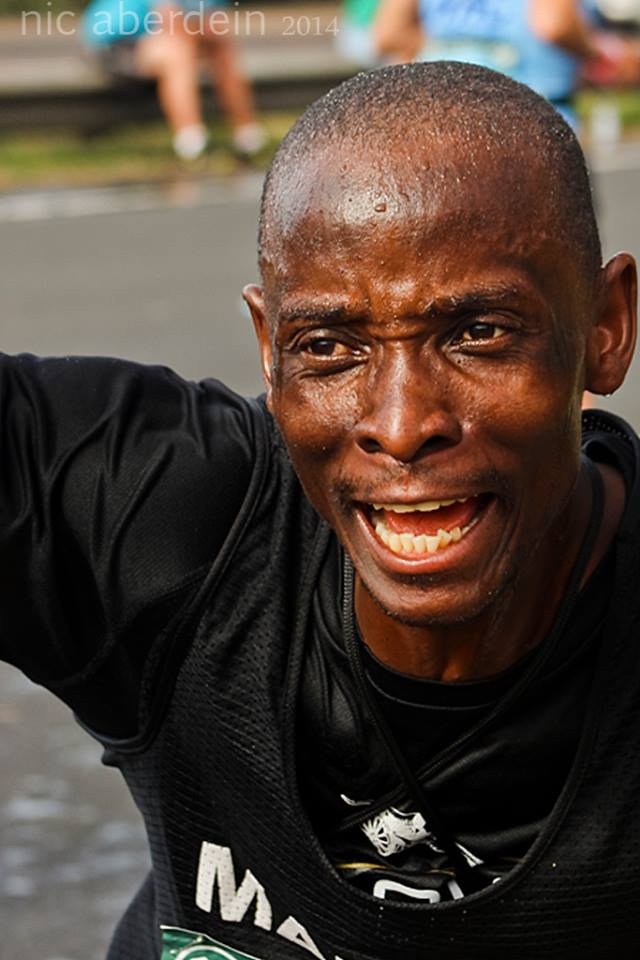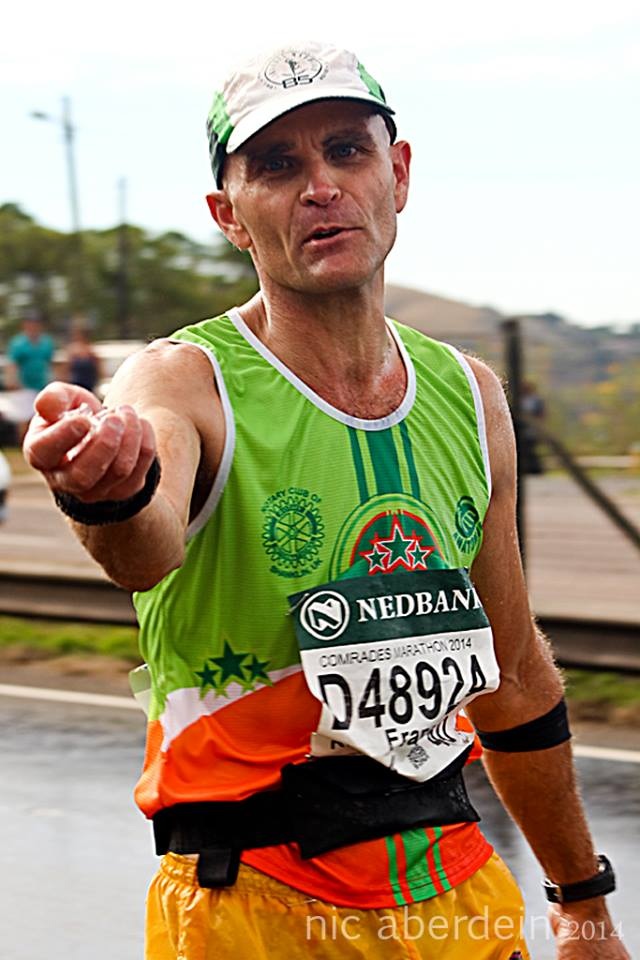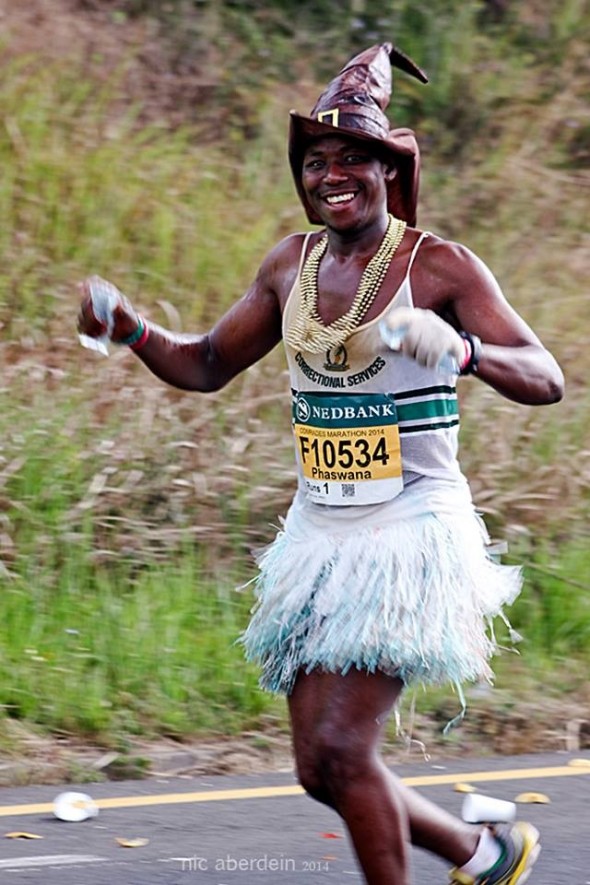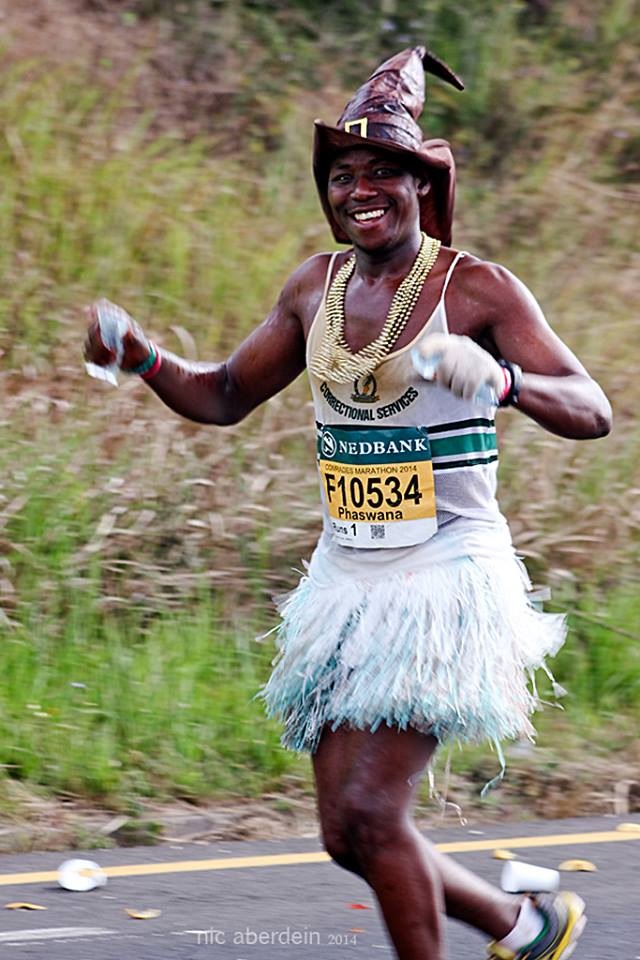 THE RESULTS
MEN's RACE
1. Bongmusa Mthembu (Nedbank RC) KZN 5:28:34
2. Ludwick Mamabolo (Nedbank RC) GAUTENG 5:33:14
3. Gift Kelehe (Samancor Chrome MC) LIMPOPO 5:34:39
4. Stephen Muzhingi (Toyota AC) ZIMBABWE 5:35:18
5. Rufus Photo (Pietersburg RR) LIMPOPO 5:35:30
6. Mncedisi Mkhize (Maxed Elite) KZN 5:36:06
7. Jonas Buud (Nedbank RC) SWEDEN 5:38:17
8. Manoko William Mokwalakwala GAUTENG 5:39:29
9. Prodigal Khumalo (Maxed Elite) ZIMBABWE 5:39:36
10. Latudi Makofane (Samancor CM) Limpopo 5:40:41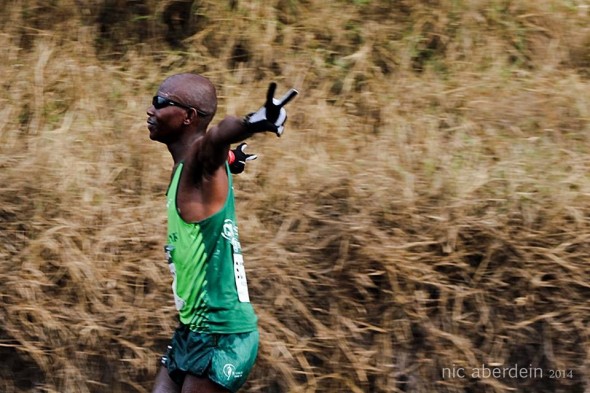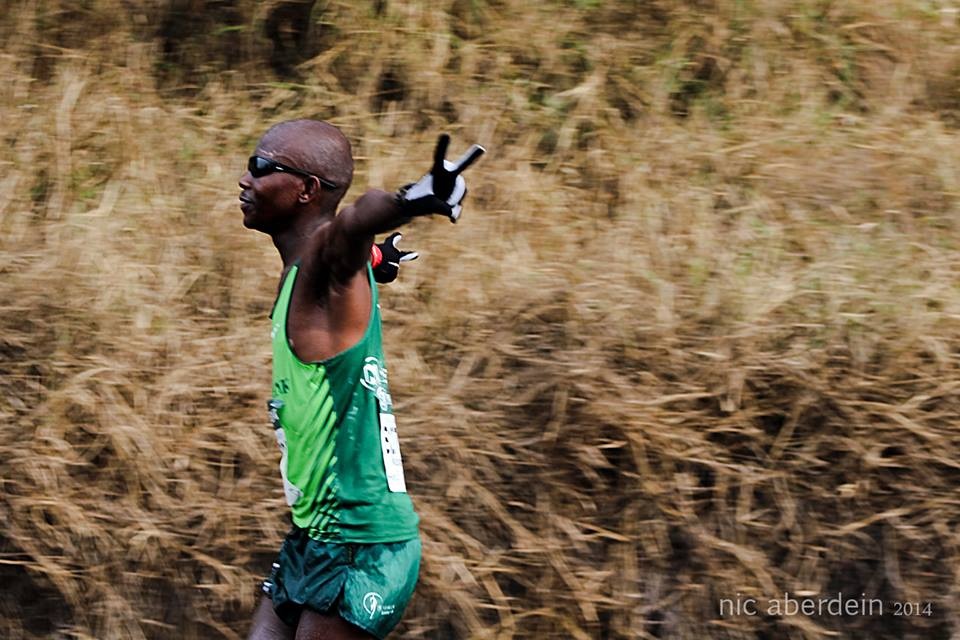 WOMEN'S RACE
1. Eleanor Greenwood (Nedbank Intl) BRITAIN 6:18:15
2. Elena Nurgalieva (Toyota AC) RUSSIA 6:23:18
3. Olesya Nurgalieva (Toyota AC) RUSSIA 6:24:51
4. Irina Antropova (Nedbank RC) GAUTENG 6:34:08
5. Jo Meek (Toyota AC) BRITAIN 6:47:02
6. Caroline Wostmann (Nedbank RC) GAUTENG 6:51:43
7. Zola Budd Pieterse (Hooters A.C) 6:55:55
8. Frida Södermark (GolF Tjalve) SWEDEN 6:57:33
9. Martinique Potgieter (Pietersburg Road Runners) LIMPOPO 7:00:46
10. Julanie Basson (Toyota AC) GAUTENG 7:02:50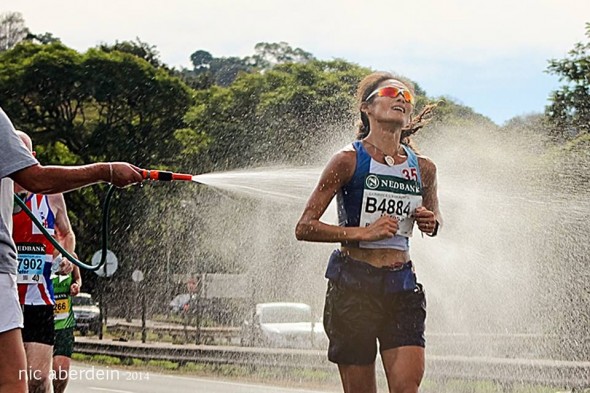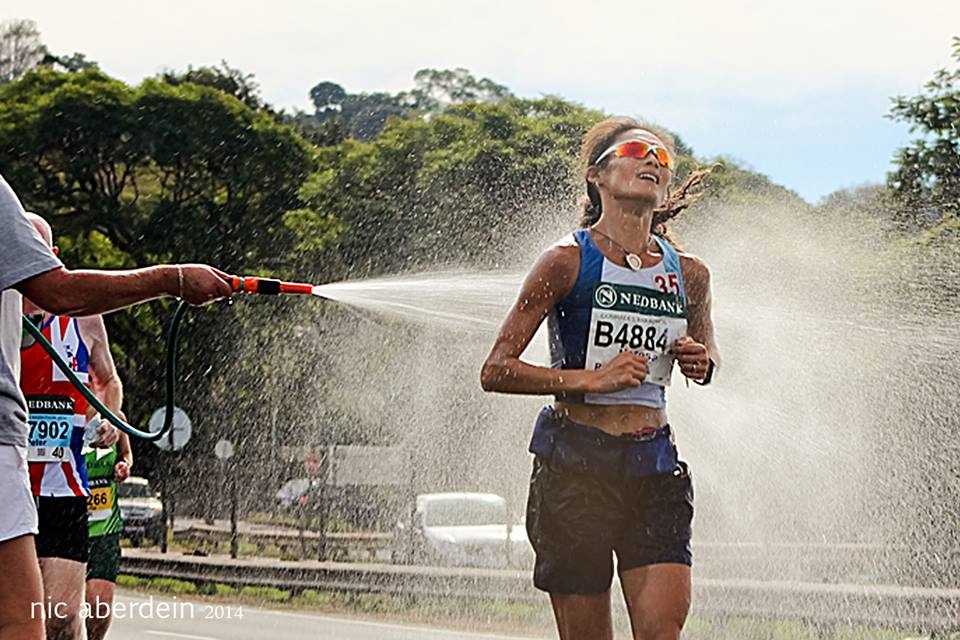 Thanks again to Nic Aberdein Photography for the photographs.