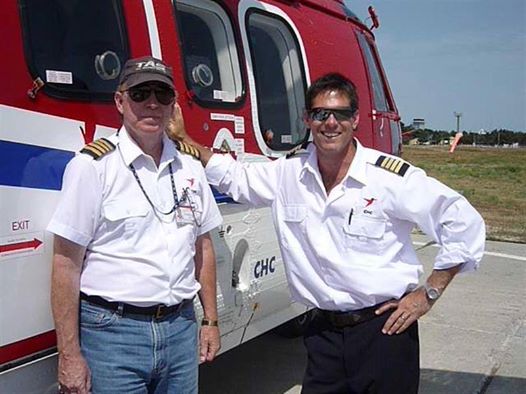 As South Africa mourns the tragic loss of Durban-born Cameron Dalziel (43) in the Malaysian Airlines Flight MH17 crash yesterday, his friends and former employer have spoken of a man who was a popular, talented, helicopter rescue pilot who lived life to the full.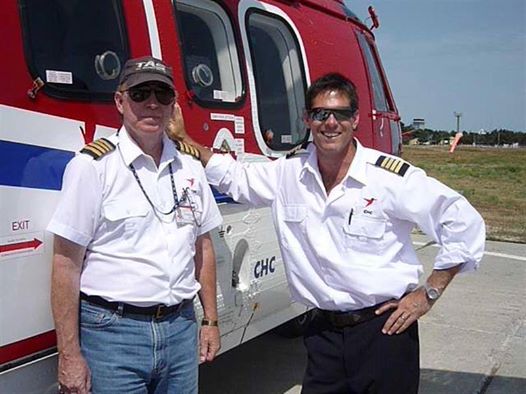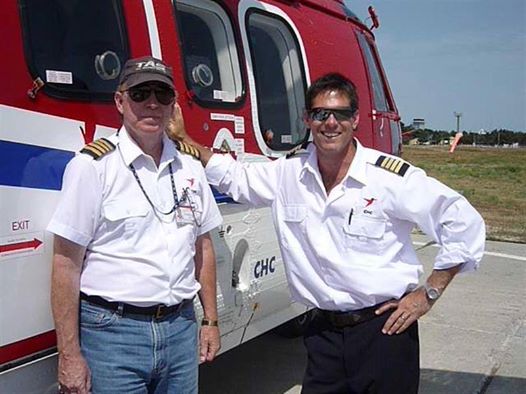 Cameron was on board the Boeing 777 flight, returning home to his family in Malaysia where they had moved to last December.
The South African expat was looking forward to a holiday in South Africa in just two weeks' time.
Cameron had just completed simulator training in the Netherlands when he boarded the flight carrying 295 people (including passengers and crew) in Amsterdam. The plane was due to fly to the Malaysian capital, Kuala Lumpur, but crashed after it was allegedly shot down by a ground-to-air missile attack as it flew over trouble-torn eastern Ukraine.
Both Kiev and Moscow are currently blaming each other for the attack. Along with other international leaders, South Africa's president Jacob Zuma has called for a "thorough, transparent and independent investigation to determine the cause of the incident".
In sending his condolences to the families and countries affected by the tragedy, Zuma made no mention of Cameron, perhaps because the South African was not flying on a SA passport at the time. It is believed he was travelling on a British passport. The South African High Commission in Kuala Lumpur, Malaysia, was informed by Malaysia Airlines that none of the passengers on board Flight MH17 was travelling on a South African passport.
However the Department of International Relations and Cooperation has reported receiving "reliable information" that two South Africans may have been on board. No news has yet been released about the other South African.
Cameron and his wife Reine moved to Miri, Malaysia, with their two sons when he was transferred from CHC in Mozambique to CHC in Malaysia.
In a statement today his former employer National Sea Rescue Institute (NSRI) and the Emergency Services said: "Cameron started a colourful rescue career as a lifeguard with Lifesaving South Africa stationed at Umhlanga and was amongst the first helicopter rescue swimmer lifeguards during the days of the John Rolfe surf rescue helicopter.
"His interest in flying was spawned from this involvement and when the helicopter rescue program switched to Nokia Surf Rescue Cameron was one of the rescue pilots flying rescue missions along the Durban coastline.
"Cameron then flew as rescue pilot during the full stint of the Vodacom / Netcare 911 surf rescue helicopter program and he is described by friends and colleagues and in the rescue fraternity as a highly committed super pilot, a larger than life character who lived life to the fullest.
"Andre Fletcher, NSRI Durban deputy station commander, who flew as rescue swimmer on rescue helicopters piloted by Cameron on countless missions paid tribute to this excellent rescue pilot who was highly experienced and highly regarded by all.
"Cameron flew for CHC in Mozambique and had recently transferred to fly for CHC in Malaysia. He had completed simulator training in Amsterdam and was returning to Malaysia when tragedy struck.
"He was due to return to South Africa in two weeks for a holiday. We pay tribute to this excellent pilot and express thoughts of sincere sympathy to his wife and two sons."
There were no survivors of the crash.
Cameron's friends and former colleagues have left heartfelt messages on social media websites including one that said "RIP 'Cally' – a husband, father and chopper pilot of note".
Another, tweeted by Neil Noble, said Cameron was "one of world's best rescue helicopter pilots" and called him a "great man, father, husband". (According to his Twitter page, Noble is Lead paramedic Team Australia EMS, Editor Technical Rescue mag Australia, and Media & Marketing Executive Paramedics Australasia QLD.)
Our thoughts are with the friends and family of Cameron Dalziel, and all those who perished in this tragic flight.
#MH17 pic.twitter.com/Si3DNqzz1o

— Neil Noble (@buzz_para) July 18, 2014