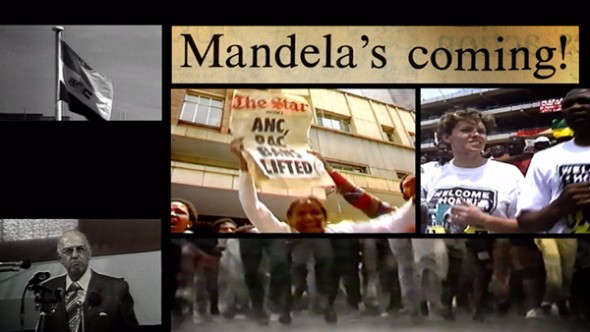 "The history of our country is characterised by too much forgetting," Nelson Mandela once lamented. The new Rainbow Makers series of documentaries aims to both help us remember the extraordinary stories, often untold, that shaped our road to democracy – and celebrate our 20 years of freedom.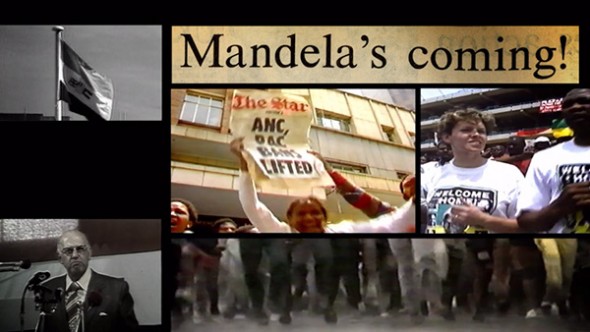 The four-part series, a project of the African Oral History Archive produced by Emmy award-winner Mandy Jacobson, premiered at the Durban International Film Festival earlier this year. They will be flighted on SABC2 every Sunday evening in September, in celebration of Heritage Month.
"Much of our history was politically sensitive, or subversive," says Jacobson. "Some of it has remained hidden and even forgotten. AOHA was created as a global effort to record and showcase the continent's acclaimed or unknown history makers, giving unprecedented access to all those who were at the heart of events that shaped South Africa's modern history."
This unique tribute series comes out of many hours of exclusive interviews with major figures who made the South Africa we live in today. These include Winnie Madikizela-Mandela, controversial apartheid-era foreign minister Pik Botha, exile struggle leader and former South African president Thabo Mbeki, US mediator US Chester Crocker and Zambian statesman Kenneth Kaunda.
"These narratives are the entry points for us, young and old, to embark on the journey to know our past," Jacobson says. "The Rainbow Makers series pays tribute to some of the champions that paved the way forward, towards the 20 years of South African democracy we enjoy today."
The four films are All for One and One for All: A Tribute to the Frontline States, Ten Year Tightrope: Rebels with a Cause, Plot for Peace, and The Foreign Minister.
All for One and One for All: A Tribute to the Frontline States
Presented by Shaka Sisulu, the grandson of exiled freedom fighters Walter and Albertina Sisulu and son of former parliamentary speaker Max Sisulu, All for One and One for All explores the remarkable alliance and sacrifices of the liberated countries bordering South Africa – the "Frontline States" – in the fight to end apartheid.
The film features interviews with former African leaders rarely seen in one documentary. Joachim Chissano of Mozambique, Botswana's Ketumile Masire, Zambian Kenneth Kaunda and others recount the saga of the frontline alliance: stories of generosity, courage, mistakes, sacrifice and ultimate victory.
This broad sweep of heroic history is underpinned by the more intimate tale of three generations of the Sisulu family – Walter and Albertina, Max and Shaka. Democracy not only brought South Africa freedom, but reunited the Sisulus after three decades living apart in exile.
All for One and One for All: A Tribute to the Frontline States aired on 14 September.
Ten Year Tightrope: Rebels with a Cause
In the 1980s a small band of white South African men, many of them stalwarts of the Afrikaner establishment and even leaders in the apartheid-era National Party government, quietly and slowly began working to dismantle the system of racial segregation.
In rare interviews, Ten Year Tightrope: Rebels with a Cause tells the story of their courageous decision to turn their backs on their history, traditions and beliefs. Coming from a culture convinced that the laager, the wagon and the gun safeguarded their language and identity, these men – and they were all men – abandoned the idea of nationhood as an exclusive one, and worked for a united and democratic South Africa.
Ten Year Tightrope is presented by veteran Afrikaans actor Grethe Fox, who has her own story to tell of that time. It reveals the personal histories and behind-the-scenes recollections of Roelf Meyer, Sampie Terreblanche, Leon Wessels, Pik Botha, Barend du Plessis and Frederick van Zyl Slabbert – all rebels with a cause.
Ten Year Tightrope: Rebels with a Cause airs at 20h00 on 21 September.
Plot for Peace
In the late 1980s and early 1990s, working in the shadows between Marxist Angola and apartheid South Africa, French businessman Jean-Yves Ollivier helped broker a peace that liberated a nation. In Plot for Peace he finally reveals this untold story.
For the first time, heads of state, generals, diplomats, spies and anti-apartheid soldiers disclose the secret dealings that helped end white rule. They also show that the end of apartheid and Mandela's release were entwined with the end of the Cold War: without the fall of the Berlin Wall and the Cuban and South African troop withdrawals from Angola, Mandela may have remained in prison for a lot longer.
The documentary features key players such as Pik Botha, Winnie Madikizela-Mandela, Umkhonto we Sizwe general Mathews Phosa, Cuban negotiator Jorge Risquet, and US mediator Chester Crocker.
Plot for Peace airs at 20h00 on 28 September.
The Foreign Minister
Machiavellian, colourful, controversial, pugnacious and "a man who never met a microphone he didn't like", Roelof "Pik" Botha argued for apartheid to the global community, and against it at home. The longest-serving foreign minister in the world, Botha was a flamboyant messenger between the international anti-apartheid movement and his own National Party government.
Charming, provocative and a master of geopolitics, Botha remains enigmatic. For decades he vociferously defended apartheid to the world, yet played a role in tearing it down – eventually serving, for a while, in the post-apartheid government.
http://vimeo.com/86099512
The Foreign Minister airs at 20h00 on 5 October.
Documenting the voices of African history
The African Oral History Archive aims to safeguard Africa's heritage by documenting the voices of those who helped shape the continent's history. In a global effort, more than 150 interviews have been recorded.
The archive charts the incremental changes, revolutions, set-backs and victories in Africa's complex history and brings these stories to audiences across the world. It was set up by the Ichikowitz Family Foundation, founded by Ivor Ichikowitz, a South African industrialist and philanthropist.
By: Mary Alexander
Source: ww.mediaclubsouthafrica.com