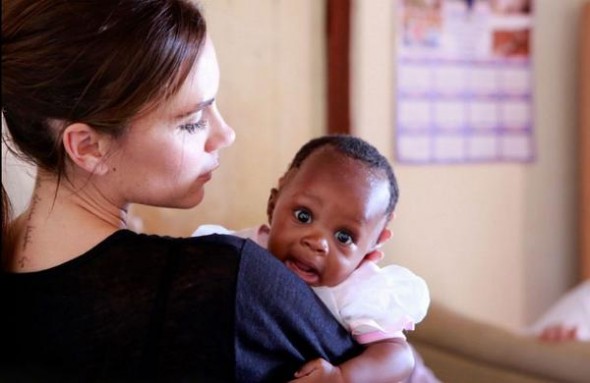 Fashion designer, pop star, wife of the world's most famous football player – and now UNAIDS International Goodwill Ambassador – Victoria Beckham has pledged to help the "wonderful" young women  in Soweto and to raise awareness about the vulnerability of women and girls to HIV.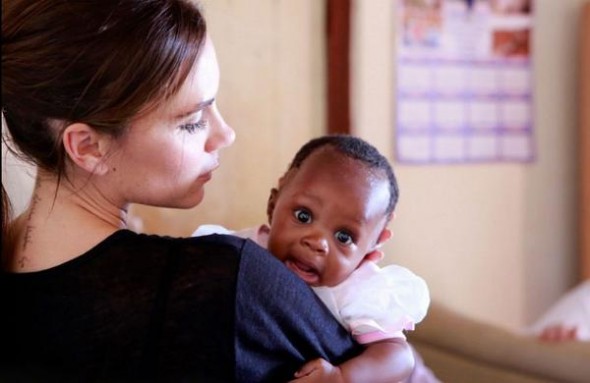 The former Spice Girl was moved to make the announcement during her fact-finding mission to South Africa this week with the Elton John AIDS Foundation.
In a statement on the UNAIDS website this evening, Victoria was quoted as saying "my conversation with young women in Soweto has been an eye-opener for me. It gave me an exceptional insight to the many challenges facing these wonderful young women and mothers.
"They moved me with their stories and I want to help in any way I can to inspire them for change."
After visiting mother-to-mother project sites and the Ramokgopa Clinic, the mother of four said it had helped broaden her understanding of the different challenges affecting communities in South Africa.
The unique factors driving HIV infection in eastern and southern Africa include violence, child marriage, internintergenerational sex, human rights violations and traditional practices in the region, according to Sheila Tlou, Director of the UNAIDS Regional Support Team for Eastern and Southern Africa.
Tlou, who briefed Victoria during her trip, said in the statement that "the best way to eliminate mother-to-child transmission of HIV is to prevent women from being infected in the first place.
"Victoria Beckham can help us in reaching millions of young women with prevention messages and by lending her voice to amplify their needs to the world."
During the trip – which was Victoria's first in her new Ambassador role – she has posted several photos on her Twitter account, sharing her experience of meeting Soweto community workers, mothers, school girls and babies…with her 7.8-million followers. (View some of those tweets below.)
When she accepted her UN role last month Victoria said "this is the beginning of an important journey for me. As a woman and a mother I have a responsibility to support other women."
It appears the journey  is off to a good start. Today she tweeted a simple message "Thank you @UNAIDS".
Supporting community workers from @AnovaHealthSA at Bara Hospital x vb pic.twitter.com/865oCswCPD

— Victoria Beckham (@victoriabeckham) October 14, 2014
Inspiring day in Soweto visiting @hivsa with @ejaf x vb pic.twitter.com/YP9wXTTD6S

— Victoria Beckham (@victoriabeckham) October 12, 2014
Visiting Ramokgopa Clinic supporting the wonderful work of @m2mtweets x vb pic.twitter.com/hwtvM3zaSU

— Victoria Beckham (@victoriabeckham) October 13, 2014
Education + art = Aids free future @UNAIDS x vb pic.twitter.com/3hjvBiv10Z

— Victoria Beckham (@victoriabeckham) October 12, 2014
Meeting young women in Soweto, spreading HIV free messages @ejaf x vb pic.twitter.com/76TdYV6Eqy

— Victoria Beckham (@victoriabeckham) October 12, 2014
Incidentally, Victoria's famous footballer husband – David Beckham – will soon be fronting a UNICEF campaign about Ebola prevention.