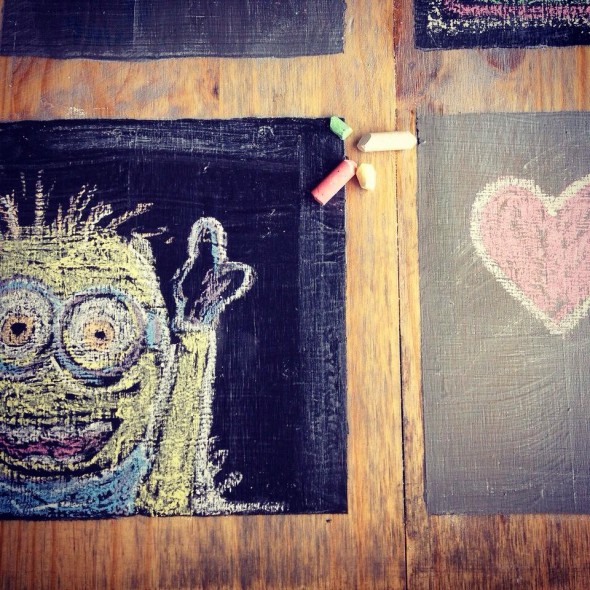 As the developers of the super-cool Maboneng Precinct in Johannesburg, led by Jonathan Liebmann, take hold of Durban and transform the Rivertown district into a similar wonderland of galleries, restaurants and boutiques…it's worth noting that Durban already has some pretty cool places, with three restaurants having been launched in the last month or so that are sure to please both locals and expat visitors alike.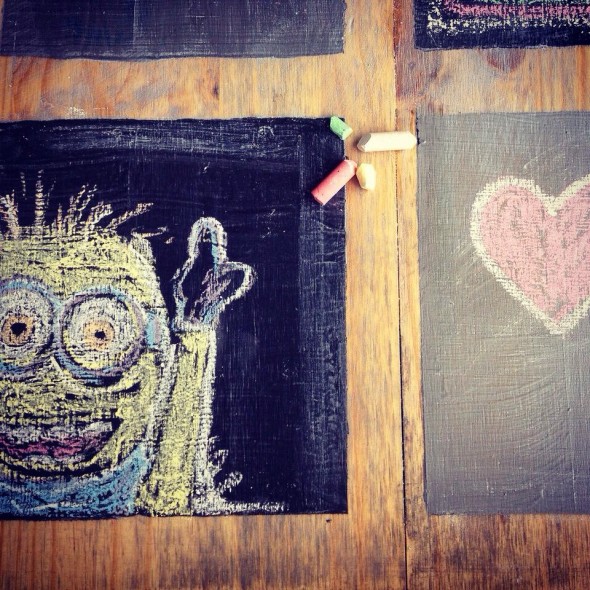 Firstly, there's the re-launch of the Three Monkeys Coffee Bar, a restaurant that was legendary in the '70s and '80s (without being called Legends like another popular late-night outlet of the day).
It was actually first opened in 1958 and became famous for its huge milkshakes, toasted sandwiches and for being the coolest spot for young Durbanites to hang out at. It's now located in Glenwood Village and is fast building a reputation for its large burgers and awesome cappuccinos.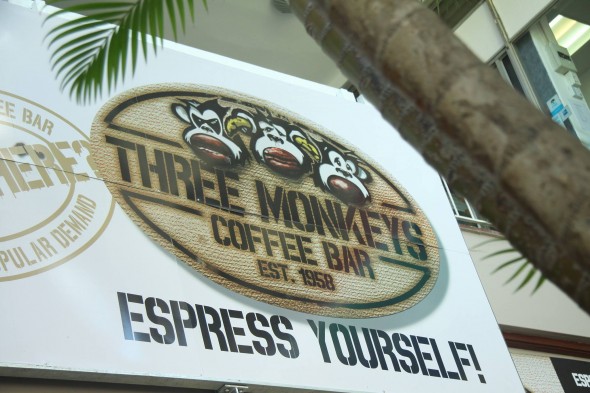 Then there's a new restaurant in an old landmark. The owners of popular 9th Avenue Bistro, have opened the Boiler Room at the back of the old iconic Lion Match Factory.
The venue is amazing – a large sunny and airy canteen with wooden slats and trees inside, murals on the wall and deliciously light lunches on the table; perfect for office workers in a rush. And their Saturday brunches are a must-eat.

And thirdly, there's a brand new restaurant with two hip, young owners that's taking the town – and even an expat – by storm. A message from South African Dawn Pretorius, now living in Bristol in the UK, on Republik's Facebook page caught our attention.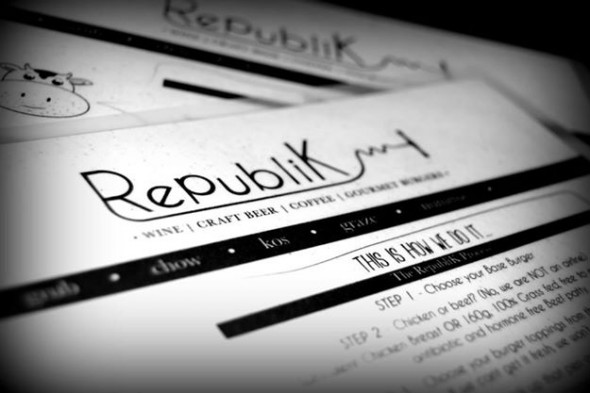 Dawn wrote "thank you so much to the owners of RepubliK. I couldn't be with my best friend on her birthday on Friday as I live in England. When I contacted the owners via email these special people offered to provide my friend's table with a complimentary round of celebratory tequilas (complete with hats and boa's) with a message from me!
"I was blown away by their kindness and all the trouble they went to to liaise with me and help me feel a lot better about not being around for this special day! Many many thanks Dawn."
We thought  that was pretty cool, so we asked the owners Tayne Draper ("a living legend" he says) and Matt Richardson ("a serious hipster" she says) to tell us more:
So how did Republik come to be…and what's it all about? 
We're good friends and shared a common interest in good food and even better beers and wine, and it's been a passion for both of us for a very long time. We were so lucky that timing seemed to play in our favour this year and we decided, if not now, then when?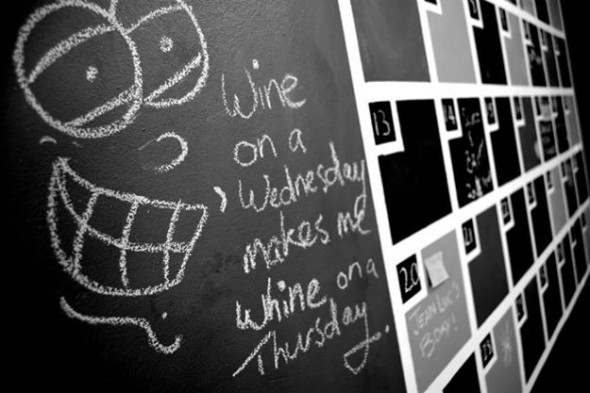 We both loved the idea of going the artisan and craft route, sourcing the closest produce from local farms and breweries.
Our main focus is to supply Free to roam, routine antibiotic-free, grass-fed delicious meat patties.
We're both very relaxed and easy-going people, so we wanted a funky spot where people could come in and enjoy good quality beers and wines with "chilled" everyday foods like our burgers.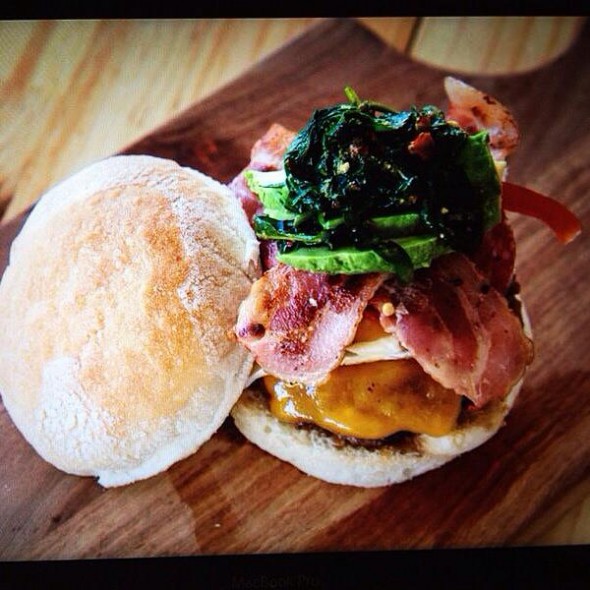 Tayne is very particular about her food and spends half her nights taking toppings off and adding others on, so we decided "hey, why not let people decide what they want on their burgers?" We even have a gourmet boerie roll!
We serve craft beers, boutique wines, burgers, salads, sarmies, confectionary-styled breakfasts and the best darn coffee you've ever had!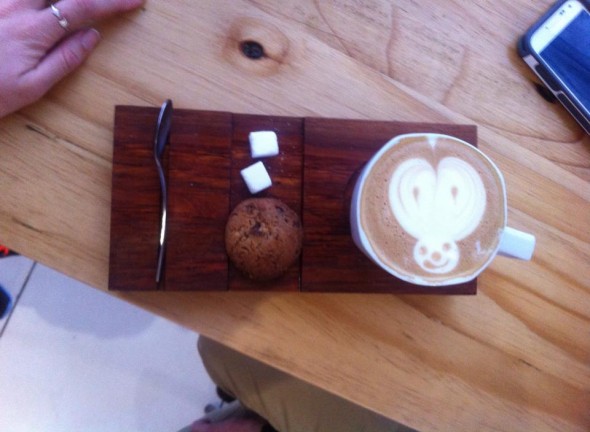 And soon we'll be launching cheese boards and snack platters!
We have walls and tables that can be chalked on and we get customers to write their own food orders down.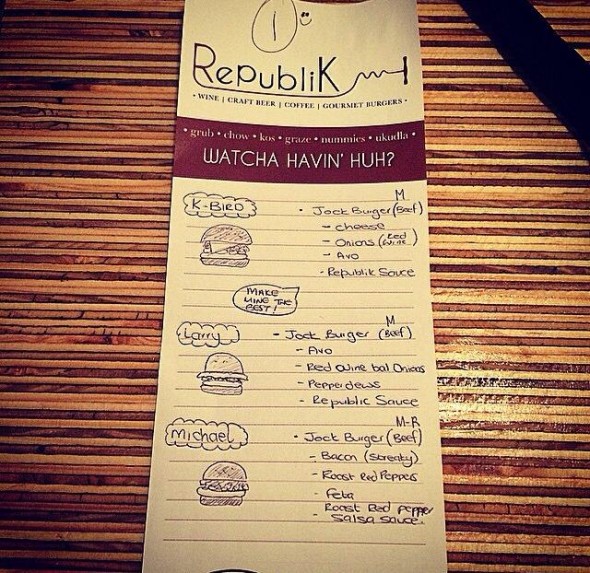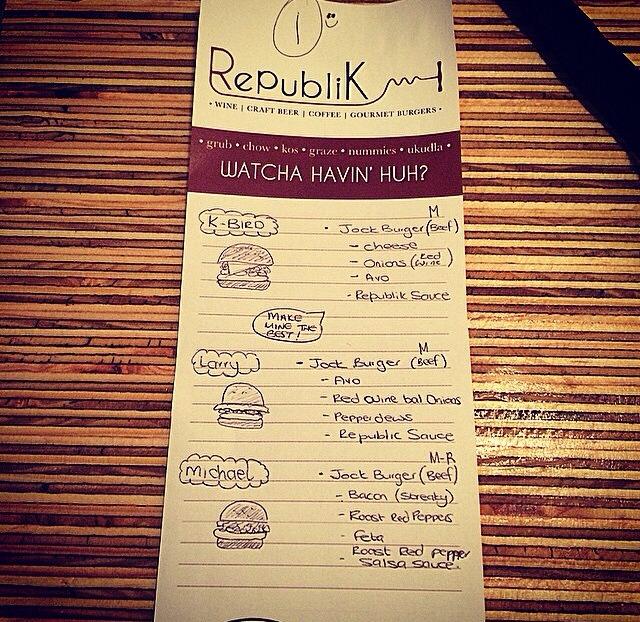 Our bar and restaurant aren't separated from each other – we love the idea of getting people to interact with their mates and the people around them…
This is our Republik, the RepubliK of Durban haha!
MORE INFO
Republik 
Unit 8 Broadway Shopping Centre. Cnr of Broadway & Kensington (Adelaid Thambo & Swapo.)
Mon: 5pm to whenever, Tues-Fri: 6.30am to whenever, Sat: 7.30am – whenever, Sun: 7.30am – 5pm.
www.facebook.com/republikdbn
Boiler Room Cafe
Lion Match Office Park, 892 Umgeni Road
www.facebook.com/boilerroomdurban
Three Monkeys
Glenwood Village, Che Guevara Road, Glenwood
Mon-Fri 7am to 6pm, Sat 7am to 2pm, Closed Sundays
www.facebook.com/threemonkeyscoffeebar