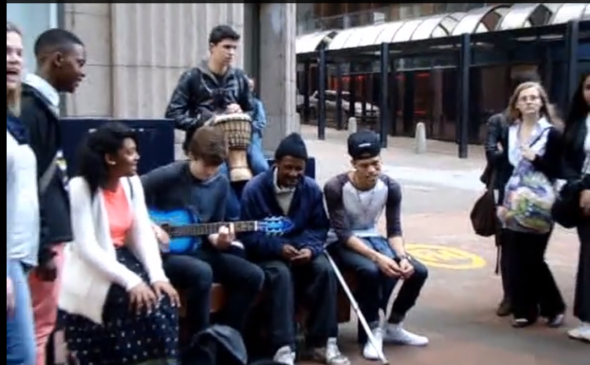 Students in South Africa surprised a homeless man in Cape Town with an act of kindness, after being inspired by a popular video on YouTube of three German students playing music for a homeless man. But there was one big difference between their videos…(watch both videos below).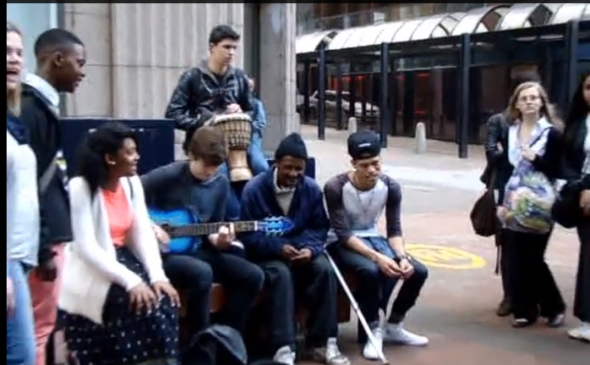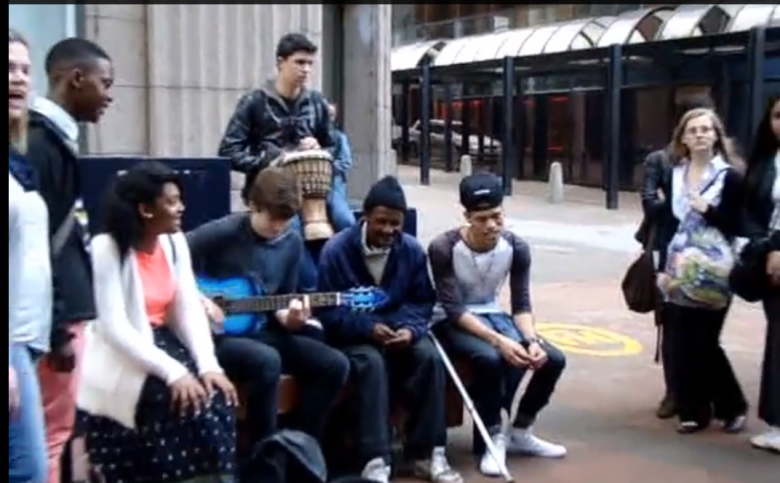 The German video was actually a short film to raise awareness about the plight of homeless people, and featured an actor rather than a real homeless man.
The German students had performed a similar genuine act of kindness without a camera in May. After realising how powerful that message was, they "decided to turn it into a video in order to encourage others to possibly do the same."
Their video was extremely popular – at last count it had attracted over 17-million views – but it drew criticism when people discovered the man was an actor. The students, who belong to a non-profit organisation, defended their decision, explaining "we asked ourselves the following question: Can we simply film a person in distress and put it up on the internet, without asking them or knowing their history? Our answer is quite clearly no, which is why we have hired an actor to take on this role."
The South African students on the other hand have filmed themselves with a homeless man who seemed delighted to be joined on the bench by the young musicians!
The Edgemead students apologise for their "lack of editing" and said "to all those curious, this is a homeless man we found on the streets of Cape Town South Africa. We had never met this man before, and when I reached for his hand to shake it I realised he could not move his hands enough to do this, due to the fact that they were so stiff.
"Let's make a difference," he urged, and thanked the three German students for their inspiration.
South African Edgemead High Students Surprise Homeless Guy
Three German students surprise a 'homeless guy'
This is the video which inspired the South Africans.